A new in-game message has appeared in Fortnite: Battle Royale's News section and it's teasing a weapon that will be coming soon to the game.
The next gun to be added to Fortnite will be a Light Machine Gun. The description says that it "has a fast rate of fire, large magazine, and slow reload." That definitely sounds like an LMG.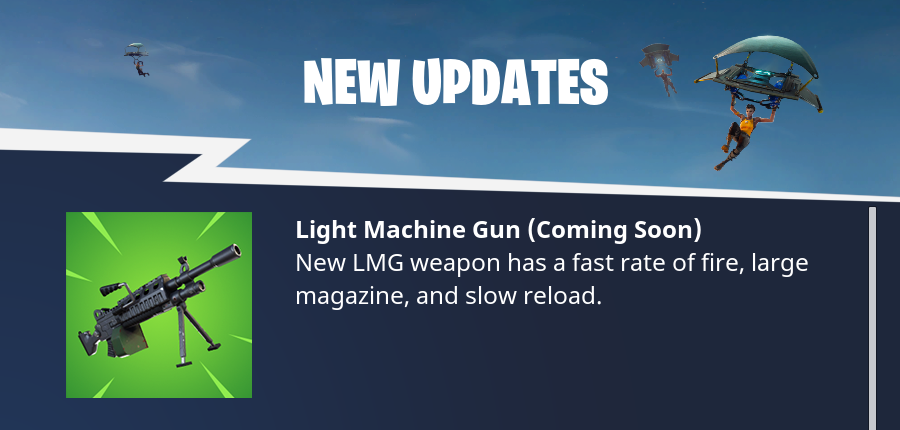 A light machine gun acts very similarly to the minigun that is already found in the game in that it holds a high amount of ammo and has a high rate of fire. It will be interesting to see what differentiates the two weapons.
The LMG and several other weapons were found within the game's files after the 3.1 update in the beginning of April. Some of the other weapons included an automatic shotgun, a break action shotgun, an M249 SAW, and a precision rifle. None of the other guns have made it to the game just yet, however.
There's no official release date for the LMG, but it should hit the Fortnite servers sometime this week after the game's weekly update.