The meteorite wedged in Dusty Divot in Fortnite: Battle Royale is now glowing red, with a mysterious object encased inside.
Patches of grass have also sprouted up around the facility housing the meteor. New trees have popped up, too. What's going on at Dusty Divot? It looks like the meteor has sparked natural growth in the area. These changes are spread around the entire Fortnite map in the form of overgrown roots.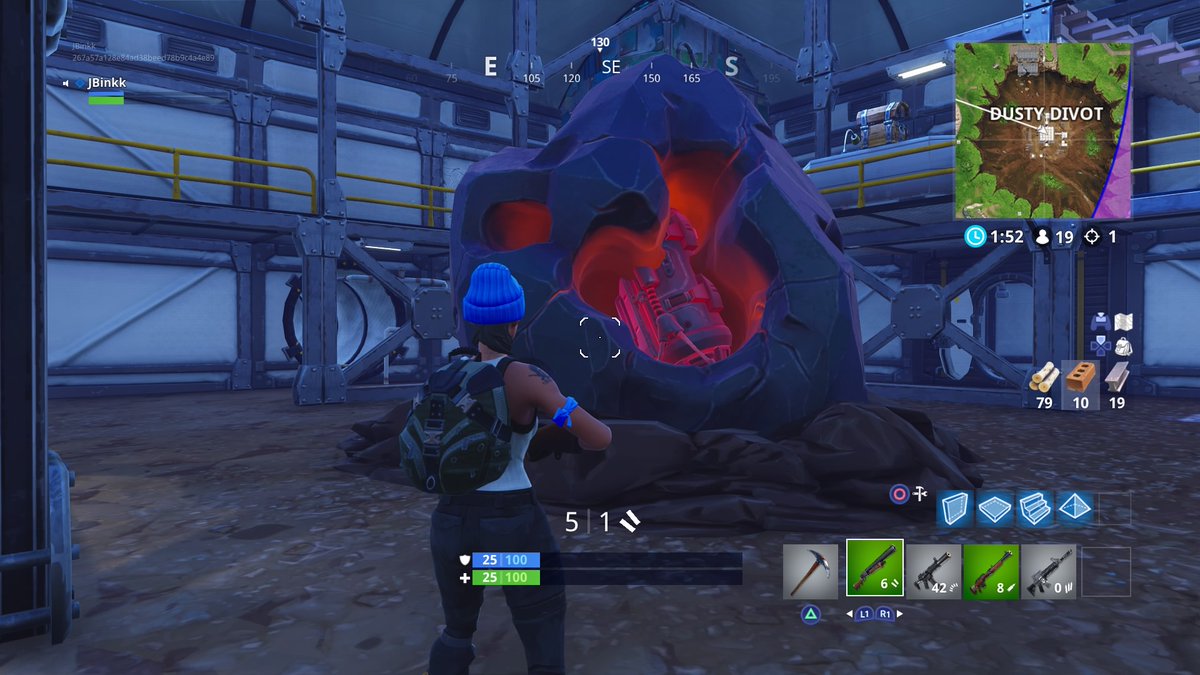 Related: Fortnite's challenges for week 5 of season 4 are live, here's how to finish them
The Risky Reels crater is gone, too, with Hop Rocks spread across the meteors' destructive wake. These visual changes were likely added to Fortnite with yesterday's update, which also introduced drivable shopping carts to the game.
A dance floor has been added to one of the buildings on the edge of Loot Lake, too. One of the week five challenges tasks players with going to this building with a squad and dancing on all four of the panels in each corner of the room to raise the disco ball in the middle.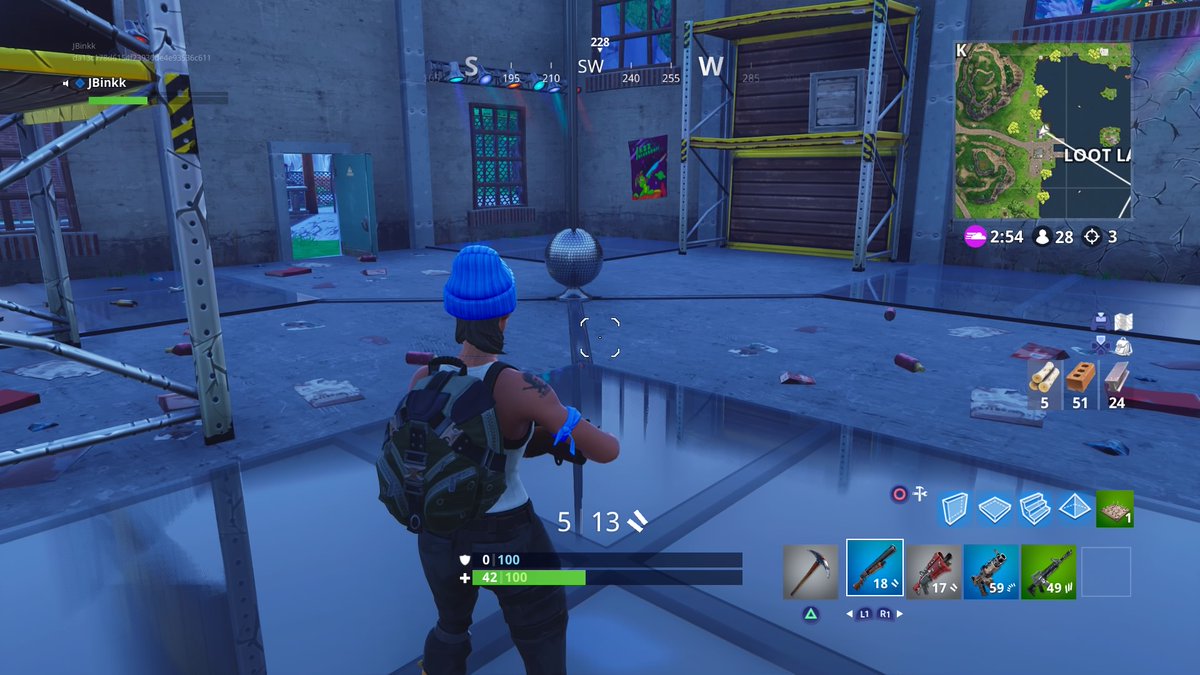 The biggest question is, what's inside the meteor? Though a bit more has been uncovered, it's still not nearly clear what it is. It appears to be a cylindrical, metallic item—maybe a capsule of some sort. The last time the meteor got an update was in mid-May. Work in uncovering the object seems to be slow-going.
All this meteor talk started in April when space rocks started dropping from the sky. Fortnite theories have been unfolding since then.
H/T IGN