The days of dropping Tilted Towers for guaranteed instant combat may be coming to an end soon.
More evidence of some type of event involving a comet or meteor in Fortnite: Battle Royale has come out today, and it came with the help of the game's new in-depth replay system.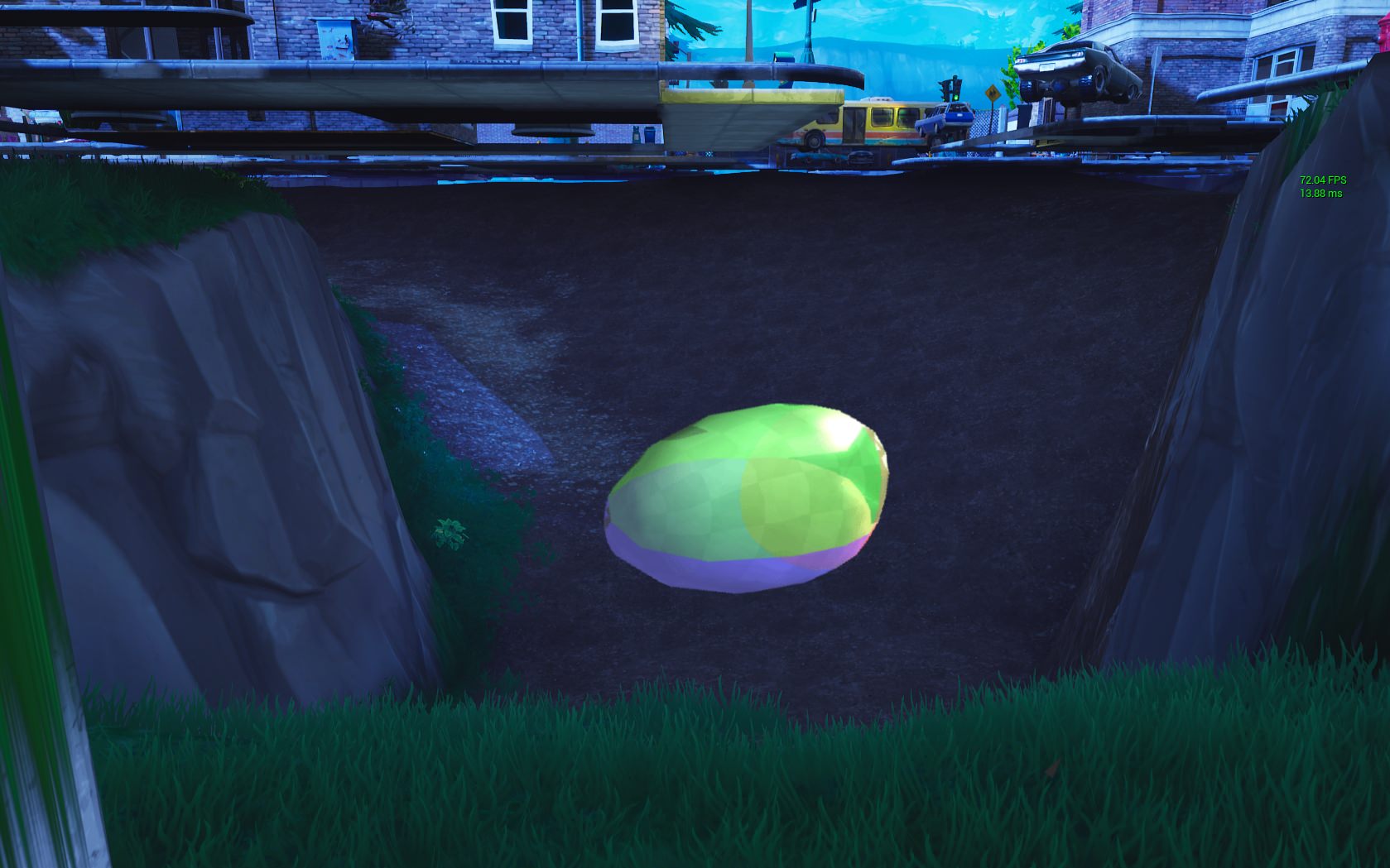 A Reddit user by the name of "darksmudgey" was able to get underneath the map with the replay system's controllable camera, and they found some sort of placeholder egg shape under Tilted Towers itself. It could be a fake, but the shape matches one that was found in a previous datamine.
Speaking of datamines, YouTubers TwoEpicBuddies seemed to have found the name of a new mode coming soon to Fortnite. That mode is called "Impact." That sounds a lot like something a meteor or comet would do, doesn't it?
At this point, it seems clear that Epic Games has something up its sleeves for Fortnite. Perhaps the comet event is just a limited time mode, but it could be more. A re-balancing of the map by taking out the ever-popular Tilted Towers could be in the cards, and an interesting and engaging way to do that would be to have it destroyed by a comet.
Maybe it doesn't end there, though. What if it's not a comet or a meteor at all, and it's a UFO of some kind? Considering season three's theme of astronauts and space, what if season four's theme is aliens? A UFO could open up all sorts of changes in the game, including skins, weapons, and more.
Whichever theory you subscribe to, we should know more very soon. Season three of Fortnite is currently scheduled to end on April 30.