It was a hell of a year for the world of Counter-Strike: Global Offensive, and now teams are shifting their attention toward 2019.

This year was very different compared to 2017. SK Gaming (now MIBR) wasn't a force to be reckoned with, star teams like FaZe and G2 Esports weren't as dominant, and one juggernaut emerged like a phoenix rising from the ashes—Astralis. The stars reigning from Denmark dominated the professional scene for a majority of the year, accruing 10 championships in the span of about eight months and overcoming powerhouses from Europe and North America.

Related: The most dominant CS:GO teams of 2017

Astralis had so many accomplishments this year that players began losing count and the main storyline of the year became whether a lineup could contend with the Danish side. Check out the best CS:GO teams of 2018, ranked from five to one based on their notable accomplishments and placements throughout the year.

5) Mousesports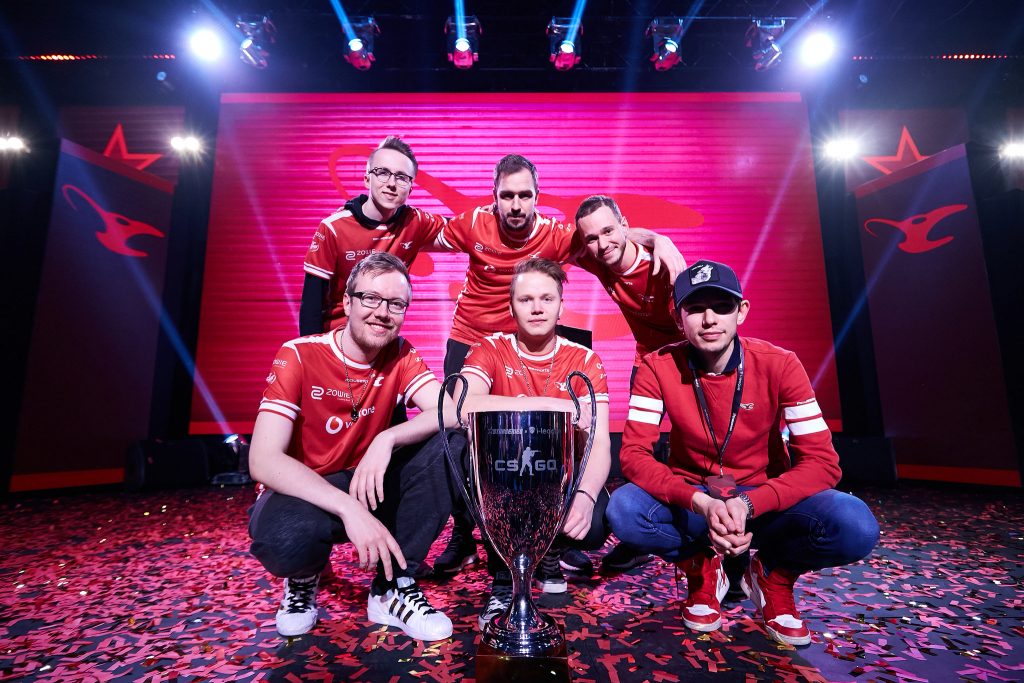 Chris "chrisJ" de Jong, Tomas "oskar" Stastny, Robin "ropz" Kool, Miikka "suNny" Kemppi, Martin "STYKO" Styk, Janusz "Snax" Pogorzelski, and coach Sergey "lmbt" Bezhanov
First: ESL One New York, StarLadder Season Four
Second: ESL One Belo Horizonte
Top four: IEM Sydney, StarSeries Season Five, ELEAGUE CS:GO Premier, DreamHack Masters Stockholm, EPL Season Eight
There were times where Mouz showed incredible form, but they were plagued by individual inconsistency and occasional slumps. They switched out STYKO for Snax in hopes that the Pole would fix their firepower issue—it didn't pan out, however, and they ended up bringing back STYKO in the latter half of the year.

4) FaZe Clan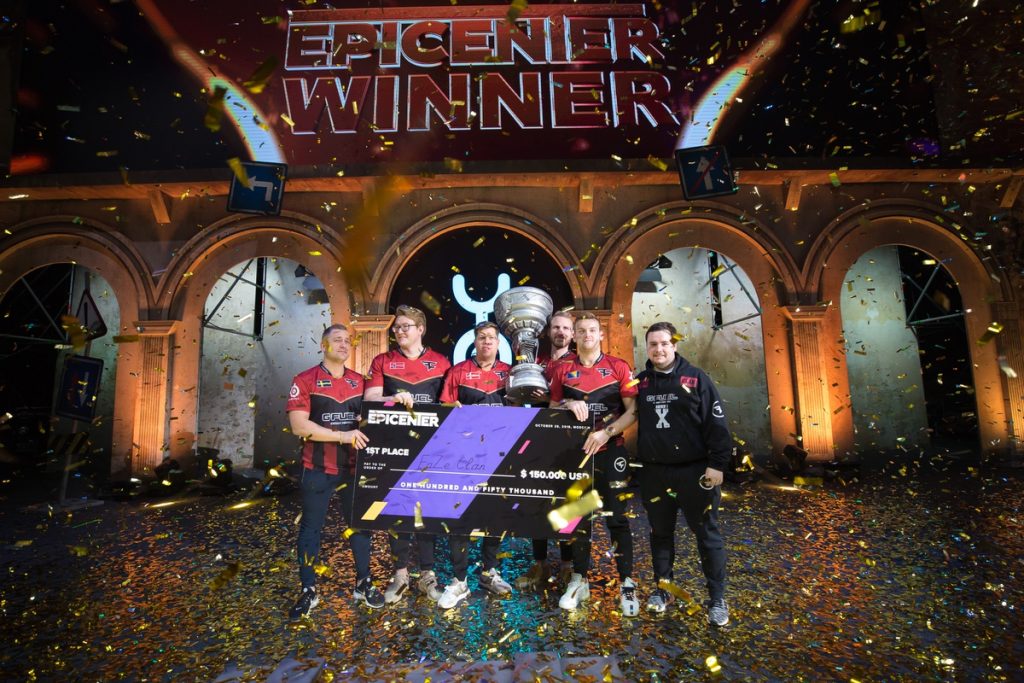 Finn "karrigan" Andersen, Nikola "NiKo" Kovac, Ladislav "GuardiaN" Kovacs, Havard "rain" Nygaard, Olof "olofmeister" Kjabjer, Jorgen "cromen" Robertsen, Richard "xizt" Landstrom, and coach Robert "Robban" Dahlstrom
First: IEM Sydney, ESL One Belo Horizonte, EPICENTER
Second: ELEAGUE Boston Major, IEM Katowice,
Top four: EPL Season Seven, ECS Season Seven, ESL One Cologne, IEM Chicago
FaZe stayed toward the top for most of the year, but they didn't quite have enough gas in the tank to be at the top for the entire time, especially because of their stand-in issues related to olofmeister. They picked up a title before the Astralis era began and in tournaments that the Danish side didn't attend.

3) Team Liquid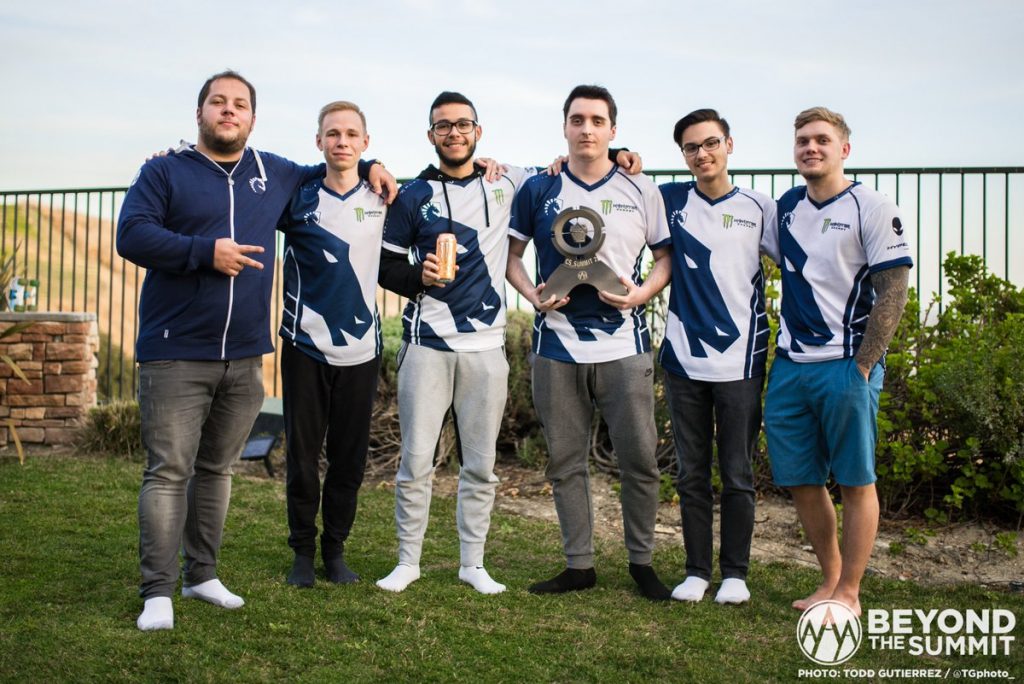 Nick "nitr0" Cannella, Jonathan "EliGE" Jablonowski, Russel "Twistzz" Van Dulken, Keith "NAF" Markovic, Epitacio "TACO" de Melo, Lucas "steel" Lopes, and coach Wilton "zews" Prado
First: cs_summit 2
Second: EPL Season Seven, ECS Season Five, ELEAGUE CS:GO Premier, ESL One New York, IEM Chicago, EPL Season Eight
Top four: StarLadder Season Four, IEM Katowice, ESL One Belo Horizonte, EPICENTER
Liquid's 2018 narrative could be summed up in one phrase—close but no cigar. The North Americans easily made deep tournament runs throughout the year with the players firing on all cylinders, yet Astralis stole five out of five tournaments from their clutches. This probably gave them a sour, unimpressed feeling after almost every competition, despite being the best team on the left side of the pond.

2) Natus Vincere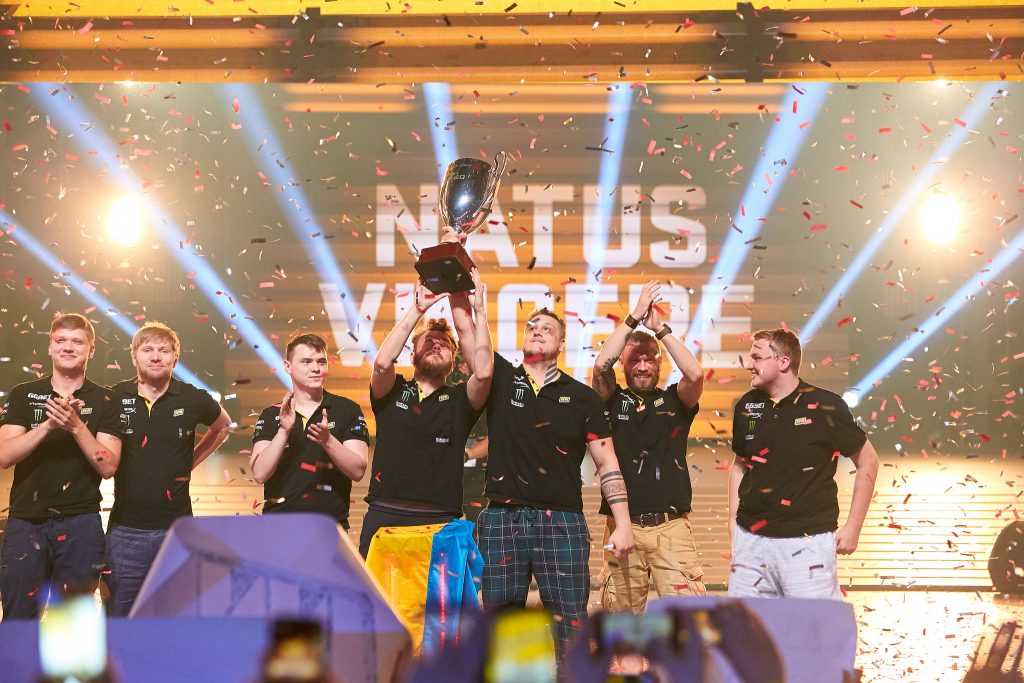 Danylo "Zeus" Teslenko, Oleksandr "s1mple" Kostyliev, Denis "electronic" Sharipov, Egor "flamie" Vasilyev, Ioann "Edward" Sukhariev, and coach Mykhailo "kane" Blagin
First: StarSeries Season Five, CS:GO Asia Championship, ESL One Cologne, BLAST Pro Series Copenhagen
Second: StarLadder Season Four, DreamHack Masters Marseille, FACEIT London Major, EPICENTER, BLAST Pro Series Lisbon
Top four: ELEAGUE Boston Major, EPL Season Seven, ELEAGUE CS:GO Premier
Na'Vi stole the show whenever Astralis were eliminated early or not at an event. With s1mple and electronic leading the charge as an iconic, frag-heavy duo, Na'Vi's unpredictable playstyle and strong firepower put them at similar levels of slaying as Astralis. Weak kill columns and event fatigue were big weaknesses for the CIS powerhouse, and it definitely showed when the underdogs upset them or when they bombed out of tournaments.

1) Astralis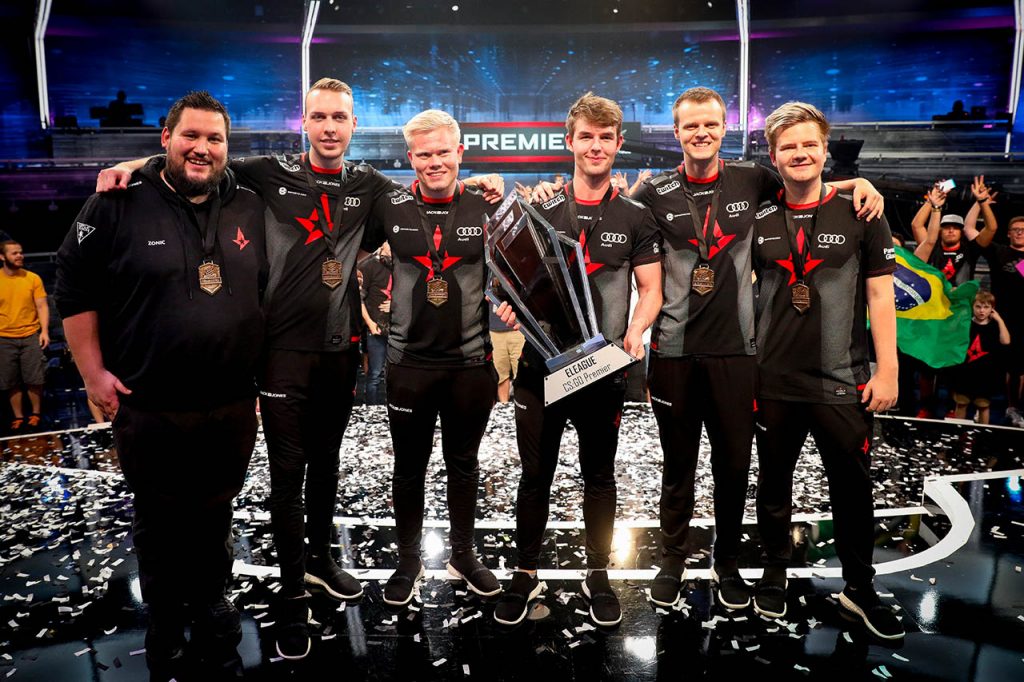 Lukas "gla1ve" Rossander, Nicolai "dev1ce" Reedtz, Andreas "Xyp9x" Hojsleth, Peter "dupreeh" Rothmann, Emil "Magisk" Reif, and coach Danny "zonic" Sorensen
First: DreamHack Masters Marseille, EPL Season Seven, ECS Season Five, ELEAGUE CS:GO Premier, FACEIT London Major, BLAST Pro Series Istanbul, IEM Chicago, ECS Season Six, EPL Season Eight, BLAST Pro Series Lisbon
Second: IEM Sydney, DreamHack Masters Stockholm,
Top four: IEM Katowice, ESL One Cologne.
Astralis were undoubtedly the most dominant and most consistent team in the upper echelons of competition. The Danes displayed a brand of near-perfect Counter-Strike that seemed unbeatable by heavily capitalizing on the mistakes of their enemies and getting into their opponents' minds before matches even started. Every Astralis comeback and grand final win was a remarkable sight to watch as they cemented themselves as possibly the greatest team of all time.

Commentary from Astralis' trophy hoisting at the EPL Season Eight Finals sums up the Danes' domination throughout the year. The biggest question going into 2019 will be whether Astralis will be dethroned by Team Liquid or Natus Vincere, or if they'll somehow dethrone themselves by playing completely unlike themselves, similar to the SK Gaming of 2018.