Counter-Strike had one hell of year, and only a few teams among many have been able to solidify themselves as the best in the esport.
Teams have battled tooth and nail throughout 2017 to secure themselves what analysts call an "era," or a time in which they're consistently the best in the world. But since almost every contender is coming close to their peak performance, it's become impossible for any given squad to secure such a feat.
Fnatic's dominant year was 2015, while 2016 was partially termed SK Gaming's (who were still playing as Luminosity Gaming at the time). Back then, the general goal for underdogs was to upset either Fnatic or SK and then win an event off of a good tournament run. Nowadays in CS:GO, games have become so inherently strategic and advanced that that dynamic no longer exists. Every tournament could be anyone's for the taking, and upsets are evident within each month of play. It's now all a matter of which teams qualified for each event and which team has the better form and chances (from group draws) during their title run.
Twenty-seventeen was arguably the most competitive time span of Counter-Strike in history, and the storylines can only become more intense from this point on. Here are the most best CS:GO teams of the year.
5) Gambit Esports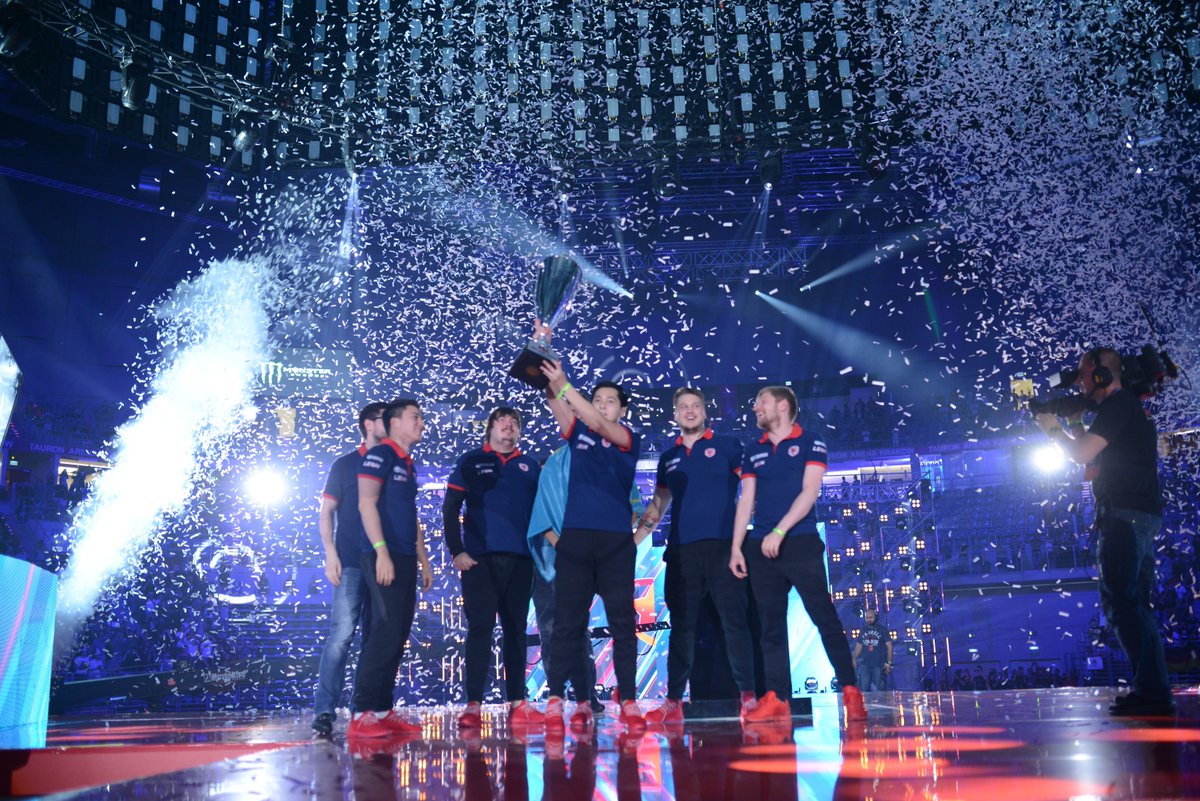 Daniil "Zeus" Teslenko, Dauren "AdreN" Kystaubayev, Rustem "mou" Telepov, Abay "HObbit" Khassenov, and Mikhail "Dosia" Stolyarov
Gambit's time at the top hasn't been well-defined in recent years, but they strutted their stuff when it mattered. The highlight of the CIS-team's year was the PGL Major: Krakow in July, where they trumped defending Major champion Astralis on their best maps. Even with the loss of Zeus following their title win at the Krakow Major, the Kazakh-majority team maintained a relatively good enough form in the latter half of the year–especially at DreamHack Masters Malmö–to earn them a spot in this year's annual rankings.
4) G2 Esports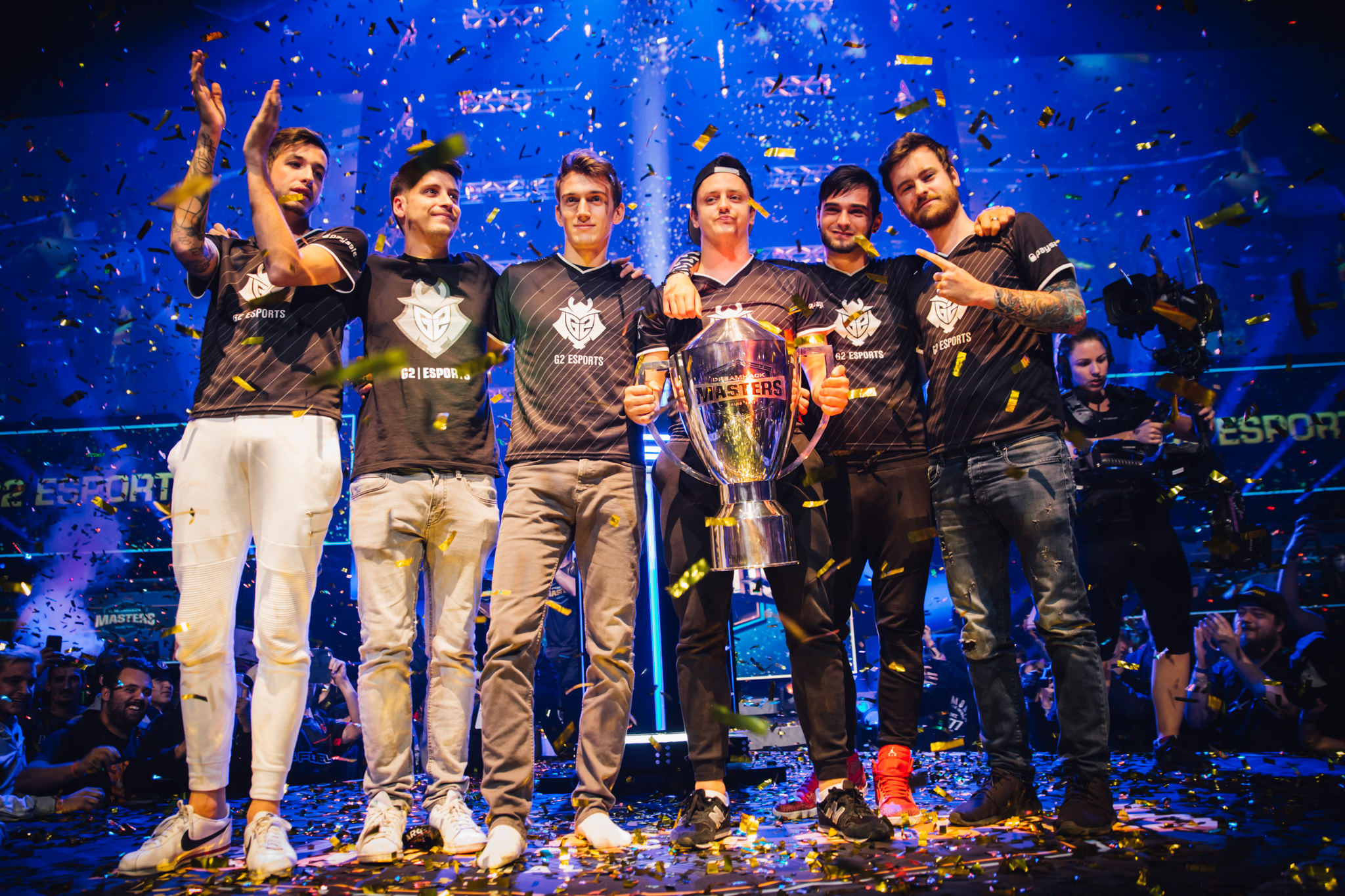 Richard "shox" Papillon, Kenny "kennyS" Schrub, Dan "apEX" Madesclaire, Nathan "NBK" Schmitt, and Alexandre "bodyy" Pianaro
Since G2's super-team formation in February, the French lineup had a moderately mixed year. With shox guiding star AWPer kennyS and heavy fragger apEX to monster performances, G2 proved they're definitely a force to be reckoned thanks to wins over North and SK Gaming at the ESL Pro League Season Five Finals and at DreamHack Masters Malmö. Despite their successes, the team struggled with inconsistency against more well-rounded teams in the opening stages of tournaments.
3) Astralis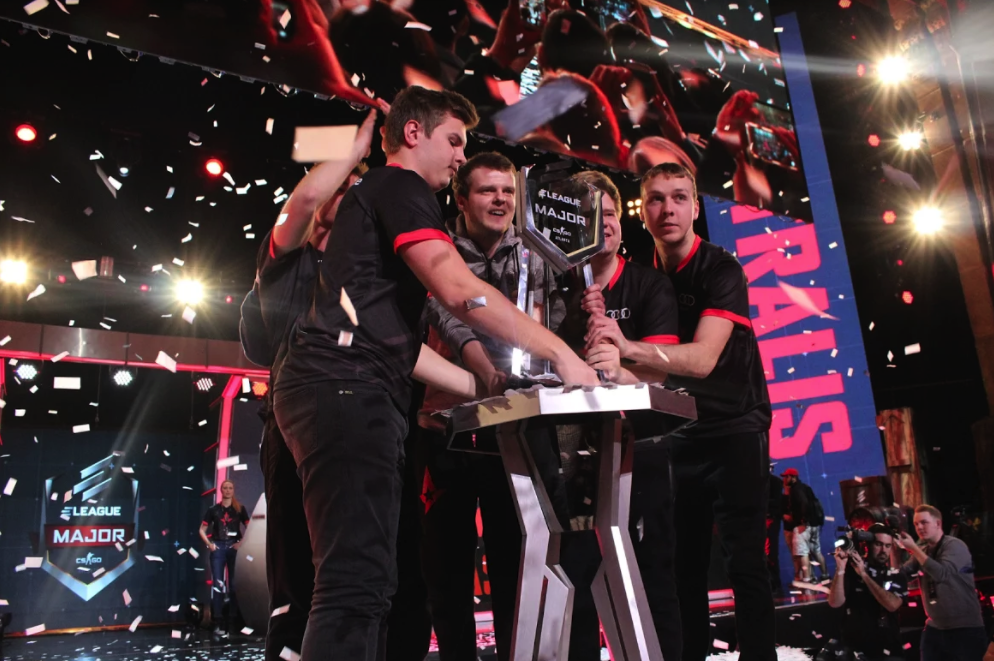 Lukas "gla1ve" Rossander, Peter "dupreeh" Rothmann, Nicolai "dev1ce" Reedtz, Markus "Kjaerbye" Kjærbye, and Andreas "Xyp9x" Højsleth
This year was pivotal for Astralis, as the Danish lineup finally broke their semifinal curse at the ELEAGUE Major: Atlanta and at IEM Katowice at the beginning of the year. Gla1ve's clinical system helped the Danes clinch 11 playoff berths out of the 13 offline events they attended, but minute problems in player performances made the biggest difference in their early playoff exits later in the year. Astralis were also at the forefront of the sport psychologist "revolution," which has become a major topic of discussion in the importance of mental fortitude, as well as in helping prevent teams from choking.
2) FaZe Clan
Finn "karrigan" Andersen, Håvard "rain" Nygaard, Nikola "NiKo" Kova?, Ladislav "GuardiaN" Kovács, Olof "olofmeister" Kajbjer, Fabien "kioShima" Fiey, and Aleksi "allu" Jalli
FaZe's biggest year in CS:GO came about through the command of karrigan under two separate lineups. With an unsatisfied leader who gained only one title win in three grand finals with allu and kioShiMa, FaZe's 2017 success was dependent on karrigan's cut-throat roster philosophy, which involved the organization capitalizing on GuardiaN and olofmeister's free agency. After replacing allu and kioShiMa, the intimidatingly star-studded quintet then rose to prominence thanks to their uncanny ability to win championship matches at ESL One New York and the ELEAGUE CS:GO Premier. But there's still room for improvement for FaZe, as the team synergy is the biggest factor separating them from being just a super-team and being the "world's best."
1) SK Gaming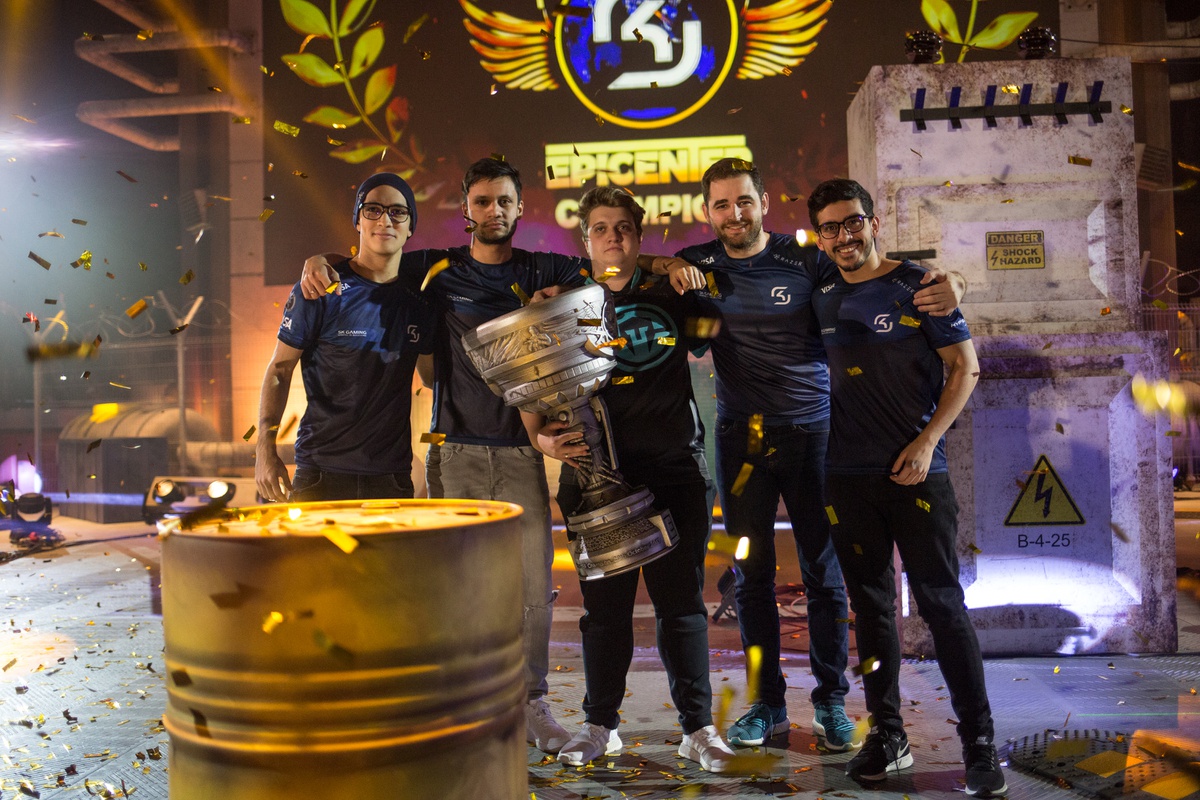 Gabriel "FalleN" Toledo, Marcelo "coldzera" David, Fernando "fer" Alvarenga, Epitácio "TACO" de Melo, João "felps" Vasconcellos, and Ricardo "boltz" Prass
FalleN and co. have consistently been the most dominant team in CS:GO this year, winning eight offline events: cs_summit, IEM Sydney, DreamHack Summer, the ECS Season Three Finals, ESL One Cologne, EPICENTER, BLAST Pro Series, and the ESL Pro League Season Six Finals. With a core spearheaded by Coldzera, whose fragging and clutch capabilities are individually unrivaled at the international level, SK have become an enigma with a seemingly uncrackable code. Their well-defined roles and overall composure give them an almost unprecedented affinity for comebacks, and ultimately, teams who go up against SK are fighting a two-pronged battle of the server and of the psyche. Despite faltering in a few big events, such as the ESL Pro League Season Five Finals, the PGL Major and DreamHack Masters Malmö, the Brazilian powerhouse made a big statement in the past 12 months, showing that their dominance is here to stay.
Next year will be one of problem-solving for the world's Counter-Strike titans, and the Brazilian final boss will continue its supremacy until a proven challenger comes for their trophy-pleated throne.