After several months of early access testing on the PC platform, PlayerUnknown's Battlegrounds is finally coming to Xbox One this week.
The transfer to the new console means players will have to map the game's elaborate control scheme onto the Xbox One controller, and Microsoft has revealed the button layout for how to play PUBG on the Xbox One.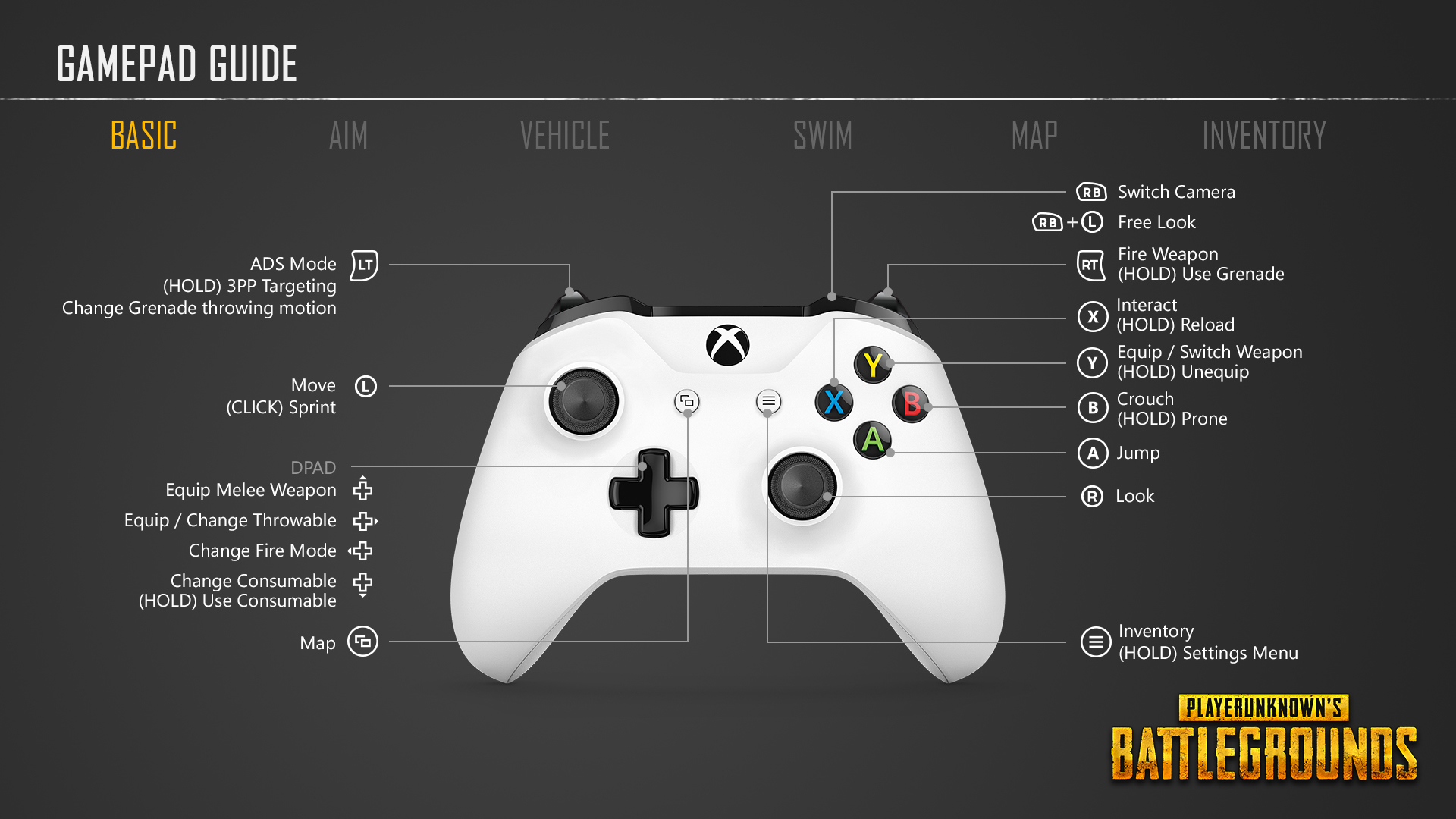 The basic controls are simple enough if you've played any kind of first or third-person shooter before. Interestingly, though, a few buttons have multiple uses to make up for the lack of inputs, like tapping X being used to interact and holding X to reload.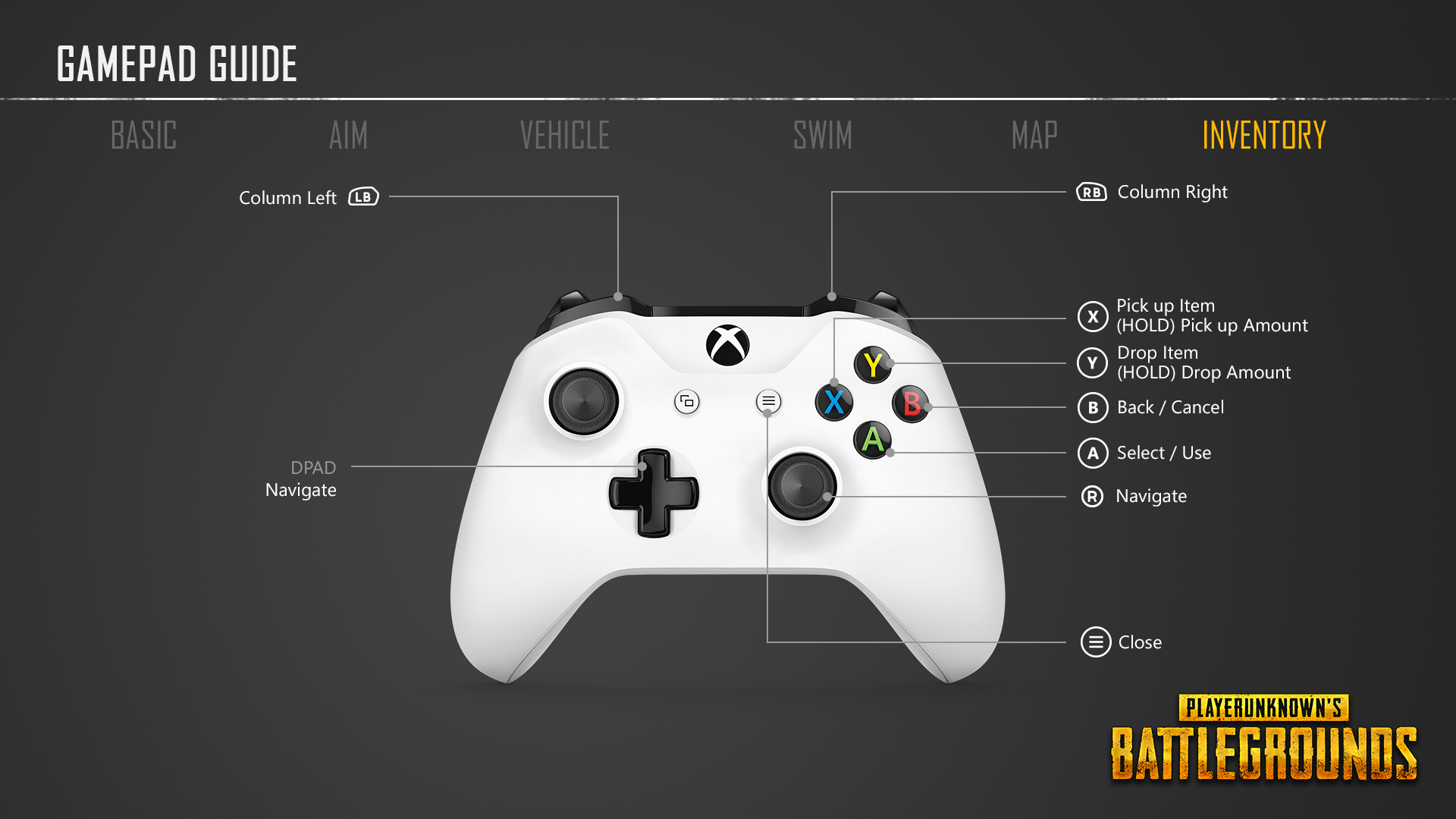 One of the more interesting setups is for the game's inventory management. On the PC, a lot of the game is spent quickly clicking and dragging items into and out of your inventory. Now, you'll need to use the D-pad and bumpers to navigate, with X being used to pick items up and Y being used to drop them.
The control scheme seems about as good as it can get considering that the game was built for a keyboard and mouse. It might take some time to get used to, but longtime Xbox players should become accustomed to how to play with some time and effort.
PUBG releases on Xbox One on Dec. 12.