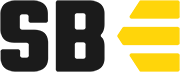 This article is brought to you by StatBanana, the best Overwatch strategy tool.
---
The assistant general manager of the Washington Justice, Kate Mitchell, announced her retirement from the professional Overwatch scene today and will be stepping down from her role with the Justice by the end of stage two.
Mitchell first joined Washington Justice in September as the team's assistant general manager. Prior to her time in the professional league, she served as the manager for Overwatch Contenders teams Kungarna and Last Night's Leftovers.
"There was never any doubt in any of our minds at Justice that building an expansion Overwatch League team was going to be the biggest challenge of our careers," Mitchell wrote in her announcement. "But facing this away from my family and my home turned out to be bigger challenge than I was able to take on ."
Mitchell often fell under heavy criticism on social media during her time in the Overwatch League, and her retirement comes as just one in a recent line of many. Within the last two weeks, four people have departed from the league, giving rise to concerns about mental health and stress levels in players and coaching staff.
Atlanta Reign DPS Daniel "Dafran" Francesca was the first to step down from his role on the team at the end of stage one, followed by Toronto Defiant's Dohyung "Stellar" Lee, and Dallas Fuel's assistant coach Christian "Cocco" Jonsson and DPS player Hyeon "EFFECT" Hwang.
"I saw myself, like many in this league, facing frequent panic attacks and needing to see a therapist for anxiety for the first time in five years," Mitchell wrote.
Mitchell's last day with the team will be May 13, the day after the stage two finals have concluded. She plans to pursue opportunities in writing and directing other game projects outside of the Overwatch League.
"My sincerest thanks go to the owners of Washington Justice for believing in me, our fans (including the amazing folks at Washington Justice League) for supporting all of us, and the players, coaches and staff at this organization for all of the incredible memories," Mitchell wrote.