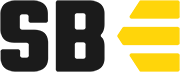 This article is brought to you by StatBanana, the best Overwatch strategy tool.
---
The Toronto Defiant released another player this morning in what's seemingly an attempt to completely renovate the Overwatch League team's lineup. The Canadian team said goodbye to DPS Lee "Ivy" Seung-hyun today ahead of the 2020 Overwatch League season.
Ivy signed with the team prior to the start of season two. The Defiant started the season off strong, ending stage one in a shared third place. But the team's performance slowly fell off as the year progressed and the Defiant closed the season out in a measly 17th place.
Since the end of the regular season, the Toronto Defiant have undergone a series of roster changes. They've parted ways with five players since the start of the month, including Daniel "Gods" Graeser, Normunds "sharyk" Faterins, Go "Aid" Jae-yoon, Hong "im37" Jin-ui, and Jo "Yakpung" Gyeong-mu.
Related: Seoul Dynasty re-sign Tobi, promote Creative from Contenders team
The team has made only two signings since the end of the year, however. Toronto left fans on the edge of their seats last week after picking up support Park "KariV" Young-seo without his duo, Brady "Agilities" Girardi. But the Canadian team revealed yesterday that the duo would be competing together for yet another year after signing Agilities.
With Ivy's departure from the team today, the Toronto Defiant now have six players signed. The team will have until the Nov. 15 deadline to meet the minimum requirement of eight players signed for the 2020 season.