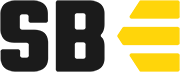 This article is brought to you by StatBanana, the best Overwatch strategy tool.
---
If you're having a moment of déjà vu, don't worry—you're not alone. The Overwatch League's stage two playoffs wrapped up today and the stage one finalists, San Francisco Shock and Vancouver Titans, will look toward their second stage finals of the season in hopes of taking home a title.
The San Francisco Shock proved their strength against the Hangzhou Spark in the first series of the day, denying their Chinese opponents a single point on the first three maps of the series. Hangzhou seemed to show signs of life in the final map, Watchpoint: Gibraltar, after forcing their opponents into overtime. The Shock prevented the Chinese team from advancing past the first bend of the Escort map for their second attack, however, and quickly wrapped up the series for a clean 4-0 win.
The second match of the day featured the Vancouver Titans and New York Excelsior in one of the most highly-anticipated matchups of the season. The back-and-forth series lived up to the hype, and teams kicked off the series by trading wins. In the final three maps, however, Vancouver took control of the match, defeating their opponents 4-1.
The Titans and the Shock will now advance to tomorrow's stage two finals. The series will serve as a rematch of the stage one finals, where Vancouver narrowly took down the San Francisco-based team 4-3 to win the franchise's first stage of the Overwatch League.
San Francisco Shock have since improved their stage record, boasting a 28-match win streak going into the stage playoffs. With $500,000 and the stage two title on the line, the Shock will now look to break the Titans' win streak during tomorrow's finals at 12pm CT.