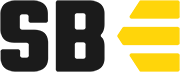 This article is brought to you by StatBanana, the best Overwatch strategy tool.
---
The San Francisco Shock and Hangzhou Spark are one step closer to Overwatch League glory after qualifying for the stage two semifinals yesterday.

They knocked out the Shanghai Dragons and London Spitfire, respectively, to keep China's hopes of a win in their first Overwatch League stage playoff appearance alive.

In the Shock's match against the Dragons, Shanghai jumped out to an early lead against the top-seed on Oasis, breaking their 28-map winning streak. But the stage one grand finalists turned things around with some great Zarya play from Jay "sinatraa" Won.

A clinical performance on Eichenwalde saw the Shock beat the Dragon's time by almost five minutes, while Choi "ChoiHyoBin" Hyo-bin put up a valiant defense for the Shock on Paris to stop the Dragons in their tracks. The Shock sped through Rialto with two minutes to spare before holding up the Dragons on the second part of the map as they secured the 3-1 win.

The Spark also managed to triumph 3-1 over the Spitfire after losing the first map of Oasis. The Spitfire soon capitulated over the course of Blizzard World, Hanamura, and Watchpoint: Gibraltar, not collecting a single checkpoint in the three maps.

Spark's off-tank Park "Ria" Seong-wook didn't die during the last three maps, while Kang "Adora" Jae-hwan put on a clinic on Brigitte against the season one champions. The Spark have managed to carry a lot of momentum after a late run in stage two, and they'll take a lot of confidence into their semifinal match against the Shock.

The Spark will play the Shock in the semifinals on May 12.