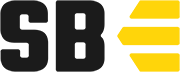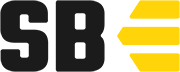 This article is brought to you by StatBanana, the best Overwatch strategy tool.
---
Scientist Moira is the latest legendary skin revealed for Overwatch's upcoming Storm Rising event. It kicks off on April 16 and revolves around a new Overwatch Archives event.
Scientist Moira isn't the most exciting legendary skin, but it will surely be a must-have for keen enthusiasts of the game. To go alongside the new Moira skin, a Clown Junkrat skin was revealed yesterday, and a Talon Baptiste skin was introduced on Wednesday.
The new Moira skin isn't revolutionary, but it does give her a neat and tidy aesthetic. Scientist Moira could be what players who prefer a refined skin are looking for, though. She's wearing a lab coat and looks like she means business. Printed on her back is the word Cyro, perhaps referring to Mei's Cyro-freeze ability, cryotherapy, or something else entirely. It may even be linked to the Storm Rising event itself.
She isn't a part of the upcoming mission, however. Tracer, Winston, Genji, and Mercy will be the main protagonists this time around.
The Storm Rising event will run from April 16 to May 6 and full details will be announced shortly.