If you want a golden pachimari plush, San Diego Comic-Con is the only place you'll be able to score it.
Blizzard merchandise exclusives for San Diego Comic-Con have just been confirmed. Among the items inspired by StaCraft and World of Warcraft, there are a number of Overwatch items for sale, including the aforementioned pachimari plush toy.
Related: Here's where you can find Overwatch at San Diego Comic-Con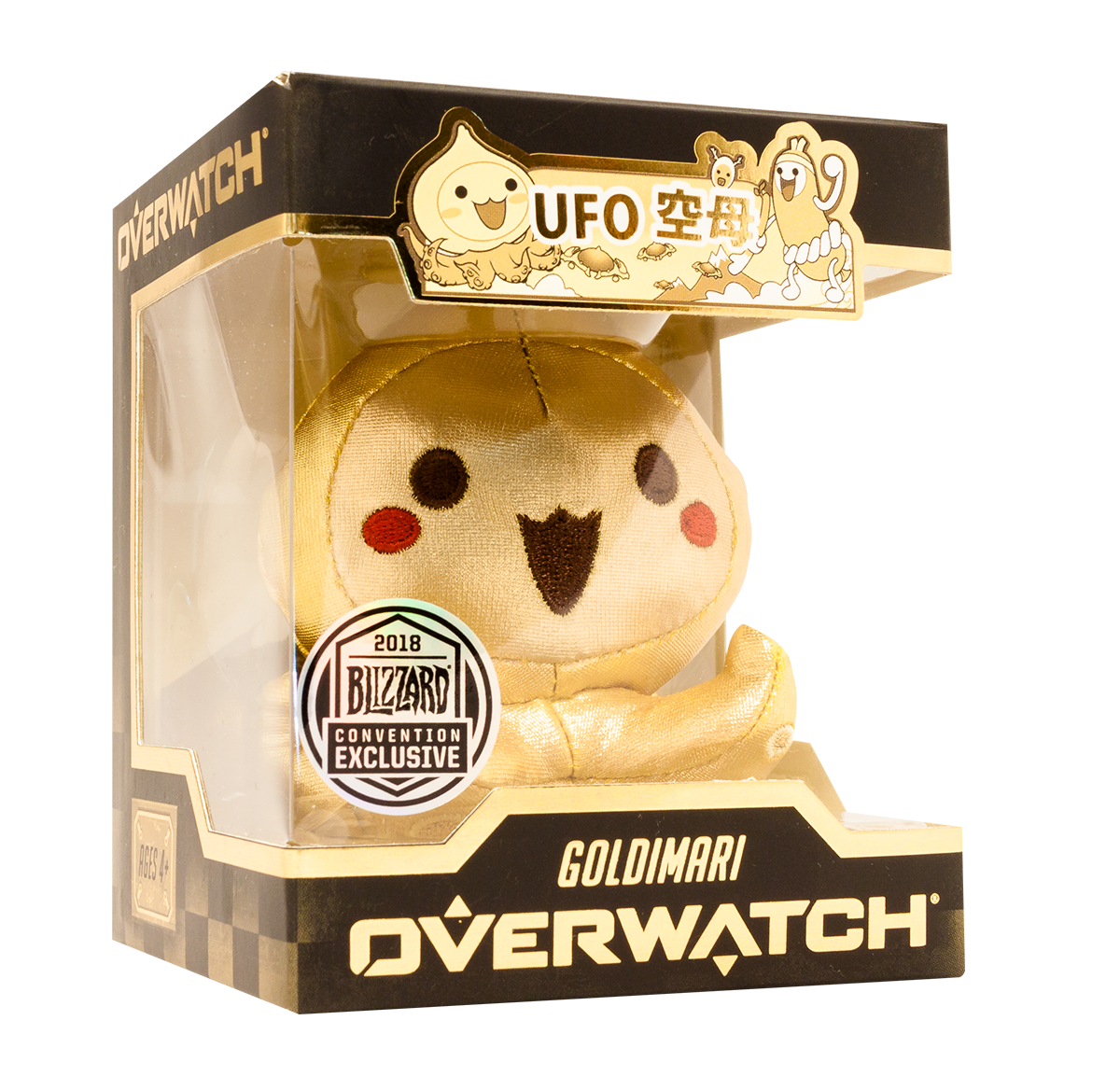 From Cute But Deadly, Blizzard will launch a D.Va toy with her mech and a Twilight-skin Orisa. Funko Pop! is getting a Roadhog and Junkrat two-pack, as well as a Grillmaster 76 Pop! toy, which will be available from the Funko Pop! booth. Overwatch will also launch a new line of Tokidoki items. No prices have been announced for any of the exclusive Overwatch items.
Related: Yep, a hamster called Wrecking Ball is Overwatch's new hero—and on the PTR now
A "fine art" print of the Blizzard World map will be available, too.
But Overwatch's presence at San Diego Comic-Con goes beyond things you can buy. Overwatch developers will be on hand at a panel called "Behind-the-Scenes of Overwatch's Newest Hero." It's scheduled for 3:15pm PT at the San Diego Convention Center's room 6BCF on the upper level of the event.
Likewise, there's a wealth of things for cosplayers to do, including take pictures with Overwatch props. The Overwatch Payload Tour will be held at the Omni Hotel's fourth floor grand ballroom from July 18 to 22. San Diego Comic-Con officially begins on July 19 and runs until July 22.