After three weeks of competition beginning with 755 teams, Overwatch Contenders has its final eight European squads for the playoffs of Season Zero.
This weekend's second day of group play solidified the placements for the top eight, with two teams from each of the four groups advancing to next weekend's playoffs. These teams also punched their tickets into Season One of Overwatch Contenders.
Group A was won by one of Europe's best squads, eUnited, who finished undefeated with a match record of 4-0-2. Team Expert held the lead in Group A after last week's matches, but after a 1-2 showing this week, they fell out of the top eight as Bazooka Puppiez overtook them to take second place in the group, beating out Expert by one map.
The action in Group B saw two of Europe's best teams advance in Misfits and Laser Kittenz. Last week, Kittenz came out on top of Misfits 3-1, just to have the roles reversed to kick off the second week's matches as Misfits defeated them 3-1. Both teams finished at 5-1-0, tying for the best overall record in the group round.
Group C's biggest surprise saw Rest in Pyjamas, the roster that was just released from Ninjas in Pyjamas earlier in the week, move into second place after going 2-1-0 in their matches. Singularity won the group at 4-1-1, boasting the fact that five of the six players on their roster will play for Team Denmark in the Overwatch World Cup.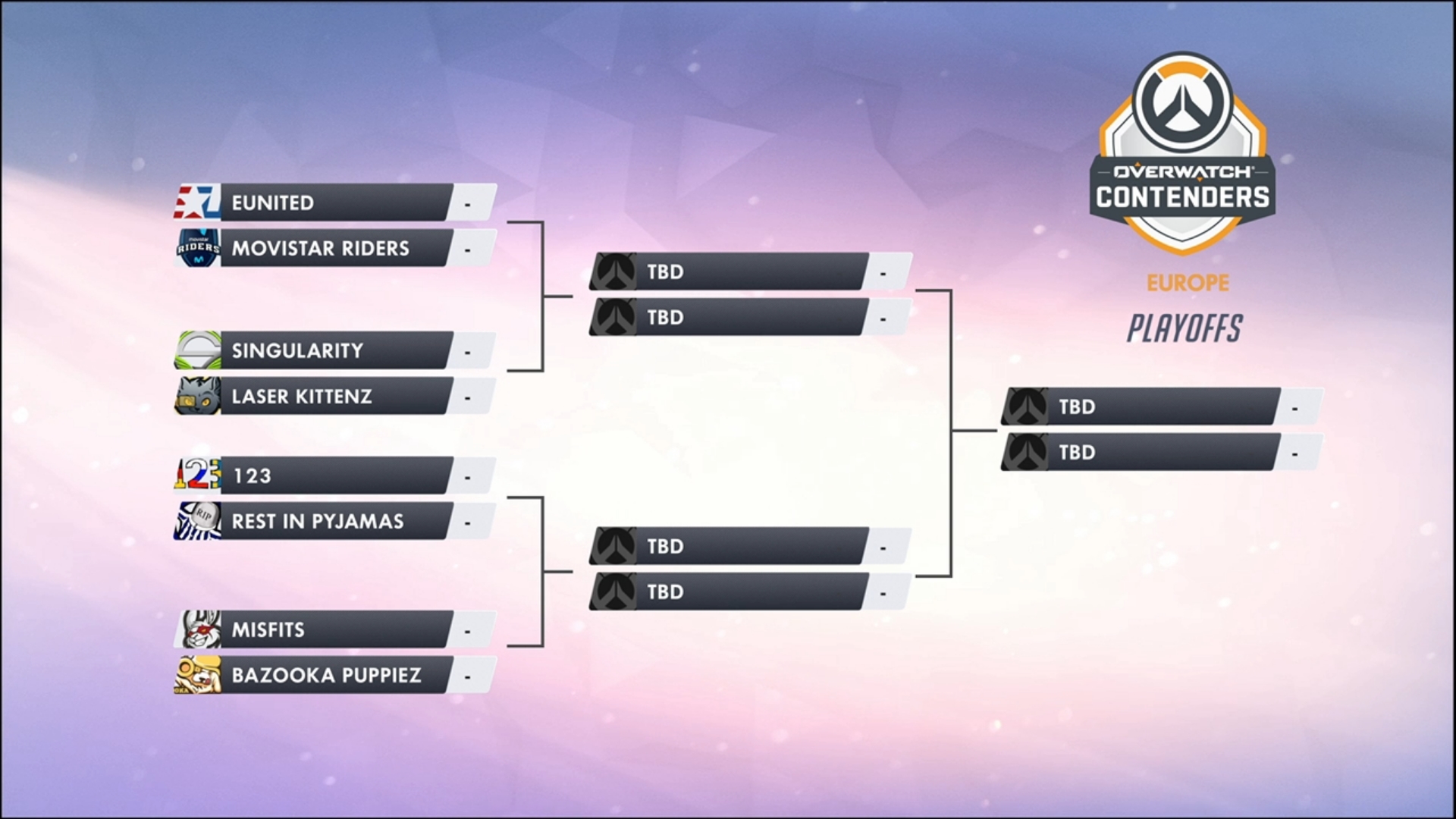 Elsewhere, Group D was a blowout as 123 and Movistar Riders both earned a spot in the top eight as they took advantage of Alfa Squad and a spot vacated by Cyclowns that forfeited each match this week.
With the top eight decided, all that's left in EU's Season Zero of Overwatch Contenders is next week's playoffs, which start on July 1.