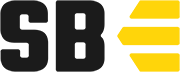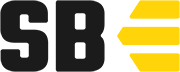 This article is brought to you by StatBanana, the best Overwatch strategy tool.
---
Even if you're a fan-favorite Overwatch hero, sometimes you want to fill some bigger superhero boots—maybe even metal boots. Jonny Cruz, voice actor for support hero and music superstar Lúcio, got to have a quick run as the one and only Iron Man during an interview.
Talkin' Toons is a talk show hosted by Rob Paulsen (Animaniacs, Rick and Morty) on Project Alpha. On the show, Paulsen invites other voice actors to talk about their experiences and create wild scenes using their talents.
In a recent episode, Paulsen lets Cruz read through a dramatic scene between Peter Parker (Spider-Man) and Iron Man, also known as Tony Stark. Cruz decides to read Stark's lines as Lúcio, and Paulsen goes with the high-pitched voice of Carl from Jimmy Neutron to portray Parker.
The result is a very strange interaction.
Hearing Lúcio's positive, upbeat musical voice maintained throughout an entire serious scene about betrayal is both a hilarious and slightly-terrifying thing to behold. Paulsen cracks a few times and comments on how much of a "badass" Cruz is trying to be.
Could this be a sign of a future dramatic turn for Lúcio? By how much the two voice actors devolve into laughter by the end of the scene, that seems doubtful.