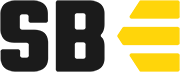 This article is brought to you by StatBanana, the best Overwatch strategy tool.
---
If any team could be described as the "final boss" of the Overwatch World Cup, it would be South Korea. The team has taken the World Cup championship three years in a row and has often seemed impossible to stop. As the most well-represented region in the Overwatch League, and with a booming Overwatch Contenders scene, the talent pool for South Korea has never been larger.
2019 Roster
DPS: Lee "Carpe" Jae-hyeok (Philadelphia Fusion)
DPS: Kim "Haksal" Hyo-jong (Vancouver Titans)
DPS: Park "Architect" Min-ho (San Francisco Shock)
Main tank: Kim "Mano" Dong-gyu (New York Excelsior)
Off-tank: Choi "ChoiHyoBin" Hyo-Bin (San Francisco Shock)
Main support: Park "iDK" Ho-jin (Hangzhou Spark)
Flex support: Choi "Bdosin" Seung-tae (London Spitfire)
In the eyes of every other team in the Overwatch World Cup, this roster is nothing but terrifying. Made entirely of Overwatch League talent, South Korea's roster is bolstered by built-in team cohesion. Two members of the San Francisco Shock, the 2019 champions of the Overwatch League, join their head coach Park "Crusty" Dae-hee and former assistant coach Kim "NineK" Bum-hoon. South Korea's coaching staff has already proven to produce champions once this year, and they're likely to do it again.
The DPS talent is staggering, with 2019 Overwatch League rookie of the year Haksal teaming up with Carpe and his hitscan proficiency. Off-tank ChoiHyoBin was the 2019 Grand Finals MVP thanks to his coordination and talent on Sigma, a hero likely to show up in every World Cup series. Mano has long been considered one of the game's best main tanks. Bdosin is a proven flex support, and iDK had his moments on the Hangzhou Spark, but they're the wild cards in this star-studded roster.
History
There's no way to describe South Korea's history in the Overwatch World Cup other than "scarily impressive." The team has won every World Cup since the game's inception in 2016, often in a completely dominant fashion. In 2017, the United States took two maps from South Korea in the quarterfinals and it was considered a victory. South Korea similarly rolled through the competition in 2018, but was stopped in place by Team United Kingdom. The British team took a map and pushed South Korea to a draw, a finish completely unexpected by either team.
Outlook
Most of the teams in the Overwatch World Cup have only South Korea in their sights. Toppling the giants of the World Cup would be an astonishing feat for any team. Meanwhile, South Korea is looking towards a fourth trophy for their wall. With such a talented roster and coaching staff, it's hard to predict that they won't get what they're looking for.
One potential weakness for South Korea is their tank lineup in this particular meta. While ChoiHyoBin is one of the most talented Sigma players in the game, Mano was criticized heavily for his Orisa play in the Overwatch League. In addition, Carpe and Mano are the only players who have participated in a World Cup tournament before. If an enterprising enemy team can take advantage of minor mistakes from the champions, the 2019 World Cup may be closer than ever before.
The 2019 Overwatch World Cup will be held on Nov. 1 and 2 at BlizzCon in Anaheim.