Overwatch League's Shanghai franchise now has a name: the Shanghai Dragons.
Blizzard and franchise owner Netease announced the team's name on Sept. 28. It's the first organization to reveal its new branding. The logo—a dragon in the shape of an S, of course—pulls from traditional Chinese imagery, according to the press release. The team's colors, red and yellow, were chosen to "emphasize its Chinese connection."
"The Shanghai Dragons will represent their home country on the global esports stage by demonstrating courage and a spirit of teamwork," Netease said.
Related: NRG Esports announces its Overwatch League team with a little help from Jennifer Lopez and Marshawn Lynch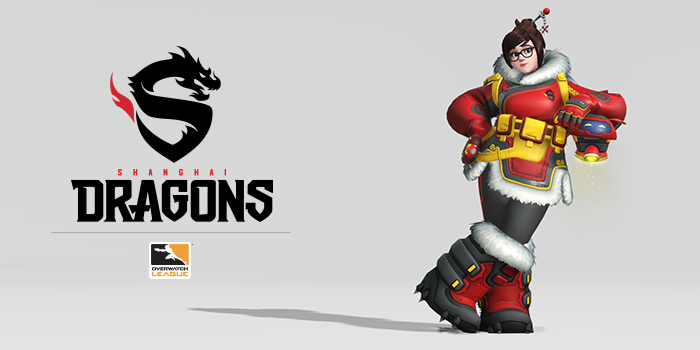 The announcement also features what may be a peek at Blizzard's promised Overwatch League team-branded skins. A photo of Overwatch hero Mei wearing a Shanghai Dragons skin, color palette and logo included, was included in the announcement. Neither Blizzard or Netease confirmed it as something coming in-game, however.
More information about the Shanghai Dragons will be released in the coming days, according to the press release. Overwatch League is scheduled to begin in early December with preseason matches. The regular season will follow in January.
We don't yet know the full lineup for the Shanghai Dragons.