The Overwatch League will begin its regular season on Jan. 10 with each of the 12 teams playing twice a week.
Overwatch League commissioner Nate Nanzer revealed the league's schedule during the Inside the Overwatch League panel at BlizzCon 2017 on Nov. 4. Games will be played four days each week: Thursday, Friday, Saturday, and Sunday. The schedule maximizes fan ability to engage with content across an international audience.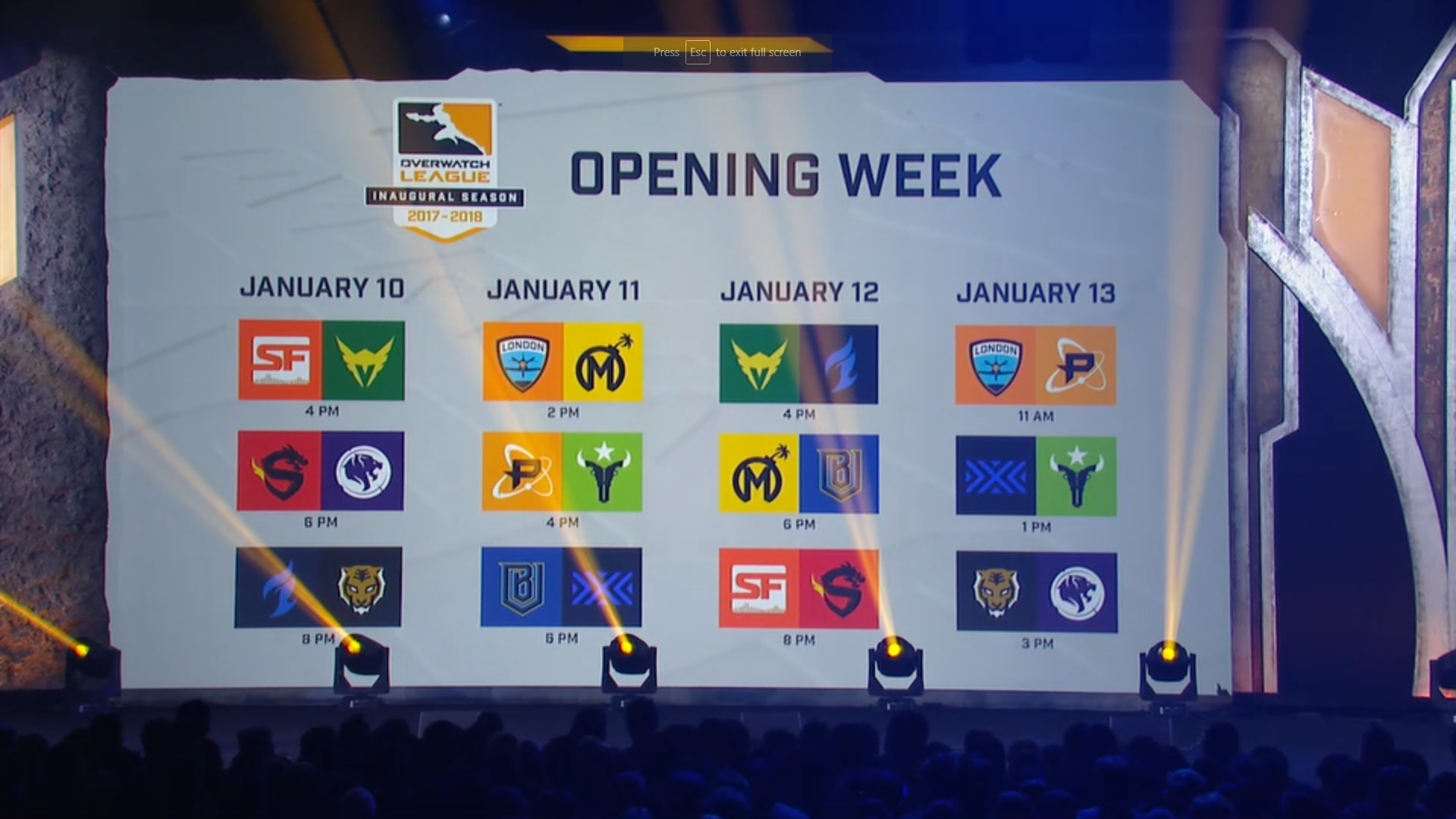 The 12 Overwatch League teams will be grouped into two divisions, which are catered to home audience time zones and will allow the league to expand more effectively in the future. The Atlantic Division includes Boston Uprising, Florida Mayhem, Houston Outlaws, London Spitfire, New York Excelsior, and Philadelphia Fusion. The Pacific Division is Dallas Fuel, Los Angeles Gladiators, Los Angeles Valiant, San Francisco Shock, Seoul Dynasty, and Shanghai Dragons. Each team will play 40 games across the season: 20 within their division, and 20 cross-division, according to Blizzard.
Throughout the season, teams will be competing for playoff spots based on season records. Seasonal play, however, will be broken into four stages. Each stage will span five weeks ending in a title match for each stage. Each stage will have a map pool of eight maps, a schedule that allows for breaks, and reset after five weeks.
Preseason tickets for Overwatch League matches will go on sale Nov. 6.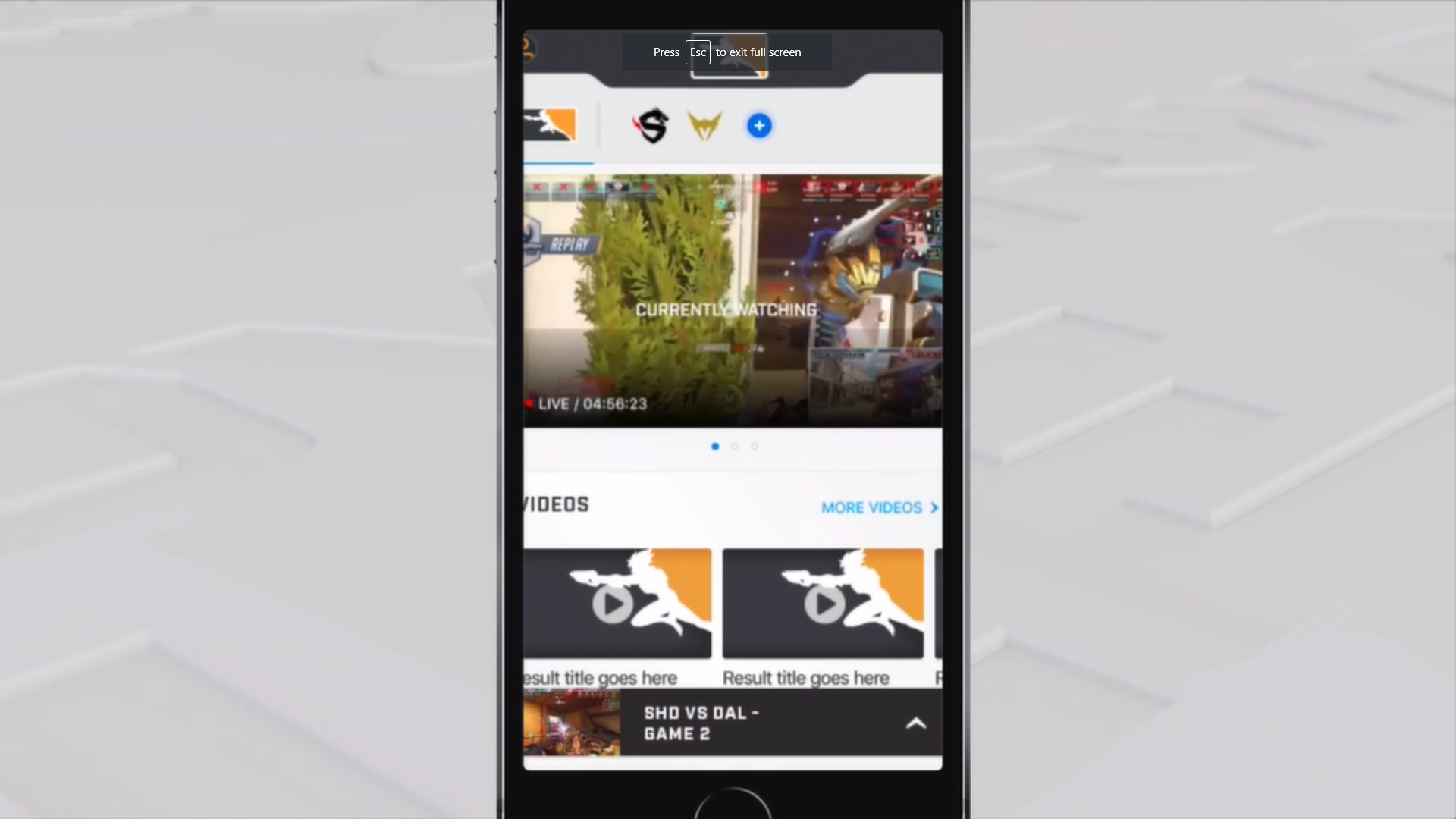 All of this information will be easily available on Blizzard's new Overwatch League website and upcoming Overwatch League mobile application. Likewise, Overwatch League merchandise will become available Dec. 6 with the start of preseason matches.
Nanzer did not reveal any new information about upcoming Overwatch Contenders seasons.
Finally, Blizzard revealed a breakdown of bonus prize money the Overwatch League teams can earn across the season.
Stage title match bonuses
First place: $100,000
Second place: $25,000
Regular season placement bonuses
First place: $300,000
Second place: $200,000
Third and fourth place: $150,000
Fifth and sixth place: $100,000
Seventh and eighth place: $75,000
Ninth and 10th place: $50,000
11th and 12th place: $25,000
Championship playoffs placement bonuses
World Champion: $1 million
Runner-up: $400,000
Third and fourth place: $100,000
Fifth and sixth place: $50,000
Total: $1.7 million
On top of player salaries, there's some pretty hefty prizes on the line for Overwatch League's players. Everything kicks off Dec. 6 in Blizzard Arena Los Angeles for the Overwatch League preseason exhibition matches. The full season starts Jan. 10 and will run through 2018. Playoffs begin July 11 and continue until July 22. The grand final event will be held July 26 to 28.
An All-Star weekend will close out the first season.