Official Overwatch League merchandise is going on sale on Dec. 6.
Bummed you won't be able to make it to Blizzard Arena Los Angeles for the event? You'll still be able to rep your favorite team by purchasing new gear on the Blizzard Gear Store. The developer is offering jackets, shirts, and hats—among other items—starting from tomorrow.
Blizzard will offer branded gear for all 12 Overwatch League teams. Check out the gallery above for a sampling of the new gear and all of the Overwatch League jerseys.
Related: Overwatch League skins are only available for real money—but 50 percent goes to the teams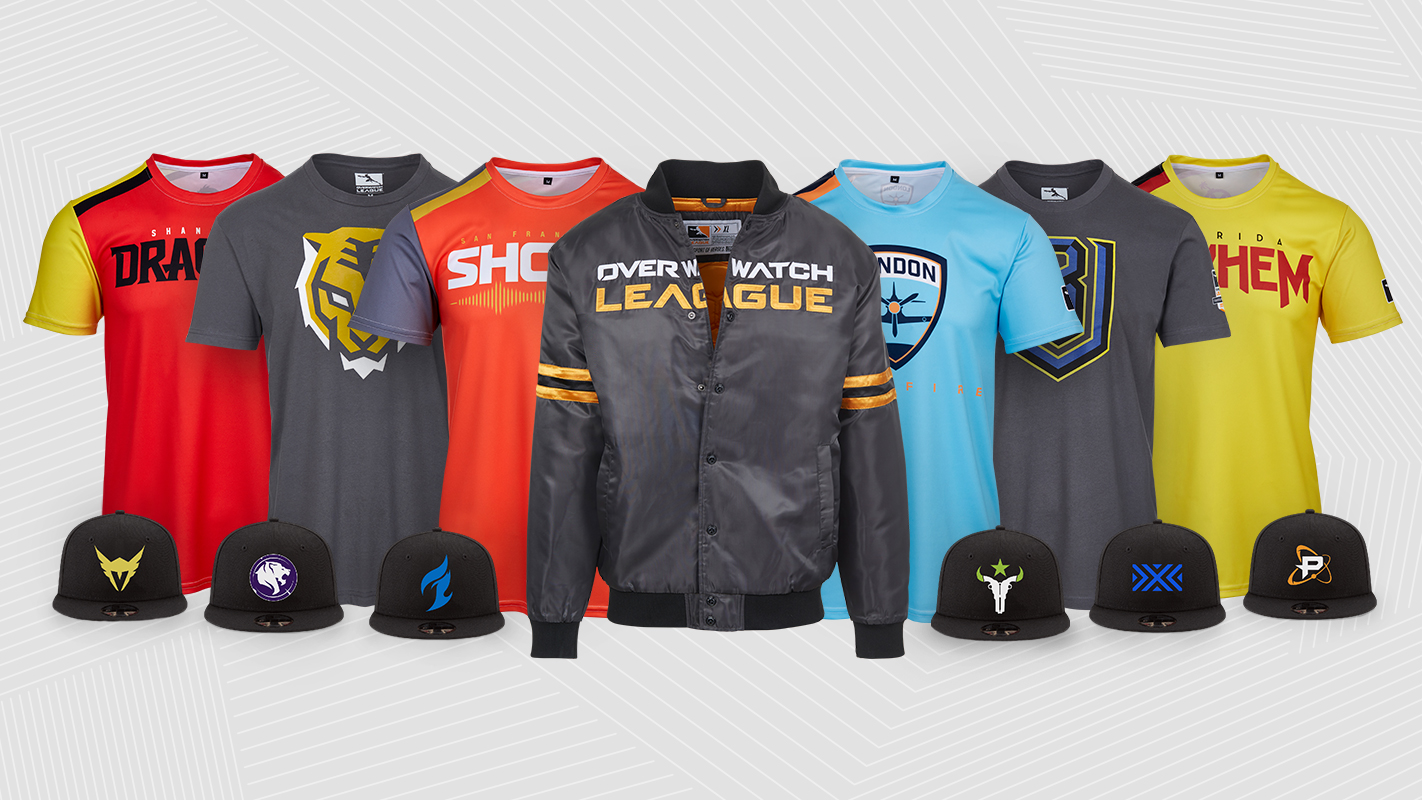 You won't get your jersey or hat before the preseason exhibition matches start on Dec. 6, but you'll certainly be ready for the Overwatch League regular season kick-off on Jan. 10. Some jerseys are definitely better than others, so choose wisely.
Players will also be able to represent their favorite team in-game with new Overwatch League skins launching in early 2018. The developer is launching a new Overwatch currency called league tokens, which will allow 50 percent of the revenue to go to a shared team pool.
The Overwatch League preseason matches begin Dec. 6. The regular season starts Jan. 10.