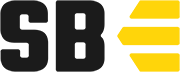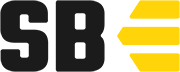 This article is brought to you by StatBanana, the best Overwatch strategy tool.
---
The world's best Overwatch players are ready to get back into the fray as the Overwatch League's second season begins tonight. This new season brings with it eight new expansion teams and over 60 new players that are looking to compete for the next championship trophy. Sixteen matches will happen during opening week; here are five week one games that no fan should miss.
London Spitfire vs. Philadelphia Fusion (Feb. 14, 6pm CT)
This match is a repeat of last year's grand finals, in which the London Spitfire defeated the Philadelphia Fusion to become the inaugural Overwatch League season champions. The original match was a two-day throwdown at the Barclays Center, but this will likely be a condensed version of that extravaganza. Both London and Philadelphia haven't made any changes to their starting rosters; they've only added substitutes. The first match of the season will show what the offseason and a drastic change in meta can do for teams.

Shanghai Dragons vs. Hangzhou Spark (Feb. 14, 10:30pm CT)
Two fan favorites go head-to-head with a lot on the line. Last year, the Shanghai Dragons had a 0-40 season, failing to win any games. The Dragons have upgraded their roster by adding multiple members of successful Korean Contenders team Kongdoo Panthera and acquiring former Boston Uprising main tank Noh "Gamsu" Youngjin. Even the talent started rooting for Shanghai by the end of last season, and everyone is wondering if this could be their first win in the Overwatch League.
Even though the Hangzhou Spark are an expansion team, they've built a quick and massive fan following due to their playful pink and blue color scheme. Solid roster additions, such as main tank Xu "guxue" Qiulin from China's Overwatch World Cup team, certainly don't hurt. This match is a way to see if the hype is justified. The best news for fans? The Spark will have their home skins on during the game, which means a whole lot of pink on screen for the first time.

Chengdu Hunters vs. Guangzhou Charge (Feb. 15, 10:30pm CT)
This is the first chance for the Hunters and the Charge to prove themselves in the Overwatch League; this match is also the only game between two expansion teams during the first week. Fans that aren't familiar with Overwatch Contenders may not recognize any of the players on either roster.

Chengdu has built a strong team around favorites from China's World Cup team, like support Li "Yveltal" Xianyao and offtank Ma "Lateyoung" Tianbin. Guangzhou has gone with a multi-national mix of heavy hitters like Chinese DPS Ou "Eileen" Yiliang and former Meta Bellum DPS Lee "Happy" Jung-woo. Taking a win this early in the season would put players' names in the heads of fans and sponsors alike, so the stakes are high.

London Spitfire vs. Paris Eternal (Feb. 16, 2pm CT)
A war of localization versus success is at the heart of this matchup. The Paris Eternal have prided themselves on building an expansion team roster entirely around European talent, including some lured from other teams in the league. This includes former Los Angeles Valiant DPS Terence "SoOn" Tarlier, former LAV tank Finnbjörn "Finnsi" Jónasson, and Philadelphia Fusion's DPS George "ShaDowBurn" Gushcha. Much like their rooster mascot, the team has spent the offseason puffing up their feathers about local talent — a not-so-subtle reference to the fact that London Spitfire is an entirely South Korean team. The Spitfire are champions for a reason, however; a decisive loss here may clip the Eternal's wings.

San Francisco Shock vs. Los Angeles Gladiators (Feb. 17, 5pm CT)
Both of these returning teams participated in enough roster shuffling in the offseason that they may as well be expansion material. The San Francisco Shock added more DPS to their already damage-heavy roster, including Boston Uprising's Kwon "Striker" Nam-joo and Dallas Fuel's Kim "Rascal" Dong-jun. In a similar fashion, the Gladiators lost Fissure to the Seoul Dynasty, but gained former KongDoo Panthera tank Gye "rOar" Chang-hoon. The team also added his KongDoo teammates Jang "Decay" Gui-un on DPS and offtank Kang "Void" Jun-woo, who may work their way into the starting roster.

Expansion teams will likely have a bit of "wiggle room" to find their footing in the league. In contrast, both of these teams have huge fan bases that are expecting the same kind of success they enjoyed in the inaugural season — or better. This match will be a true test to see which team's offseason pickups deserve the hype and which will fall flat.