Getting bored of Overwatch but don't want to let it go completely? Try this XCOM 2: War of the Chosen mod that lets you add Overwatch's winged healer to the game.
The Overwatch Mercy Squadmate mod pack adds Overwatch hero Mercy to the game, alongside a whole bunch of different skin variants. There are nine skins, plus winged and non-winged versions of Mercy. Likewise, Mercy's country of origin, Switzerland, is also added to War of the Chosen with the mod.
Related: Mercy's new ultimate on the Overwatch PTR is a game-changer—she can fly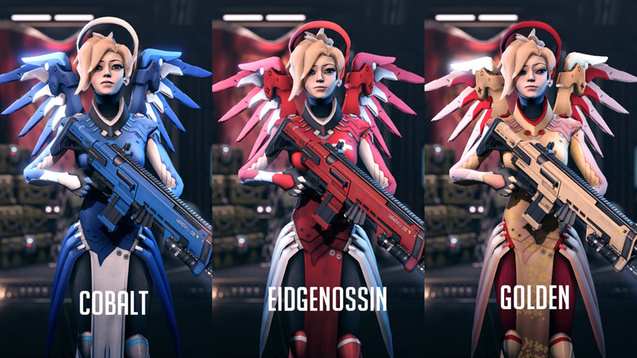 It's only a cosmetic mod, so you won't be able to use any of Mercy's Overwatch abilities, like Resurrect or Valkyrie. A voice pack isn't included with the mod pack either, but another creator has added a variety Mercy's voice lines to War of the Chosen.
Mercy's War of the Chosen weapon looks like a major upgrade from her Overwatch pistol. With Mercy's new Valkyrie ultimate, battle Mercy players everywhere gave thanks to Blizzard—but maybe next update, Blizzard can take some hints from XCOM 2. Mercy clearly needs a bigger gun, right?
The Overwatch healer is currently undergoing a rework on the game's PTR. Her changes include a new ultimate, as well as a newly remodeling Resurrect. Blizzard has not announced when the changes will hit the Overwatch live server.
H/T PC Gamer