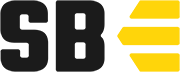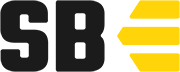 This article is brought to you by StatBanana, the best Overwatch strategy tool.
---
The London Spitfire is getting more support. Earlier today, the team signed Song "Quatermain" Jihoon, a staple player in the APEX Overwatch tournaments held in South Korea before the Overwatch League's inception. Quatermain—no, it's not Quartermain—will play support, but the team didn't specify if he'll play flex or main support.
Quatermain is a former player from Cloud9 Kongdoo, a team that also included current London Spitfire DPS Kim "Birdring" Ji-hyuk and flex support Choi "Bdosin" Seung-tae. This gives Quatermain built-in knowledge of some of the Spitfire roster. He was also a part of AF.Red, a team within the Afreeca Freecs organization that played in multiple seasons of APEX.
The London Spitfire play Bdosin as flex support and Kim "NUS" Jong-seok as main support at this time. Quatermain could step in as a substitute for either position in the future.
During stage one, the London Spitfire ranked 13th out of 20 teams and seemed to have issues adapting to a triple-triple meta. As the meta changes to a more flexible one, there may be a need for support players who can also switch to off-tank or even DPS heroes. Quatermain's experience in Overwatch could also be an attempt to improve the coordination and shotcalling of the team, which has sometimes been an issue.
For now, though, the London Spitfire are ranked fourth in the stage two standings. Their next game is against the Paris Eternal at 11am CT on April 27.