Fast food chain Jack in the Box is an official sponsor of Team Envy and its Overwatch League team Dallas Fuel.
Dallas Fuel players will wear jerseys branded by Jack in the Box, with the fast food company serving as the team's only jersey sponsorship partner. Team Envy's Call of Duty team will also wear the Jack in the Box logo on their jerseys.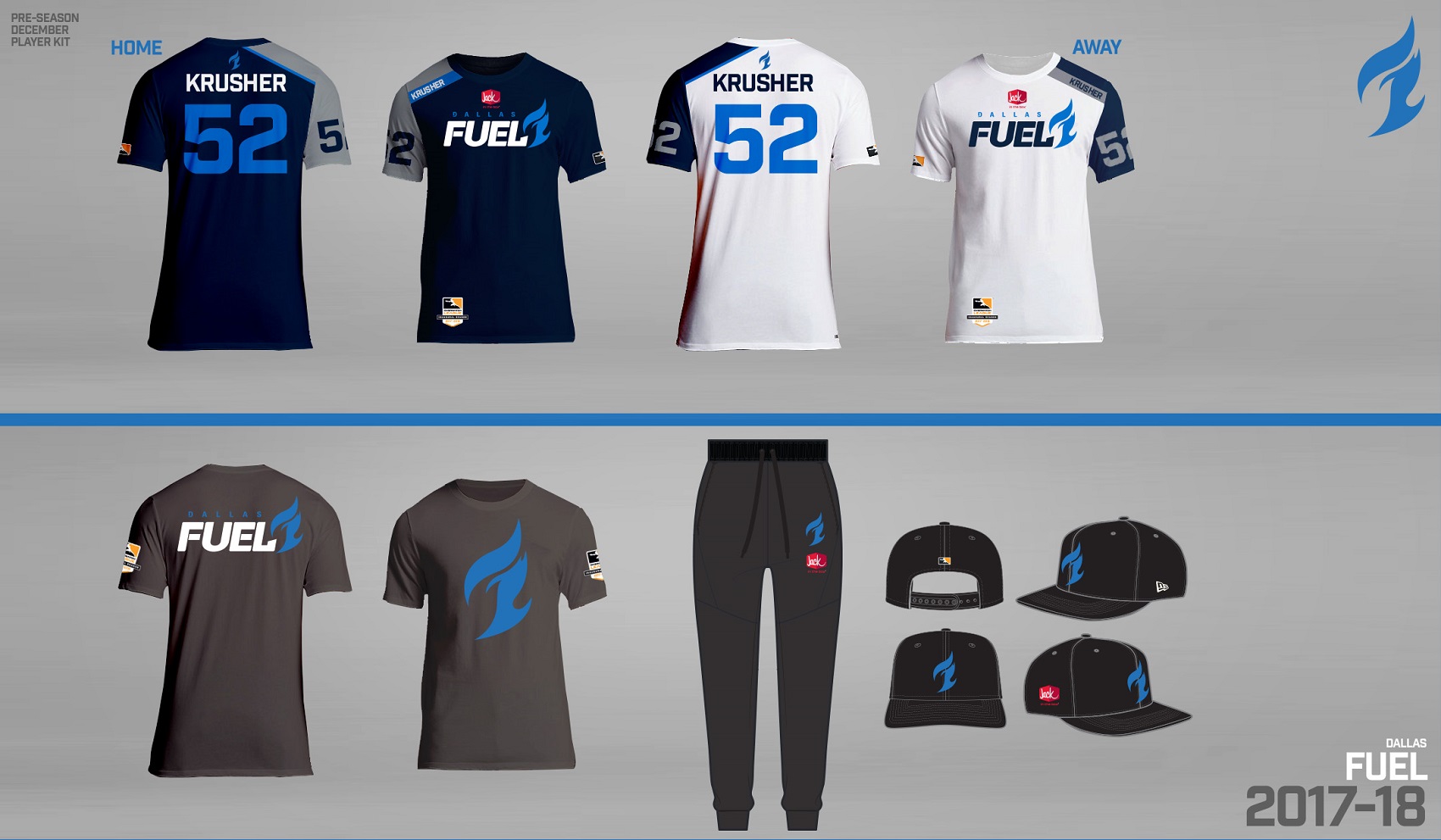 Related: Blizzard reveals Overwatch League schedule, new mobile app
"Entering the world of esports is a natural fit for Jack in the Box as the platform aligns with the challenger spirit of the brand—a spirit that sidesteps conformity and celebrates the unconventional at every chance," said Adrienne Ingoldt, director of marketing communications at Jack in the Box. "We're committed to sustaining a sponsorship program that looks beyond the current social and traditional advertising strategies to create a more fan-centric experience.
The sponsorship announcement also gave fans a peek at Dallas Fuel's upcoming Overwatch League uniforms. Players will wear numbers, and the Dallas Fuel logo will be preceded by a tiny Jack in the Box logo.
Likewise, fan merchandise appears to be branded with the Jack in the Box logo as well. From the promotional image, t-shirts, sweatpants, and hats will eventually be available for purchase.
The Overwatch League is expected to begin its preseason matches on Dec. 6. The regular season will begin Jan. 10. Dallas Fuel will face Seoul Dynasty in its first match on Jan. 10.