Funko Pop! is extending its Overwatch toy lineup. Mei, McCree, Lúcio, Symmetra, Reinhardt, and D.Va were unveiled on Monday at the London Toy Fair.
Previously, only Tracer, Winston, Soldier: 76, Widowmaker, Pharah, and Reaper were available as vinyl Funko Pop! toys. Mei, McCree, Lúcio, and Symmetra will likely stand around 3 3/4 inches tall—standard for Funko Pop! toys—with D.Va in her mech and Reinhardt hitting the six inch mark. Funko is known for its adorable, stylized Pop! vinyl toys—big heads and extra large, round eyes—and these don't disappoint.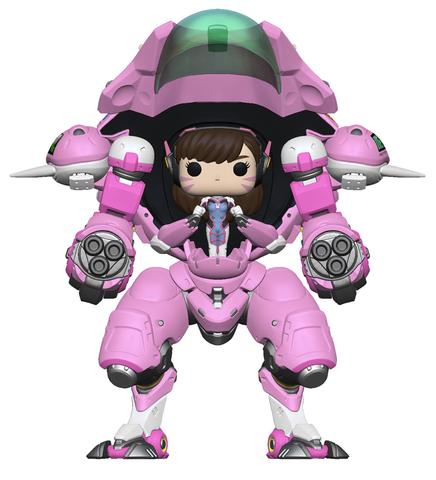 From the photos on the Funko blog, it appears that each character will come with its own weapon. Mei's got her tiny blaster, McCree with his cigar and pistol, Lúcio has his sonic amplifier, while Reinhardt holds his giant hammer and Symmetra places her mini turret. D.Va, of course, gets her mech—but there's no bunny blaster in sight.
Neither Overwatch developer Blizzard Entertainment nor Funko have announced exactly when the toys will be released, except that they're expected in 2017. A tweet from the official Overwatch account suggests they'll be available on Blizzard's website.