Funko Pop! is expanding its Overwatch toy lineup once more, finally releasing its D.Va figure with the hero's Carbon Fiber skin.
As with the original figure, Funko Pop! D.va comes with two parts—D.Va herself and her devastating mech unit. D.Va measures up at 1.75 inches, allowing her to fit inside the six-inch MEKA. The Funko Pop! vinyl toy costs $30 on the Blizzard Gear store. It'll also be available at San Diego Comic Con as an exclusive item. Those interested in the Funko Pop! figure are limited to two purchases per customer.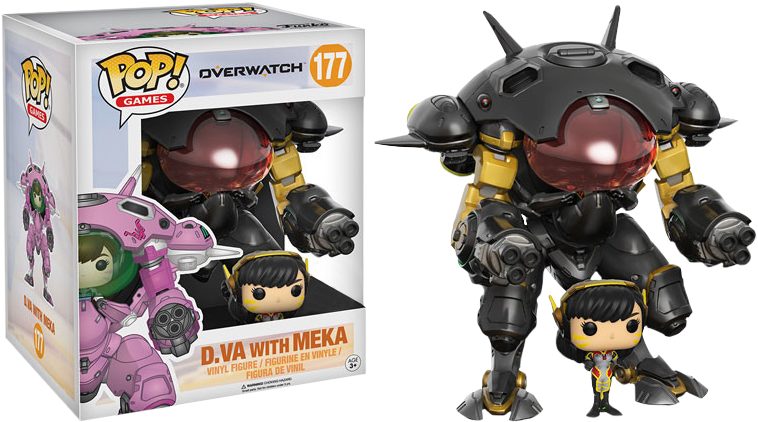 Also 2017 SDCC exclusives are the tokidoki x Overwatch items, which are also now available on the Blizzard Gear store. Blizzard partnered with the Japanese-inspired lifestyle brand to bring adorable new merch items to Overwatch fans. Teased in early July, the items available have now been revealed.
Two different shirts are available—one in men's sizing and one in women's—along with a tote bag, a hat, and a sticker bundle. Prices range from $5 for the stickers to $35 for the hat.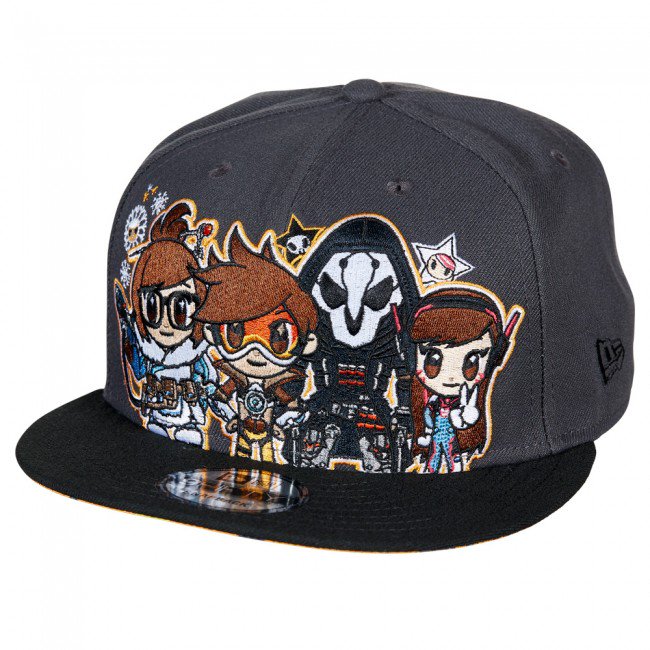 In preparation for Doomfist's July 27 entrance into Overwatch, Blizzard also released a Doomfist shirt and a snazzy New Era Overwatch logo hat. The hat is quite expensive at $40, but the Doomfist shirts only cost $24. All of these items will be available throughout SDCC, which runs until July 23—but it's unclear if they'll be available after.