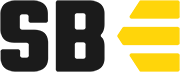 This article is brought to you by StatBanana, the best Overwatch strategy tool.
---
The Overwatch League experienced its first power outage today during the first "home games" at the Dallas Homestand. Multiple sources say that the rolling blackout is due to a regional issue in the Allen, Texas area. For an event with so much at stake, the timing couldn't be worse for the league or the 4,500 fans in attendance at the event. The broadcast resumed 45 minutes after the original outage.
The Dallas Homestand games began today at the Allen Convention Center. The event marked the first time regular season Overwatch League games were played outside of the Blizzard Arena in Burbank, California. The Paris Eternal began playing the London Spitfire at 11am CT. Twelve minutes later, the entire Allen Convention Center went dark.
Backup power was restored minutes later to provide light for fans in attendance. The game client or any of the additional materials still weren't available. According to several sources, the first map between the London Spitfire and the Paris Eternal had finished before the power outage, with the win going to the Spitfire.
While many fans and players started making Sombra jokes and blaming production, information quickly surfaced that the problem wasn't specific to the Allen Convention Center. Multiple sources, including casters and team managers, explained that the power outage affected the entire region near the convention center. The official response from the Dallas Fuel, the team hosting the event, confirms this information.
By the time the power had been out for half an hour, fans occupied themselves with music playing in the arena, and Overwatch League social media teams started making memes. The Paris Eternal tweeted their team's hashtag, #FiatLux, which means "let there be light" in Latin, while the London Spitfire put the blame on their main tank Hong "Gesture" Jae-hee.
After nearly 45 minutes, the Overwatch League updated fans in attendance that the match between the Paris Eternal and the London Spitfire would be resuming. At 11:55pm CT, power returned and the match was continued. A specific cause for the Allen, Texas regional power outage hasn't been identified yet.