The third pack of Fortnite cosmetics exclusive to PlayStation Plus subscribers is now available on the PlayStation Store.
The PlayStation Plus Celebration pack includes the Flappy Glider, Controller Pickaxe, and PlayStation-themed Skydiving Trail. It's completely free for PlayStation Plus members.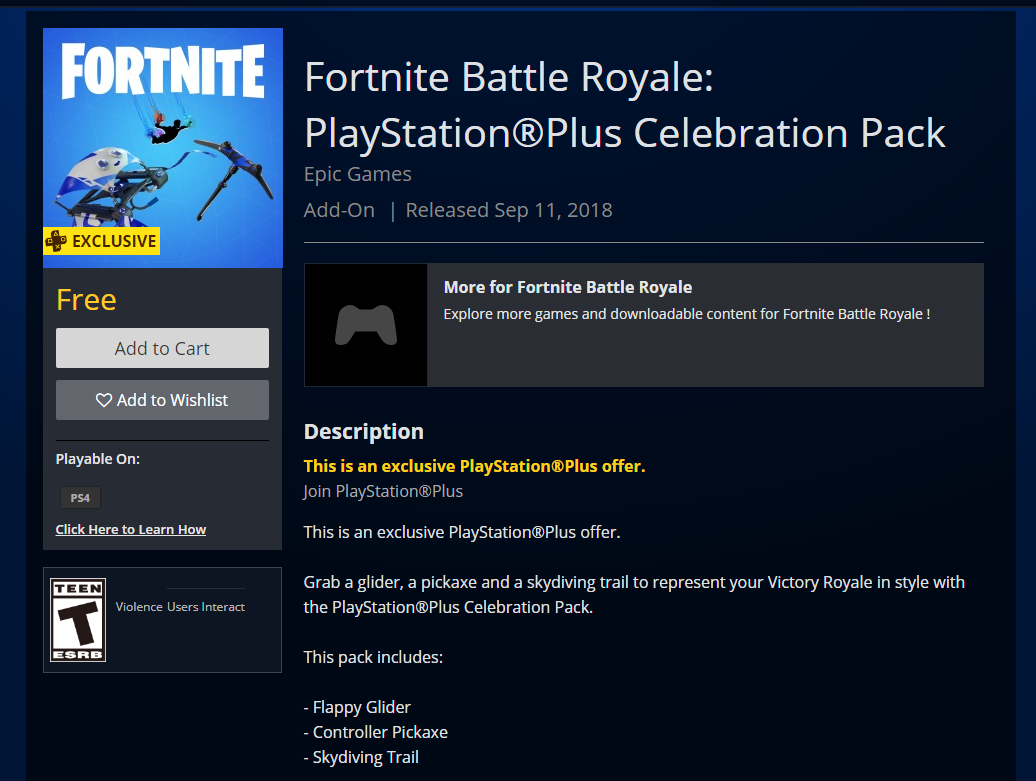 Two previous free DLC packs for PS4 players released earlier in 2018. The first one featured an outfit and a glider, and the second offered an outfit and back bling. This new set is the first time a skydiving trail or a pickaxe has been offered.
If the pattern is to be followed, this cosmetic set will be available for a couple of months before a new set comes out, so grab it now while you can.

Keep in mind, though, that if your Epic Games account is linked to a PlayStation account, you could be locked out of playing Fortnite on a Nintendo Switch.