Over the past month, Blizzard has been releasing videos that unveil a league of former Hearthstone villains who are set to oppose us in the new expansion.
Today, we learned that expansion will be called Rise of Shadows, and it takes place in Dalaran and is coming on April 9. The expansion's solo adventure will release in May.
Although we don't know much about this expansion yet, we know it will be the start of a trilogy for Hearthstone. We also know Rafaam and his comrades Dr. Boom, the Fortune Teller, Hagatha, and Togwaggle have a fiendish plan that the Supreme Archeologist reveals to us through song in the expansion trailer.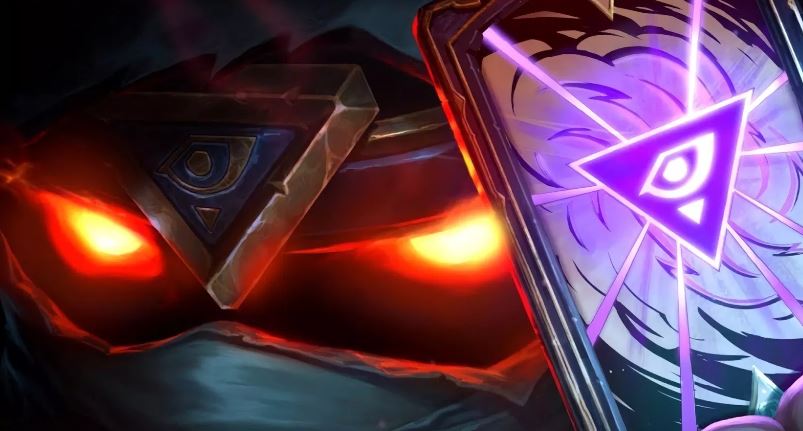 In the trailer, Rafaam also reveals that the first target of their assault will be the floating city of Dalaran. World of Warcraft veterans will recognize Dalaran as the homeland of the magical Kirin' tor. Dalran in Warcraft is a wellspring of magical power and knowledge. We can expect Rise of Shadows to have some heavy magic undertones, something that will come as a nice surprise to Mage, Warlock, and Priest players.
A leaked image was posted online earlier this week by various media outlets showing Rafaam holding a card with Dalaran in its center. The leaked image is part of the newly-released trailer, and it even goes on to show scenes of an assault taking place on Dalaran. The trailer also informs us that the team's final objective will be revealed in the coming months.
We also learned about a number of cards that will be coming to us in Rise of Shadows, including the new Arch-Villain Rafaam. This seven attack eight health minion has a mana cost of seven and has Taunt. The card also has a Battlecry that causes you to replace your hand and deck with Legendary minions.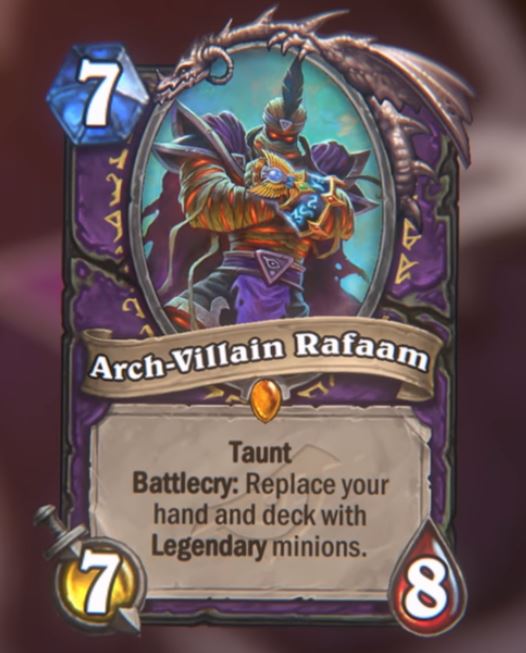 Joining Rafaam will be a host of new cards connected to each one of his villainous companions. The mighty magical city of Dalaran won't go down without a fight, however. A number of cards related to the lore behind Dalaran will also release with the expansion, some of them involving a new keyword "Twinspell."
The trailer brags that this will be one of Hearthstone's darkest expansions yet. Historically, the Mages of Dalaran aren't to be trifled with. Rafaam and his crew better hope they come prepared as the magical defenses of Azeroth rise against them.