If you log-in to Animal Crossing: Pocket Camp soon, you'll be able to earn a free in-game Nintendo Switch.
Nintendo is giving away an in-game Switch with grey Joy-Cons just for logging into the game, but Pocket Camp players can get a chance to earn the red and blue version by purchasing Hopkins' game-themed fortune cookie. Fortune cookies are essentially loot boxes that players have to use Leaf Tickets to acquire. One hundred Leaf Tickets cost $4 bucks. The problem is, there's only a three percent chance players will get the Nintendo Switch.
Related: Nintendo just added fortune cookies to Animal Crossing: Pocket Camp—what are they?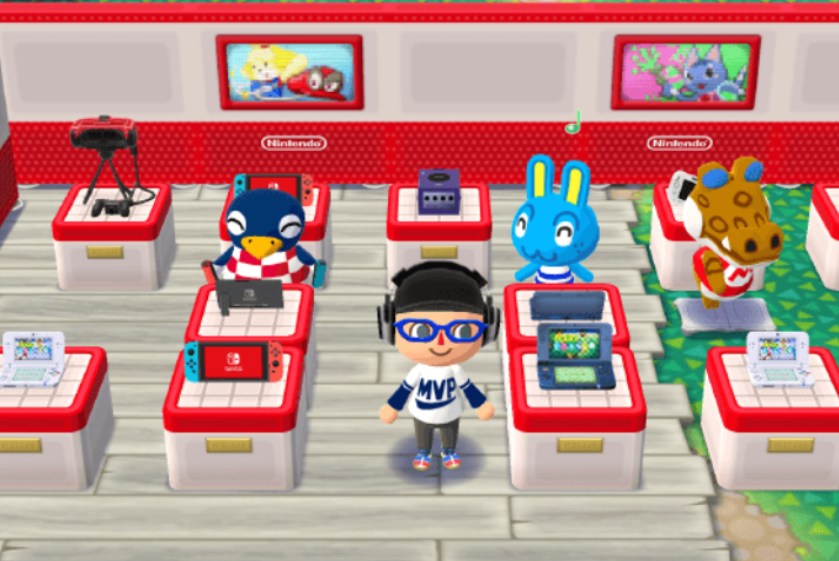 Other items included in the Nintendo-themed fortune cookie are the Wii U, game-exhibit monitor, Wii balance board, New Nintendo 3DS XL, Nintendo GameCube, Virtual Boy, New Nintendo 3DS, game display stand, and game-exhibit screen.
Hopkin's fortune cookies are only available until May 10, according to Nintendo. Character-specific fortune cookies are only available for limited times. Each has one extra special item associated with it—for Hopkins, it's the Nintendo Switch.
Once a player buys a fortune cookie from the fortune cookie stand, it'll be immediately open and the prize revealed. Fortune cookies that are unlocked elsewhere in-game can be found in the "Items" menu in Pocket Camp's bottom left-hand corner. Under the "More" tab is where players will find the fortune cookie icon.
Some Animal Crossing fans think that the Nintendo Switch in Pocket Camp is foreshadowing the announcement of Animal Crossing on the Nintendo console. But this, of course, is just speculation. Nintendo has yet to make a peep about Animal Crossing on the Switch.