Nicholas "NICKMERCS" Kolcheff and Timothy "TimTheTatman" Betar are teaming up for a mysterious collaboration with the UFC on July 1, and their fans are already trying to figure out exactly what it might be—a digital 1v1, a proper UFC bout, and co-streamed events are all on the cards.
NICKMERCS dropped the news on June 10, saying: "Got something BIG cookin' up for y'all tho!! UFC, Fatty & Las Vegas… gonna be wild. Never been anything like this before!
"More deets real soon, see ya in there," he added on Twitter.
The specific details haven't been revealed yet. One fan pointed out it could be anything from a deadlift competition to a hot dog eating contest. They might also duke it out 1v1 in EA SPORTS UFC 4, which would fit their streaming careers.
It also falls during the 10th Annual UFC International Fight Week, which runs from June 27 to July 3 in Las Vegas and ends with UFC 276. So, there's also a chance they might be simulcasting the event on their streams.
Related: Sykkuno admits he'd like to join OTK, OTV, or 100 Thieves
However, some fans are convinced the two streamers might lock horns inside the octagon themselves. If that's the case, it would be the first mixed-martial arts streamer fight ever, and NICKMERCS and TimTheTatman's fans are all for it.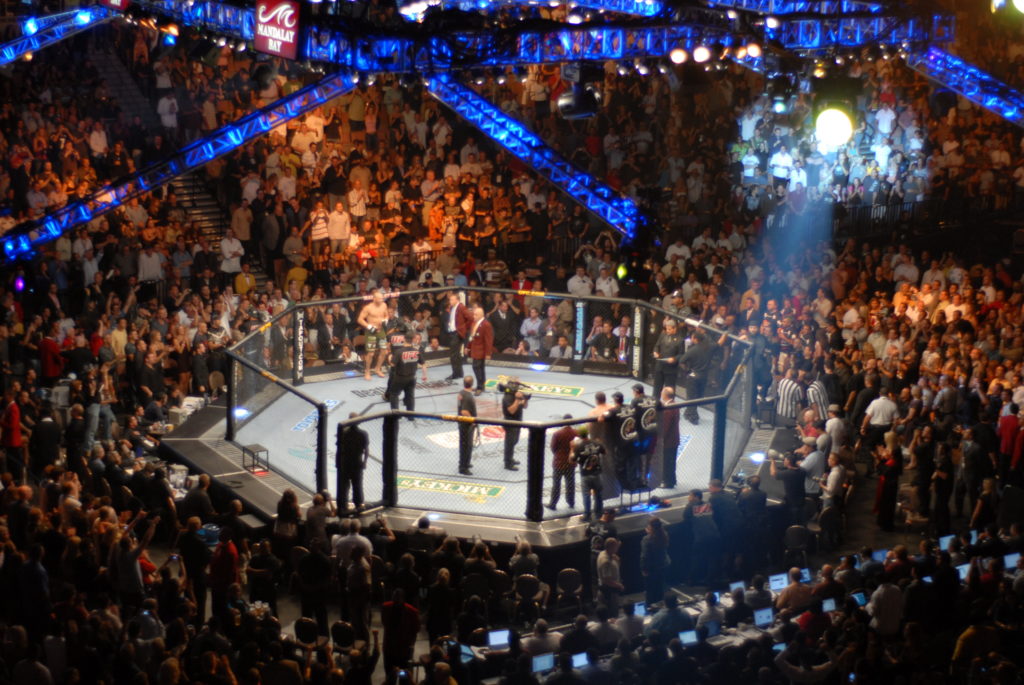 Of course, it's all speculation until something has been confirmed, but that hasn't stopped people from voting in polls to pick a potential winner. As it stands, 59 percent believe NICKMERCS will reign supreme.
Either way, we'll find out more in coming weeks from the Twitch and YouTube stars. And if it does end up being a mixed-martial-arts showdown, it'll be a fight for the ages.