The second Mythic Championship in London is only a week away as MagicFest hits New York and Tokyo this weekend, showcasing top pro players in the Legacy and Modern formats. Previously known as Grand Prix weekends, Wizards of the Coast combined a game-con type atmosphere for fans with the pro-tour and Mythic Championship Qualifiers, renaming it MagicFest.

With the newest expansion to Magic: The Gathering, War of the Spark, premiering at the London Mythic Championship, the decks played this weekend might be seeing significant changes in the near future.  

Pro-Tour MagicFest Niagara Falls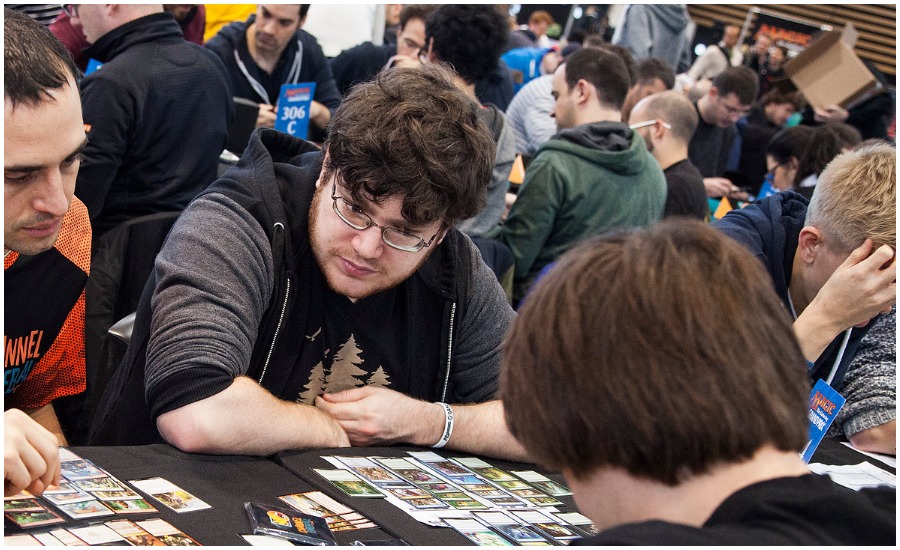 Legacy in MTG formats is one of the most interesting to watch and play. Players are allowed to use cards from every Magic: The Gathering set and expansion—except for ones that are banned. Additional cards allowed in Legacy are Sewers of Estark, Windseeker Centaur, and Nalathni Dragon.

The Mythic Championship Qualifier begins on Friday, April 19. The winner of the Legacy MTQ will earn an invitation to the Mythic Championship being held in Barcelona. The Grand Prix legacy tournament will be held on Saturday.

MagicFest in Niagara Falls starts on Friday, April 19 and runs through Sunday. There's no door charge for fans to enter MagicFest. In addition, there will be tournaments featuring formats like Modern, Sealed, and Draft, along with MTG artists showcasing their works and signing cards.

Pro-Tour MagicFest Yokohama

Modern consists of cards in any core-sets and expansions from the eighth edition to now. Like Legacy, there's a multitude of cards leading to some very interesting decks.

The Modern MCQ will begin on Friday in Yokohama, with the winner earning an invitation to the Barcelona Mythic Championship.

The 2019 schedule for all MagicFest tournaments and locations is available on the Wizards of the Coast Magic: The Gathering website.