The insanity of Modern Constructed continued throughout day two of the Magic: The Gathering Mythic Championship II with 302 players seeking the top eight spots for the playoffs on day three.

Today wasn't without controversy, though. Fernando David Gonzalez landed a second draw in a match due to miscommunication from his opponent in the War of the Spark Limited draft. A poor call was also made by a judge on the floor, resulting in a reversal of moves and almost a draw between Yuuya Watanabe and Andrew Watts.

Disqualification round 15 Modern Constructed

Judges noticed several markings on Watanabe's card sleeves during his match in round 15. Based on the similarities in markings and the cards they were on, officials ruled that it wasn't a random occurrence. Watanabe, who was a sure shot for the top eight, has been disqualified.

Day two Modern Constructed
Modern Constructed, however, ran smoothly considering all the shenanigans taking place from the player's decks. With only two rounds left in the afternoon, nine players were sitting at 11-3. Going into the final round of Modern Constructed at the Mythic Championship II in London, several players found themselves locked into the top eight.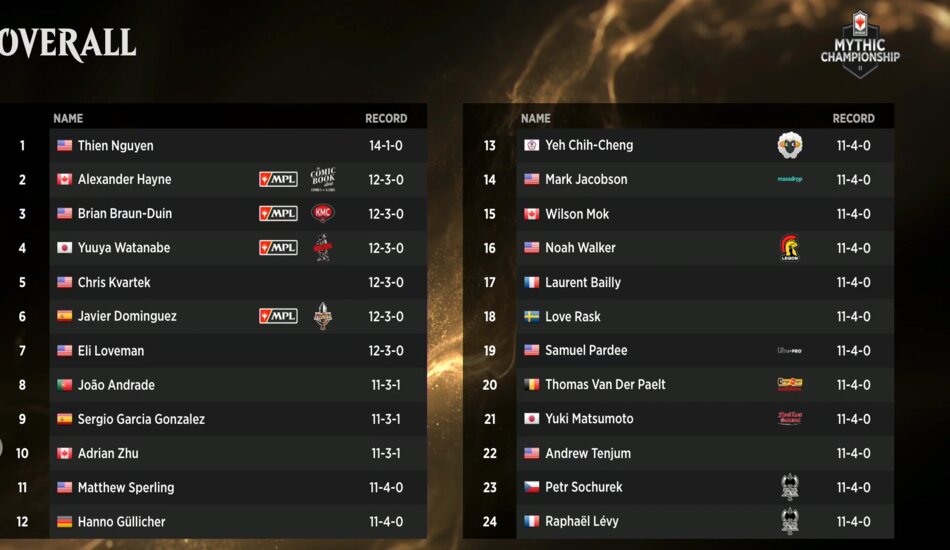 Round 16 featured Eli Loveman (Humans) vs. João Andrade (Hardened Scales) and Sergio Garcia Gonzalez vs. Adrian Zhu. Loveman and Zhu both walked away victorious. Tron was thought to be the favored deck, but Humans showed its versatility and strength, especially in the final rounds of the day.

But Thien Nguyen is the name of the day, finishing in the top spot heading into the playoffs tomorrow. Right behind him are MPL players—Alexander Hayne, Brian Braun-Duin (BBD), and Javier Dominguez.

Top eight going to playoffs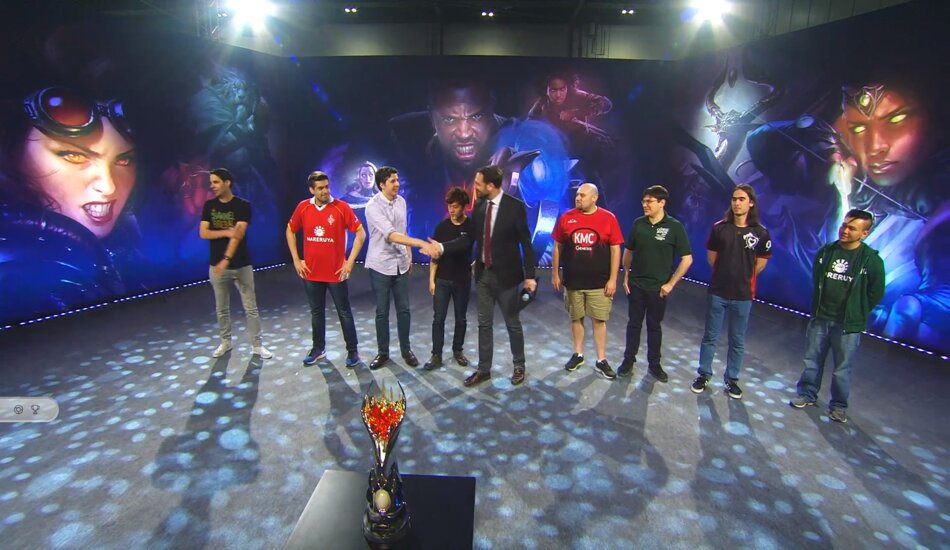 Due to the disqualification of Watanabe, the top eight included an MTG player who scored 36 points. The top eight also has two Tron and three Human decks.
Thein Nguyen: 39 points
Eli Loveman: 39 points
Alexander Hane: 37 points
Brian Braun-Duin: 37 points
Adrian Zuh:  37 points
Chris Kvartek: 37 points
Javier Dominguez: 37 points
Matthew Sperling: 36 points
Mythic Championship II top 16 team standings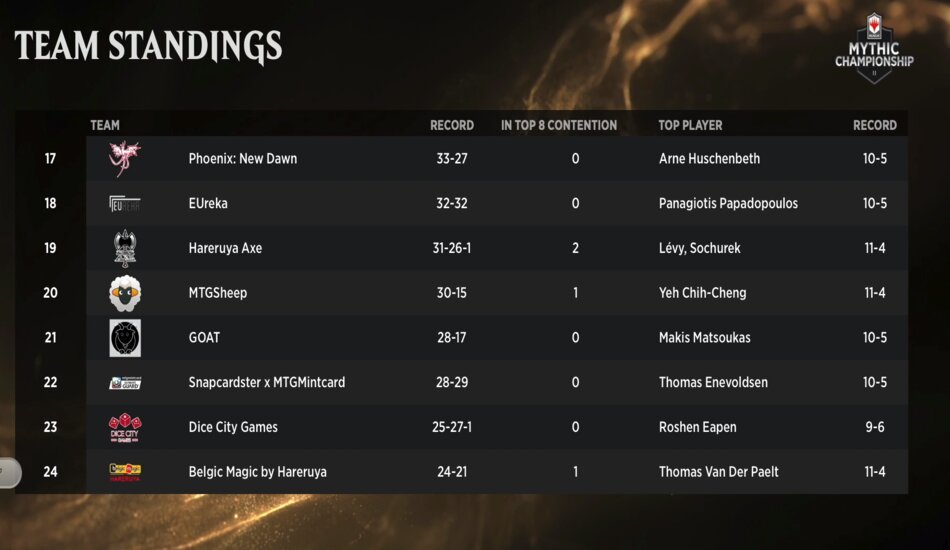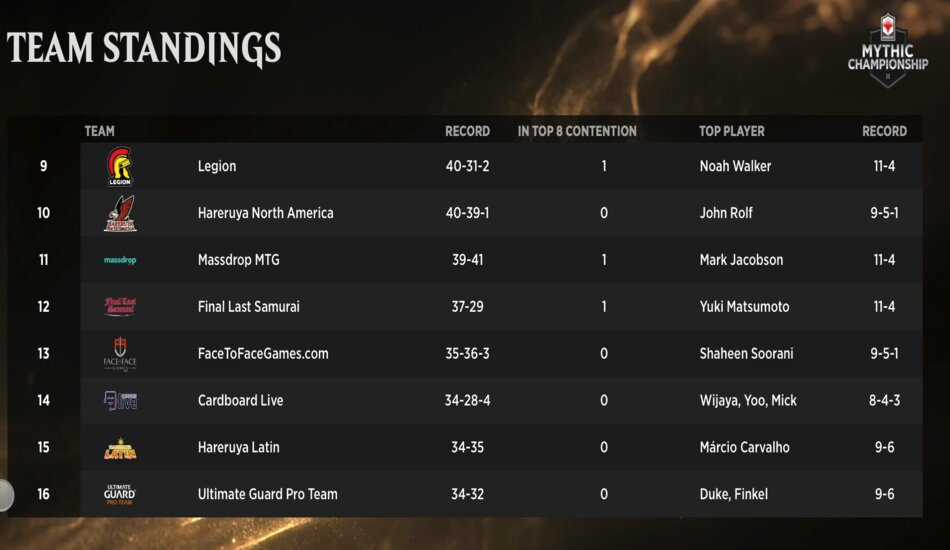 Day three of the Magic: The Gathering Mythic Championship II will feature the top eight players facing off in the Modern Constructed playoffs.