After the first couple days at the 2018 Mid-Season Invitational, it looked like Team Liquid were struggling mightily.
Liquid were win-less, their support had just subbed himself out of the lineup, and the expressions on their faces were uniformly dour. Even when they finally picked up a win against RNG, we thought they were too far behind. But after beating Fnatic in the last match on Monday, they're improbably just a game behind the EU LCS side for fourth place and a spot in the semifinals.
Which of the two LCS teams is primed to make it to the semifinals? Or could something big happen to muck up the entire standings?
Liquid have to win out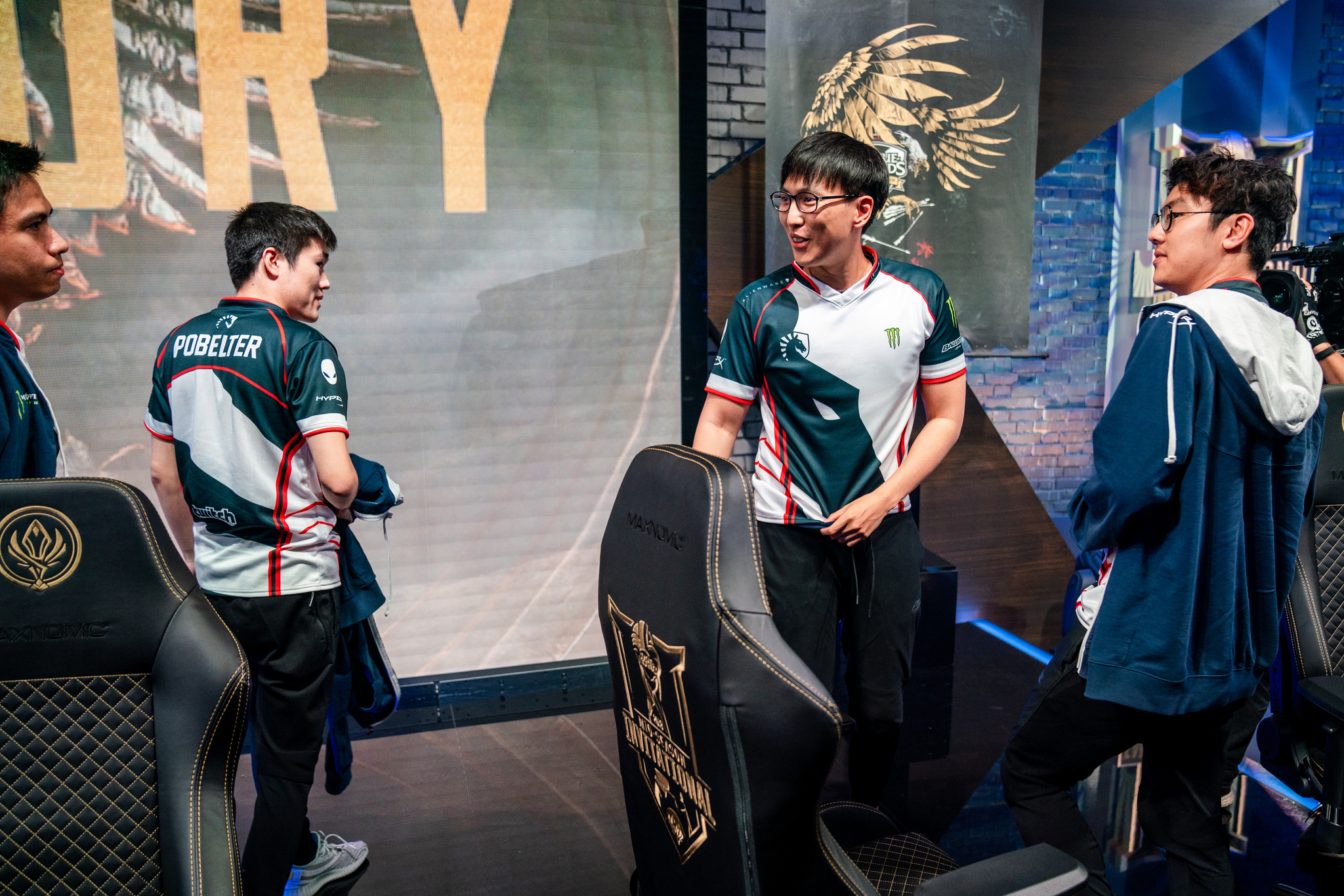 Team Liquid's task is simple: they have to win both games tomorrow to have a chance. They also need Fnatic to lose one, but they would be unwise to think about that at all. Focusing on the task at hand is the only way they'll have a shot.
Even yesterday, it looked like that task might be impossible. Flash Wolves were absolutely dominant through three days, taking down all comers and leaving no doubt. But just like in 2016, the team has struggled as other have adapted, and they went 0-2 on Monday.
Of course Fnatic was one of those teams that took down the LMS squad. But the victory Liquid will want to copy actually was RNG's. That's because Royal took a more conventional team comp with a tank top, something Liquid's top laner Jeong "Impact" Yeon-yeong can replicate.
Royal got the win by winning a big fight in the bot lane river. Flash Wolves love to throw three, four, even five members at a big bot lane play, and Royal were able to answer with aplomb. If Liquid can do the same, they'll have a chance. Of course, they'll have to turn around and take down Royal themselves to make it to the semifinals.
Liquid have a lot of ground to make up tomorrow. Even if they fail, it would be good for their confidence just to play well and prove that NA LCS teams can show up at big international tournaments.
Fnatic: Jekyll or Hyde?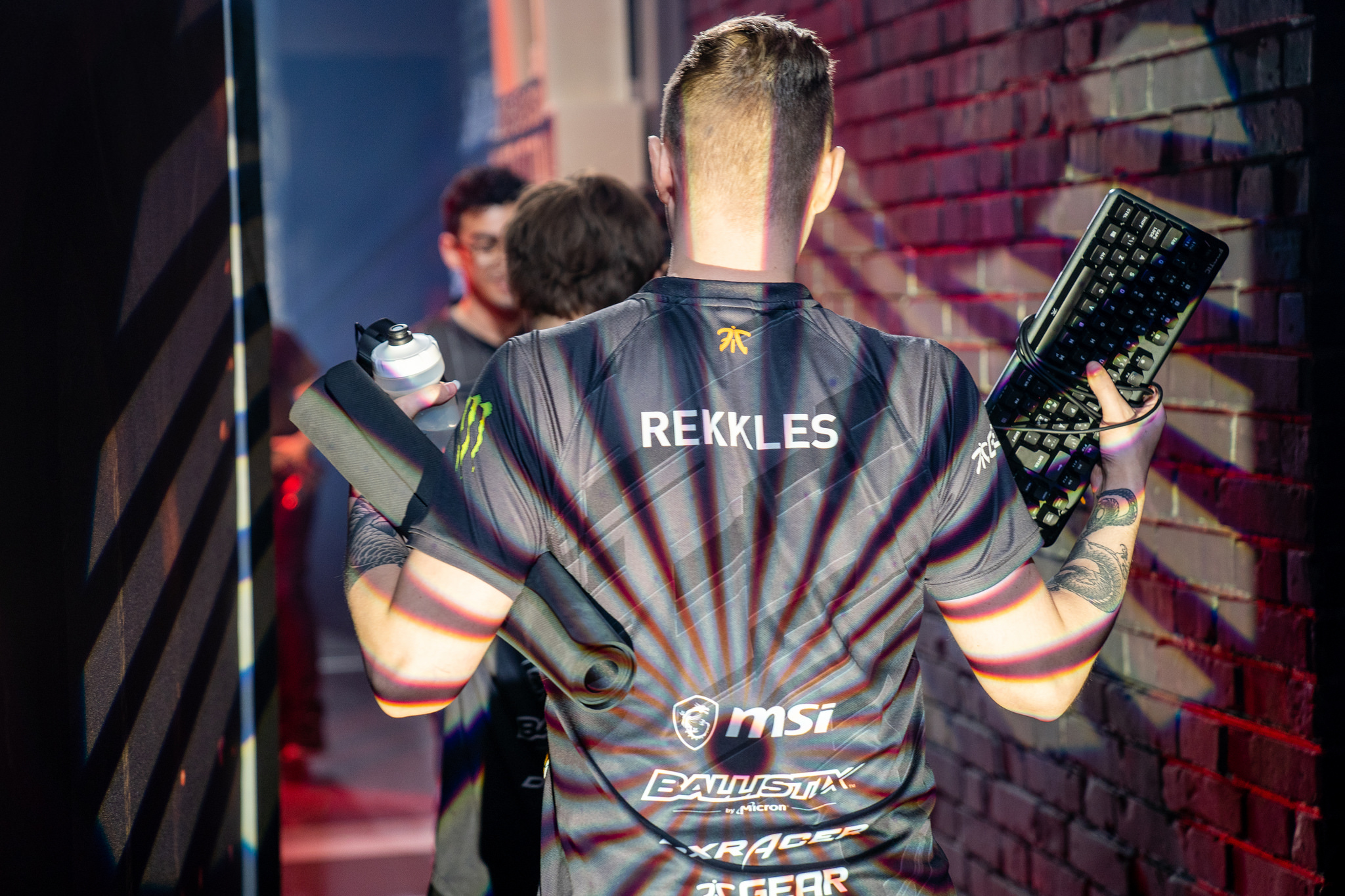 Every team at this tournament has been inconsistent, which is why first through fifth places are all in play tomorrow. But perhaps nobody's seen as big of swings as Fnatic. If they win two games, they're in.
It comes down to the mid lane and jungle for Fnatic. Star ADC Martin "Rekkles" Larsson is simply not playing like himself, and his tepid performance on Sivir in the loss against Liquid was the sign of a man who's lacking confidence. That means that jungler Mads "Broxah" Brock-Pedersen and mid laner Rasmus "Caps" Winther will have to carry the load again.
They're certainly capable. In Fnatic's best game this tournament, those two took it to KINGZONE and defeated the LCK team almost by themselves. They'll have to put on a repeat performance against KINGZONE tomorrow. Do that, and they'll finish with an easier match against EVOS to secure their spot in the semifinals.
What about the rest?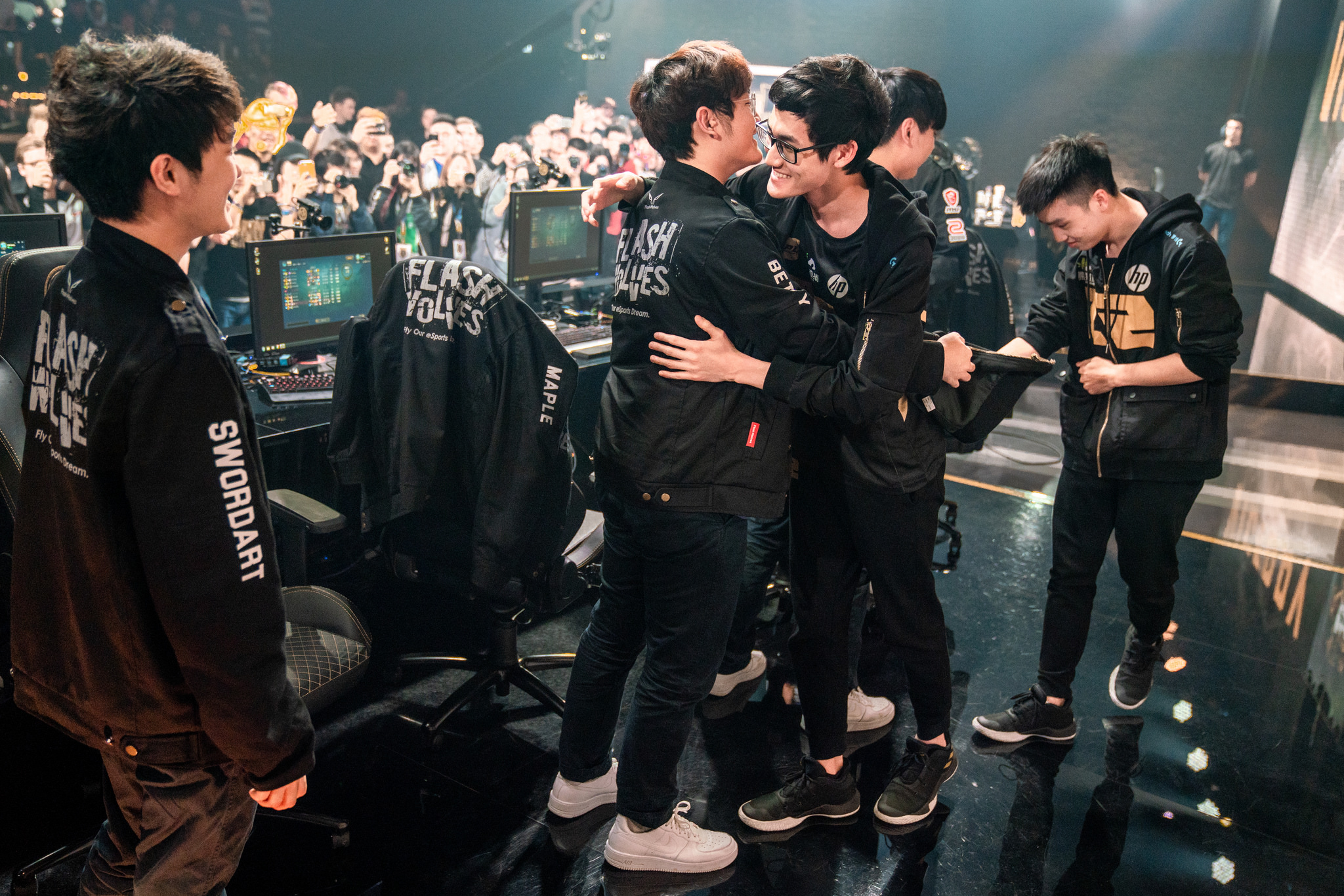 As for the rest of the table, nobody wants to play red-hot RNG right now. They peaked at the right time in the LPL playoffs and have managed to do the same here. Here's a hint for Liquid tomorrow in that match against RNG and their ADC Jian "Uzi" Zi-hao: BAN KAI'SA.
After going 0-2 today, Flash Wolves need to put on their game faces to maintain their hold on first place, with both RNG and KINGZONE right behind them. Teams are figuring out that Maple can't win things on his own and by matching Flash Wolves' bot lane aggression, they can win.
Finally, KINGZONE have not put together the dominant group stage we expected coming out of the LCK. Their loss today against Royal was concerning. Top laner Kim "Khan" Dong-ha got a ton of priority on Camille, a comfort pick. But he never really had real map control, and in teamfights, Uzi just dominated with that Kai'Sa.
KINGZONE were the favorites heading into the event, but now they are in a dogfight with Flash Wolves and RNG, having lost to both. We're used to Korean teams hitting another level once the knockout rounds start—do KINGZONE have the goods to pull off that trick again?