When the NA LCS playoffs began earlier this month, just about all the usual suspects were in attendance. But one team stood out for their absence.
After dominating the 2016 NA LCS regular season, Immortals easily made it to the playoffs in both the Spring and Summer splits.
This year though, Immortals failed to even make the playoffs. Fielding almost a completely different roster, this year's iteration dealt with problems earlier rosters never had to worry about. Filled with highs and lows, Immortals performance in the 2017 spring split was a learning experience—but one the players sorely needed.
The Rebuild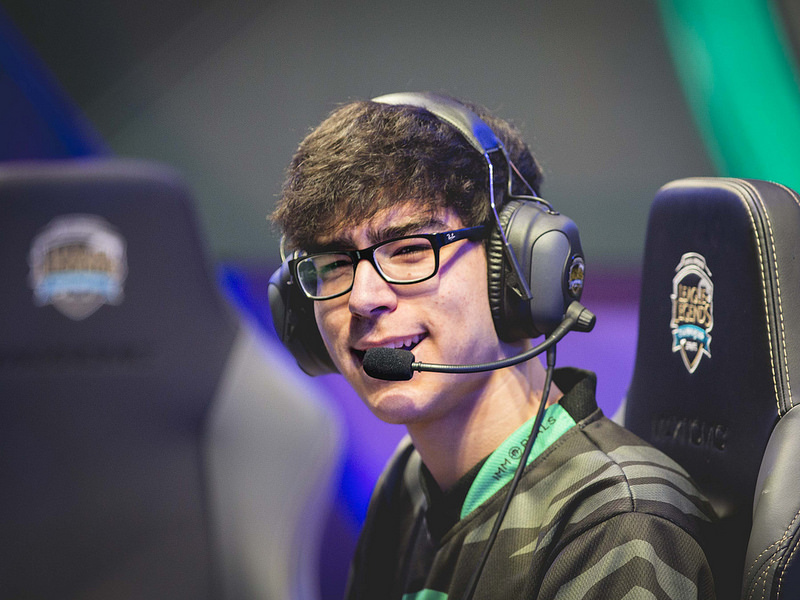 The end of 2016 was full of uncertainty for Immortals. After the team failed to make the finals of the previous two splits, the team suffered a mini exodus. Kim "Reignover" Yeu-jin, Adrian "Adrian" Ma and Jason "WildTurtle" Tran found more lucrative opportunities elsewhere. And Heo "Huni" Seung-hoon, Immortals' star top laner, was offered the chance of lifetime to play for three-time world champions SK Telecom T1. There was no way Huni could let that chance fly by, and there was no way Immortals could in good conscience deprive the young top laner of such an opportunity.
Immortals mid laner Eugene "Pobelter" Park was the only player to remain with the organization heading into 2017.
Without a full team, Immortals was on the clock to rebuild the roster. Noah Winston, the Immortals CEO, quickly started to assemble the pieces that would become the organization's new NA LCS team.
First came Joshua "Dardoch" Hartnett. Left teamless after his departure from Team Liquid, Immortals were quick to snatch the young jungler who made waves last season with his carry oriented playstyle.
Next were Lee "Flame" Ho-jong and Cody Sun.
The acquisition of Flame, a legendary player, garnered a ton of excitement from the West. Fans were excited to see the originator of the popularized term, "flame horizon" play in their region.  
Unlike the other two, Cody Sun had garnered little notoriety within the competitive scene. For Immortals, who wanted to add "young blood" onto the team, there was no better option than Cody Sun, who at the time was the best AD carry in the NA CS. And with star players like Flame and Dardoch in the lineup, Sun wasn't expected to be the team's ace, meaning that his LCS inexperience should not have been too much of a problem.
Finally, the last piece of the Immortals puzzle was Kim "Olleh" Joo-sung. A veteran Korean support who's played in multiple regions, Olleh's game knowledge and ability to speak some English gave Immortals enough confidence to pick him up.
With the cast finally assembled, Immortals was ready to head into the 2017 season. Brimming with talent, both the fans and the organization itself knew that this new roster could find success.
Unfortunately for Immortals though, success wouldn't come easy.
Growing Pains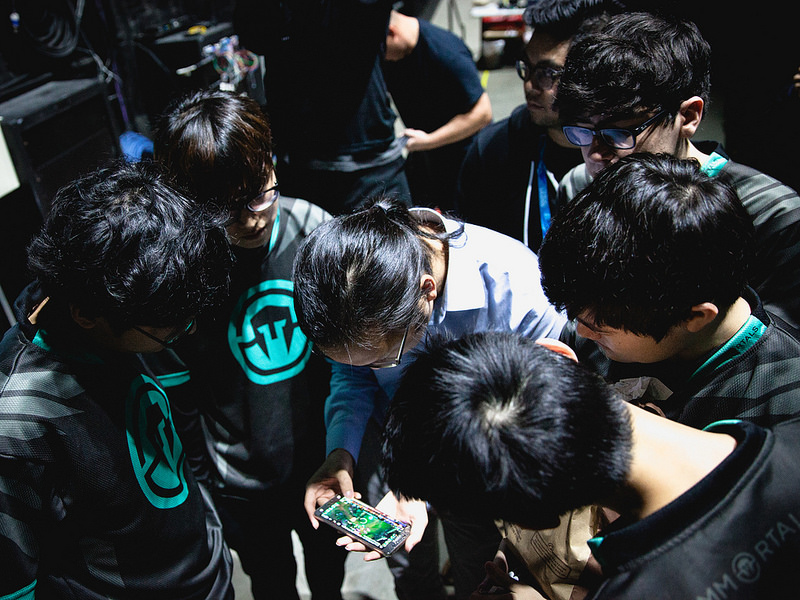 Uncoordinated teamfights. Overextending in the enemy's jungle. Engages made by one player not followed by the others. This was all typical for the first half of Immortal's season. The language barrier between Flame and Olleh and the rest of the team caused major problems. The team could not initiate on a play, or do anything on the rift that required an iota of coordination.
A recurring theme in Immortals' play this season was Flame's doing teleport flanks without his team following. Flame, misunderstanding his team's calls would initiate on a play that the rest of Immortals had no way of joining, inevitably causing the top laner's death and a possible momentum swing in favor of the other team.
Although Flame's problems were the easiest to notice due to the flashy nature of a teleport, the rest of Immortals were guilty of similar offenses. The bot lane had blatant communication issues, which came to the detriment of the duo's laning phase. But these communication issues weren't the only things causing the duo strife. Cody Sun's inexperience in combination with Olleh's narrow champion pool became a weakness the rest of the league could abuse.
Pobelter, Immortals' rock of a mid laner in 2016, had some of his worst performances in the first half of the 2017 spring split, falling behind in CS and pressure in almost every game.
Immortals' only saving grace was their young star jungler. Almost every series Immortals won in the first six weeks of play was the result of Dardoch hard carrying the rest of his team. Dardoch, usually on a damage dealing jungler like Lee Sin or Kha'Zix, would find an early lead, either by three buffing his opponent or just a classic early kill, and would snowball this lead into a win for his team. Immortals lived or died on Dardoch's ability to carry.
For Immortals, their wake-up call came on week six. Losing to both Team Liquid and Team EnVyUs, the bottom two teams in the league, Immortals hit their lowest point in the split. They lacked direction and the players were on totally different wavelengths in-game.
But when you're at your lowest point, there's only one way to go
Coming Together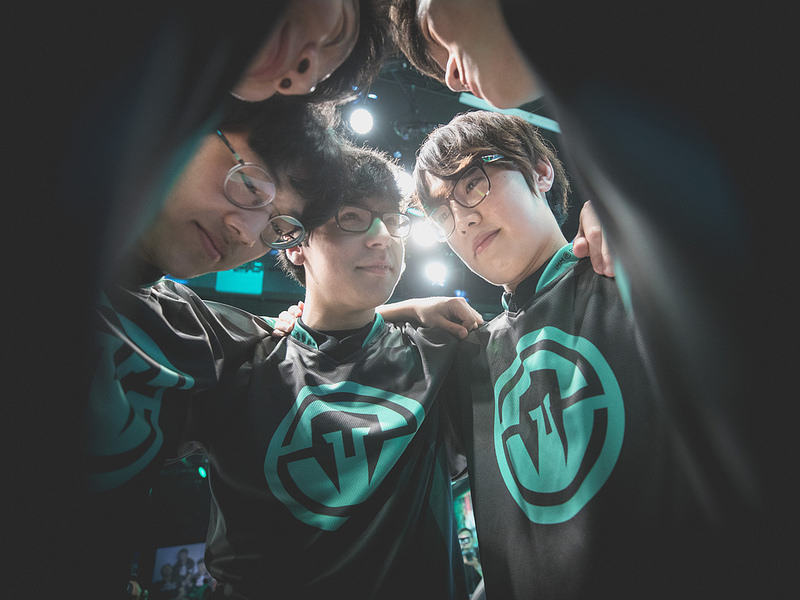 Something changed in week seven. Immortals' team fighting skill drastically improved. Dardoch looked in sync with his solo laners, resulting in more successful ganks. Immortals started to play more like one solid unit, rather than five individuals.
The team's communication seemed to be much better too. Flame and Olleh were finally on the same page as the rest of the team. And as the weeks progressed, Immortals progressed even further. Cody Sun became more acclimated to on-stage play, and Olleh was able to broaden his champion pool, playing more meta supports.
When Slingshot Esports asked about this improvement, both Flame and Dardoch attributed their new-found success to Immortals' ability to finally translate their play from scrims to stage play. Many teams in the NA LCS struggle to play the same way on stage as they do in scrims, where thousands are watching your every click and there are actual consequences for losing. Even the best teams fall victim to on stage pressure. There's a reason TSM's motto before matches used to be "it's just a scrim."
But through sheer force of will, Immortals overcame this hurdle, even if it it was too late. Immortals had fallen too far in the standings, and with the final tiebreakers not leaning in their favor, Immortals ended the spring split in seventh, one win away from playoffs.
Looking Ahead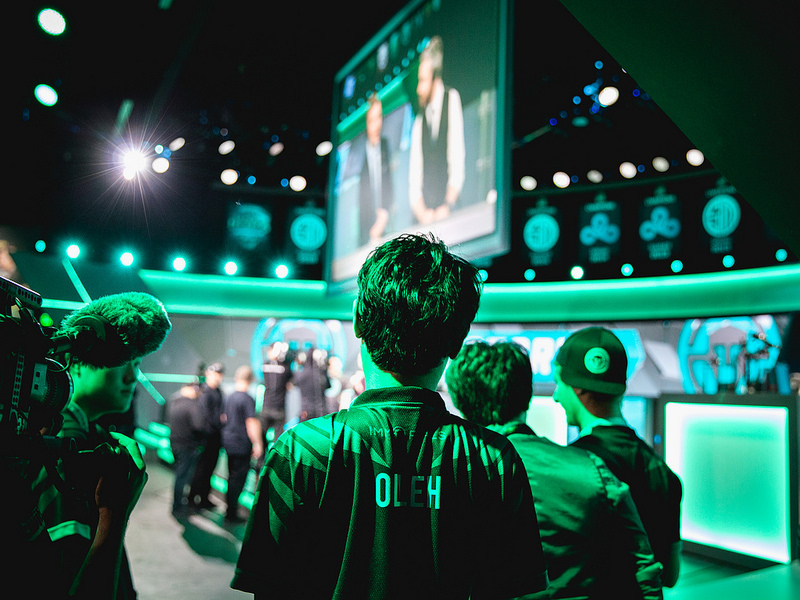 Although they missed playoffs, all is not lost. Immortals have found their on-stage team cohesion, and can now focus on getting each player to their own skill ceiling. With the amount of raw talent on this roster, Immortals have the potential to be a top-four NA LCS squad. And unless an incredible free agent pops onto their lap, Immortals as an organization will keep the current roster.
This upcoming Summer Split will be the true test for these players. With their inaugural split out of the way, Immortals now have no more reasons to excuse their poor play. Can Immortals be a top team, or is it still just hype? Come June, we'll find out.