EVOS Esports fought their way into the group stage of the 2018 Mid-Season Invitational with the hopes of repeating Vietnam's performance at MSI last year and pulling off surprise wins. Although they captured a win against Team Liquid on day one, Saturday wasn't as kind to them.
EVOS played arguably the two strongest teams heading into the tournament in Royal Never Give Up and KINGZONE DragonX. Their match against RNG was forgettable, but they put up quite a fight against KINGZONE and forced the Korean team to play at a high level in order to get the win.
Even though they lost both games on day two, there are still positives for EVOS in how they played their matches and their resilience. There are also aspects of their style of play that they need to fix in order to replicate, or supersede, what Gigabyte Marines accomplished last year.
Aggression is good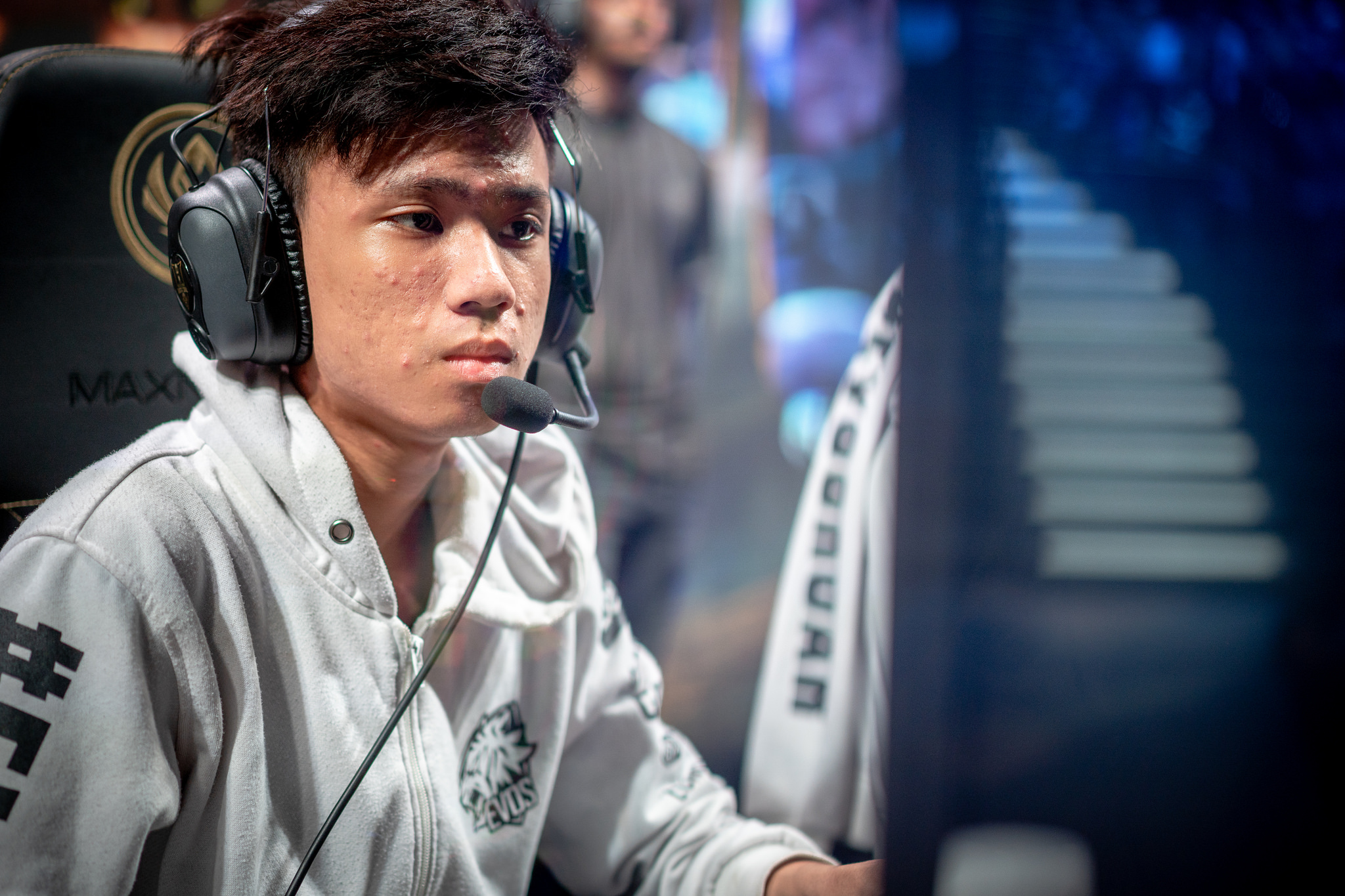 EVOS are becoming known for their aggressive play and it's a staple strategy for the team. Whether it's jungle invades, engages, or during the normal lane phase, EVOS have a tendency to aggress onto their opponents and force them into uncomfortable situations.
They put this aggression to good use in their games yesterday and the match against KINGZONE today, but failed to do so against RNG. Jungler Nguyễn "YiJin" Lê Hải Đăng and support Lê "RonOP" Thiên Hàn are the main facilitators for EVOS' aggression, and they led the charge for their team. YiJin's powerful performance in the knockout round against BAU SuperMassive Esports put him on the community's radar.
Not only do these two teammates play aggressively, but the team's coordinated aggression means that they always have backup when going in. Jungle invades are usually timed when the appropriate lanes are pushing, so if YiJin is in trouble, his laners can bail him out. RonOP, on the other hand, roams the map looking for any way he can gain an advantage for his team.
One of the main reasons why EVOS got dominated by RNG was because they weren't aggressive at the right moments and RonOP was in lane. Instead, RNG were aggressive and punished EVOS for their mistakes. This led to a commanding lead by RNG and left little room for EVOS to find a way back into the game.
Against KINGZONE, EVOS were much better about applying their aggression and it put KINGZONE on their back foot multiple times throughout the match. The LCK champions didn't look comfortable playing against EVOS and this led to kills being secured by the team from Vietnam. The gold lead rocked back and forth in the early game until EVOS stepped too far and got punished.
Overaggression is bad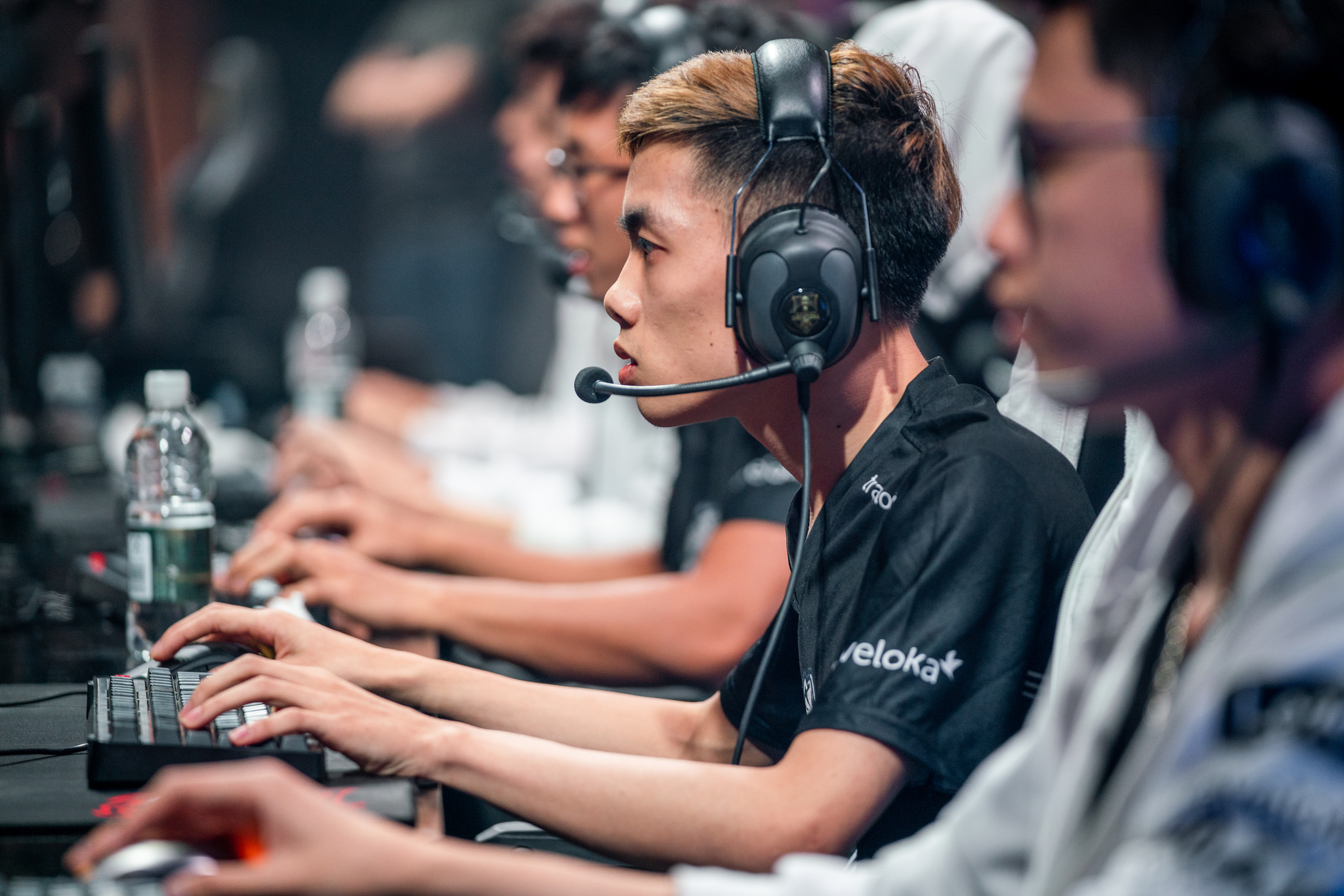 EVOS were neck and neck with KINGZONE until they got greedy and pushed too far into KINGZONE's base. They ended up getting collapsed on and the team was almost aced, with only YiJin surviving. This overaggression allowed KINGZONE to take a solid foothold in the game and gain the lead.
EVOS were also punished when they didn't set up their invades properly. Occasionally, EVOS players will walk into the enemy's jungle, but they don't time it so that they have backup in case they get into trouble. Instead, they walk in alone, get caught out, and die. This leads to a decrease in tempo for the team and gives their opponent kills.
EVOS will need to learn to temper their aggression or, at the very least, be aggressive at the right times. Their style of play has given them some success so far, but it has only resulted in one win over North America.
Their next match against Fnatic presents the opportunity to get in a better place to qualify for the playoffs. Fnatic are one of the teams right above them, and they seem to be a big competitor for the fourth and final playoff spot. The Europeans looked great after beating both KINGZONE and Team Liquid on day two, so they're riding a pretty big high. EVOS will need to beat Fnatic if they have any hope of qualifying for the next round.
EVOS will take on the European champions at 5am CT tomorrow and will later have a rematch against Flash Wolves at approximately 8am CT.