This article is brought to you by Gamer Sensei. Learn from the best. Check out Gamer Sensei for your own personal League of Legends coach!

Some champions in League of Legends are just flat-out stronger than others.
For the marksmen and markswomen of League, or the ADCs, there are several types of champions to play. There are attack-speed-focused hyper carries like Jinx and Tristana, and then there are the face-melting high early damage carries like Draven and Jhin. Fortunately, the current ADC meta allows players to choose whichever one suits their tastes because they're all mostly viable right now.
This list of top-tier champions can be affected depending on a number of things. Sometimes the meta shifts for no apparent reason other than players' tastes, but usually there's some kind of balance change behind it. It can be difficult to keep up on the flavor-of-the-month champs, so let us do that for you.
Here are our top five ADC for League's Patch 11.9.
Kai'Sa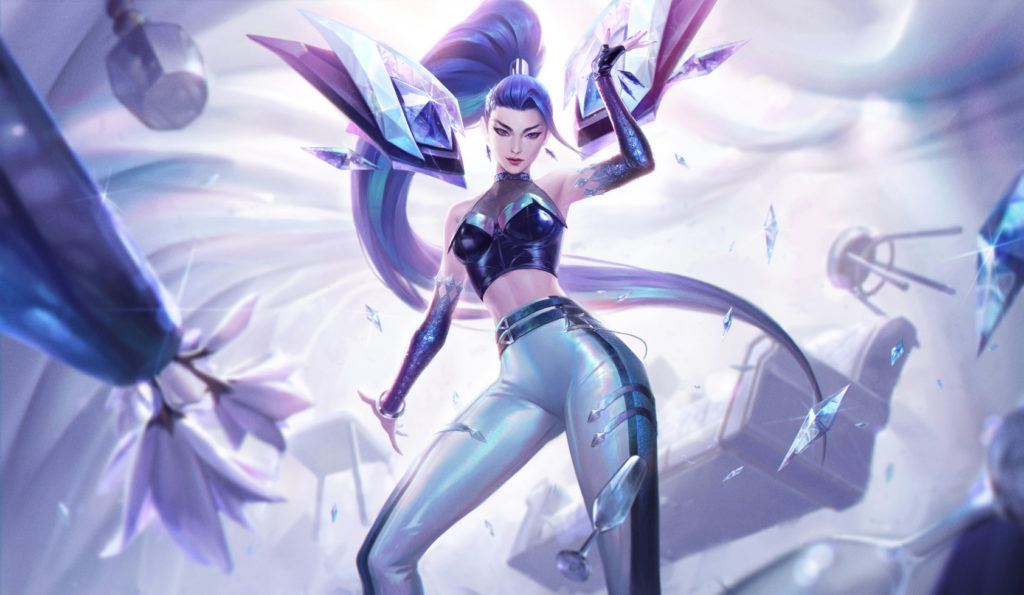 Pros
Mixed damage
Invisibility
Late-game beast
Cons
Low range
Hard to come back if behind
Kai'Sa has come back into the meta following the recent itemization rework. She benefits a lot from the new items, especially Guinsoo's Rageblade, which converts critical chance into additional on-hit damage.
Kai'Sa can build AP, AD, or attack speed and remain effective as long as she builds them in the correct scenarios. For instance, flat AP is best used for reliable burst damage, but full AD and crit is used for high-risk, high-reward bursting due to relying on crits. The attack speed and attack speed hybrid builds work best against teams with tons of tanks. They put out the most consistent and reliable DPS due to her true damage passive.
Item build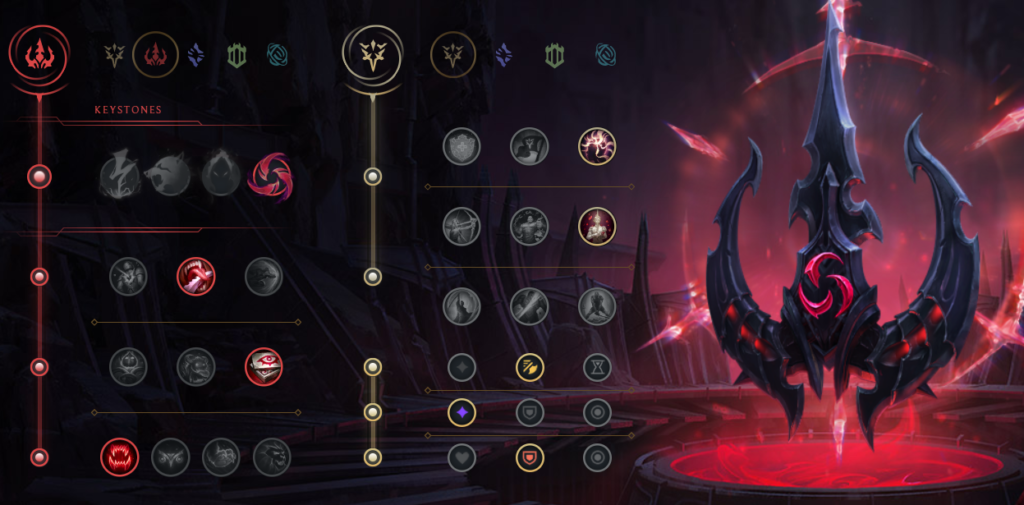 While there are plenty of viable keystones for Kai'Sa, the most efficient one to help you have a great early game is Hail of Blades from the Domination tree. It allows you to do quick trades with the opposing bottom lane without exposing yourself too much. Taste of Blood alongside Ravenous Hunter will help you out with additional sustain both in and out of the laning phase. Eyeball Collection is taken out of the second row since it's the easiest to stack to get additional AD.
The secondary tree is Precision for Presence of Mind and Legend: Bloodline. Both these runes aim to fix two of your core weaknesses, mana, and lifesteal which you won't be getting from itemization.
Ability priority
Kai'Sa's skill priority is: R>Q>E>W. You want to max Q as soon as possible to be able to farm waves efficiently and poke enemies when needed. You want to max E second to get a reduced cooldown on your attack speed steroid alongside the invisibility when upgraded, allowing you to be slippery in teamfights. The damage per level from W isn't as high and impactful as the other two abilities, so you max it last.
Game plan
Your general goal as Kai'sa is to reach your power spike and then assist your teammates in taking objectives. Your power spike occurs when you get enough AD, AP or attack speed to upgrade your abilities, granting you additional damage or utility.
During the laning phase, you need to focus on forcing good trades for you and your teammate. Use Hail of Blades on cooldown to get efficient trades, while also making sure to activate Taste of Blood on cooldown to help you have a better laning phase.
Once you get out of your laning phase with your Guinsoo's Rageblade, keep up with the farm and make sure to stick around with your team for the neutral objective. They'll be the key to your victory once you use the Rift Heralds for early gold leads or the Baron to siege the enemy. As the game goes by and you get stronger, remember to stick around with your team so that you don't get picked up by enemy split-pushers and killed before your team can help you.
Tristana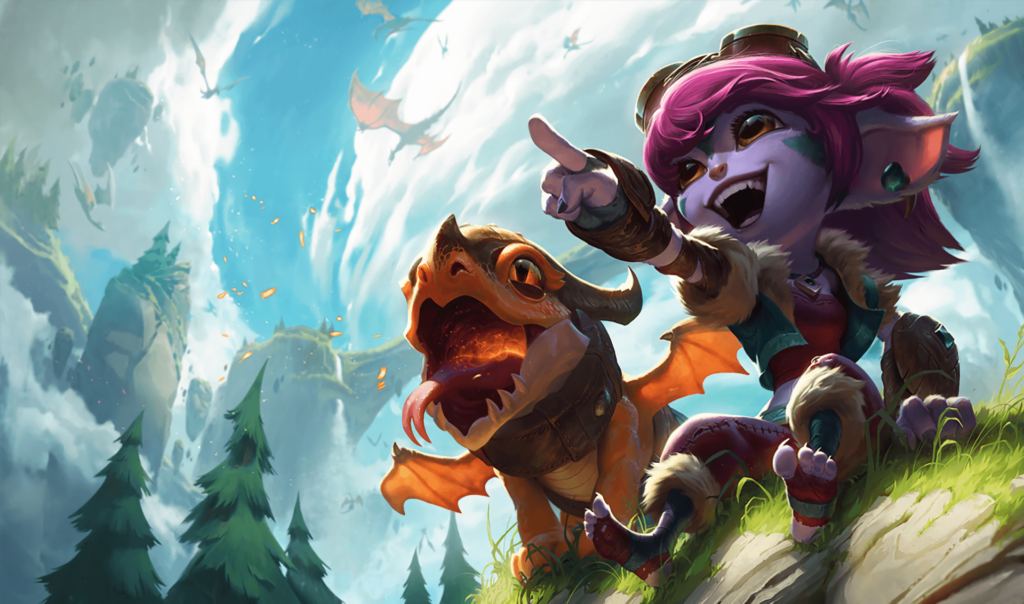 Pros
Mobile
Strong burst damage
Attack speed steroid in kit
Cons
Tristana recently became more popular after nerfs to other meta ADCs. She is a great answer to Kai'Sa, who is currently the most dominant bottom laner. With a lot of mobility, strong burst damage, and an attack speed steroid in her kit, Tristana is here to stay in the meta for a long time.
With plenty of viable build paths, you can pick Tristana into any composition and build her accordingly to ensure you have the highest chance to win your solo queue games. While she does have plenty of strengths, she has a weakness in that she needs time to get going in a game.
Item build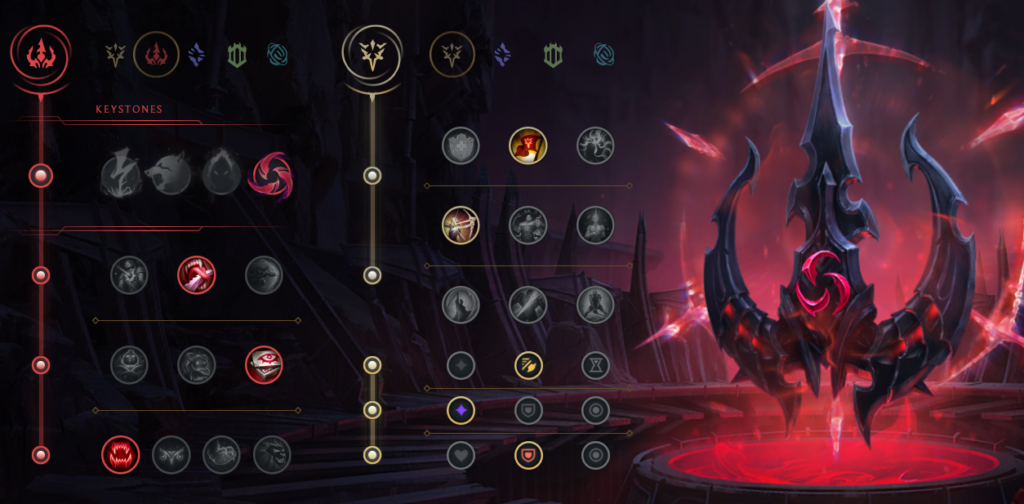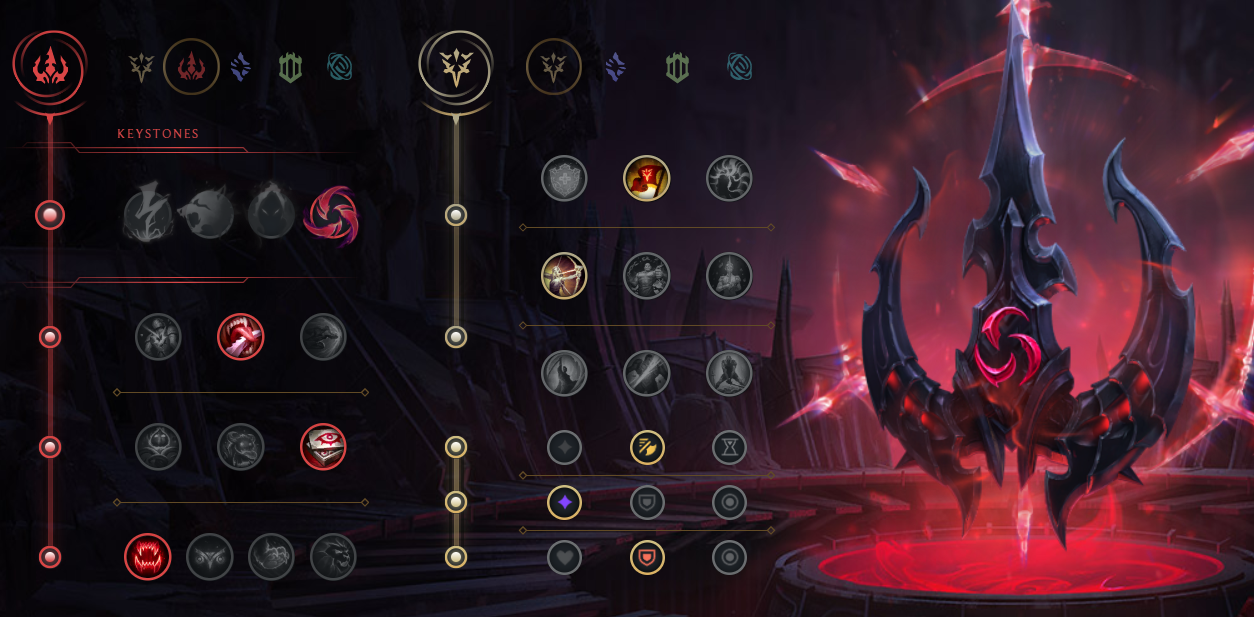 The core tree you should aim for in all games by default is Domination for the Hail of Blades keystone. It allows you to get favorable trades early on while you are weak and have a chance at killing low-health opponents due to its huge burst damage. On top of that, Domination gives you access to two sustain runes in Taste of Blood and Ravenous Hunter alongside some additional AD from Eyeball Collection.
The secondary tree is Precision for Triumph and Legend: Alacrity. The first one will help you survive low-health encounters, while the second is aimed to make your attacks more fluid early on while you lack attack speed items.
Ability priority
Tristana's skill priority is R>E>Q>W. Maxing E is a priority since it is your main poke, burst, and waveclear ability. It can also help you pick up early tower plates if the enemy bottom lane went to base. Afterwards you want to prioritize maxing Q for the additional attack speed granted. W is maxed last due to it being used mostly for the mobility, which is reset on takedown anyways.
Game plan
Tristana is one of the strongest late-game hyper carries. She excels in long matches due to the increased range from her passive, which allows her to safely do damage from afar. But to reach that point, you'll need to scale, play passively during the laning phase, and avoiding exposing yourself to your opponent. By slowly farming up and only going for aggressive trades or plays when you are in sync with your support, you'll have an easier time to reach the mid-game where you start becoming a huge nuisance for the opposing team.
At this stage, your goal is to group with your teammates and push for objectives. You'll be doing more damage compared to other meta ADCs in the mid-game so you should use this small advantage to try to snowball around the map. In teamfights position yourself behind your team and don't go in unless you get a guaranteed kill to reset your jump. If you get caught inside the backline of the opposing team without your jump, you'll most likely die and your team will lose the teamfight.
Jinx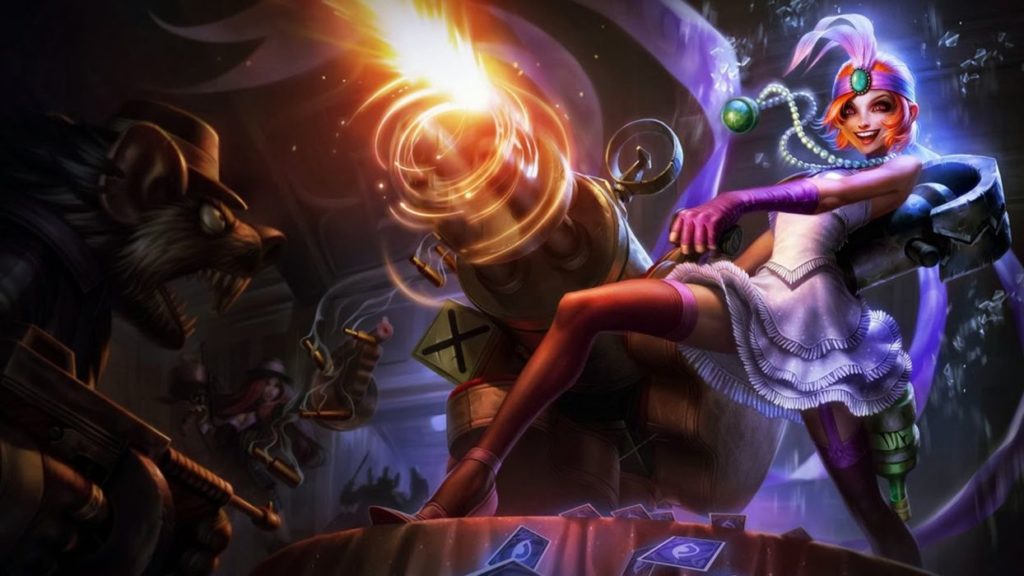 Pros
Strong kit
Fun to play
Increased attack speed or AoE hits in basic kit
Cons
Jinx came back into the meta after a long hiatus. She benefits greatly from the latest items and can carry games by herself as she snowballs. Her strong kit combined with the fact that she's quite fun to play makes her one of the most popular solo queue ADC picks right now.
She is a great answer to other popular champions in the meta and doesn't have many weaknesses. The main weaknesses Jinx has is the fact that she has no dashes or blinks like other ADCs. She relies solely on her support to protect her in teamfights to ensure that she has enough time to do damage.
Item build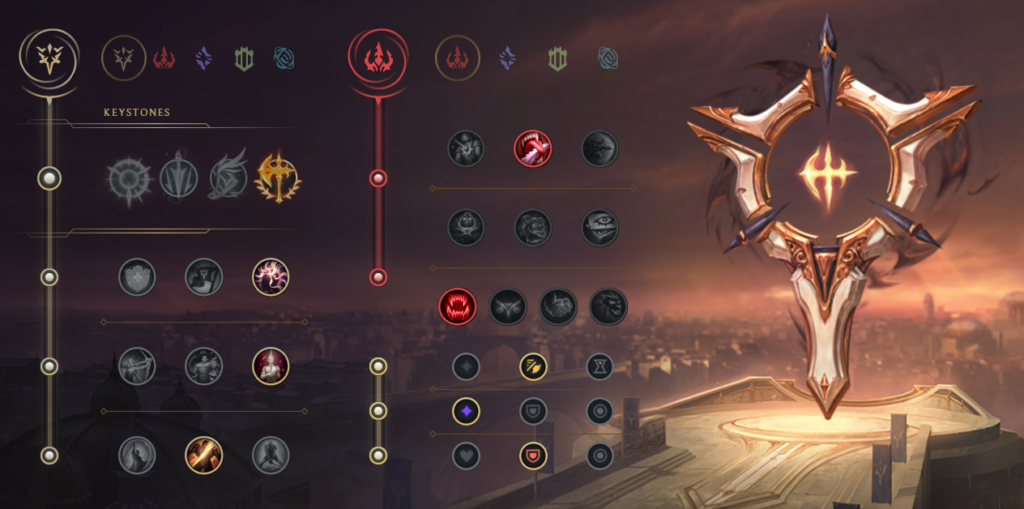 There are various build paths for Jinx, but the most powerful one is focused on sustain runes. Precision is taken as a primary page for Conqueror, Presence of Mind, Legend: Bloodline, and Cut Down. While the first three are aimed at improving your sustain, Cut Down is taken to help you deal with those pesky tanks that have infested the current meta. The secondary tree is Domination for Taste of Blood and Ravenous Hunter, two runes which have defined the current League sustain meta.
Ability priority
Jinx's skill priority is R>Q>W>E. Q is your bread-and-butter ability, giving you either attack speed when you use Pow-pow or increased range and AoE hits when you use Fishbones. W is maxed second for the lower cooldown and increased damage and E is maxed last due to its lackluster utility. While the trap might help you a bit due to the lack of a dash in your kit, maxing Q and W is much more important early on.
Game plan
Jinx is one of the best ADCs to master now due to her ability to take over games from the laning phase. The combination of Kraken Slayer and Runaan's Hurricane makes her very strong and so it's important to reach that phase safely if possible. If the enemy is going for aggressive trades, try to match them so you don't get pushed back and set behind in gold and experience.
As the game progresses and you get your core items mentioned, your power will increase a lot so you should look to group with your team and force teamfights or pick up objectives. Look to keep a safe distance from your opponents and don't go too close if you want to avoid getting blown up.
Vayne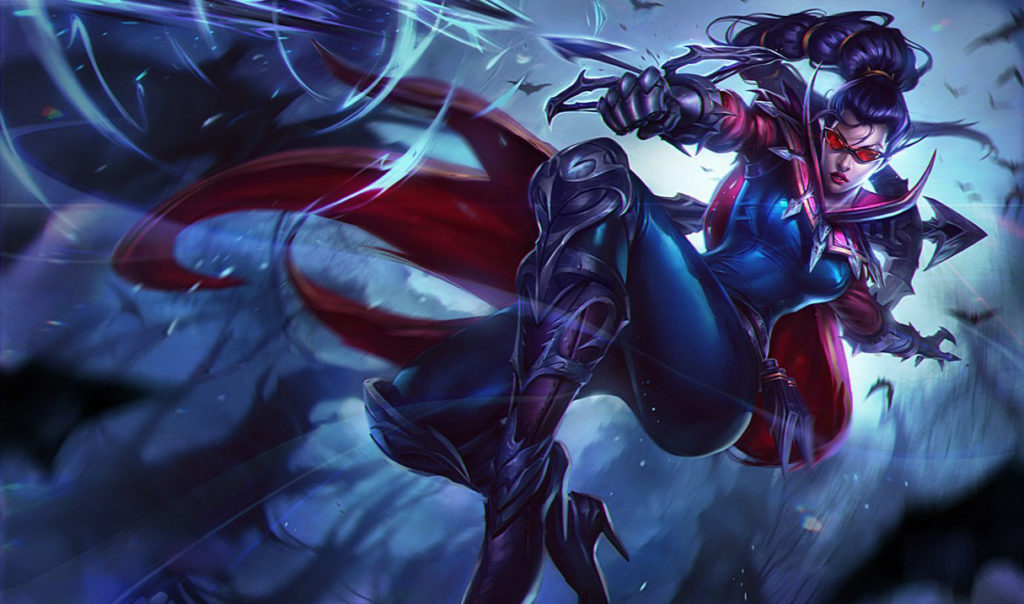 Pros
Max-health true damage
Stealth
Mobile
Cons
Low range
Needs time to get going
Vayne has been a staple bottom lane pick for the past couple of patches. She has a decent laning phase and scales really well against all the tanky champions in the page. While she might not be a blind pick ADC like Kai'Sa, Tristana, or Samira, she can be easily picked at the end of the drafting phase to round out a composition.
The recent item changes gave her a lot of viable options, allowing for flexibility in build path that previously wasn't available because you had to rush the same item every game. This also makes it harder for opposing champions to counter you.
Item build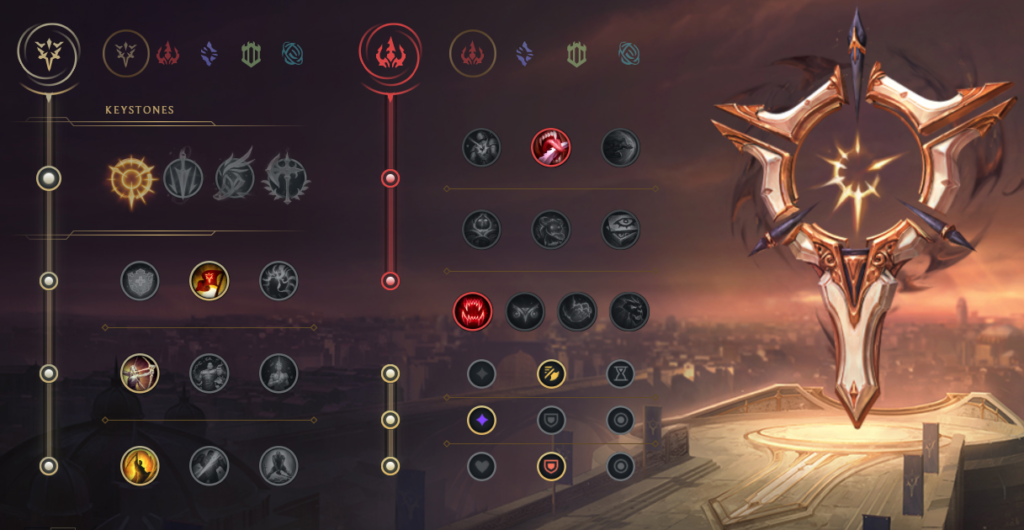 There's a number of viable rune builds for Vayne. One of the most popular ones is focused on having Precision as the core tree alongside Domination as the secondary tree. Precision is taken for the keystone Press the Attack, which makes your trades significantly better, alongside Triumph and Legend: Attack Speed to help you survive the low-health encounters, while also making your attacks more fluid. Coup de Grace acts as a finisher and is overall the most impactful during the laning phase.
The secondary Domination tree will give you more sustain in the long run via Taste of Blood and Ravenous Hunter to ensure that you can get your core items easily and become the ADC your team needs you to be.
Ability priority
Vayne's skill priority is R>W>Q>E. You want to max your on-hit passive as soon as possible to increase your damage output. Since you're not getting too much AD early on, both Q and E feel lackluster. Regardless of this, you want to max Q second due to the reduced cooldown on dash and invisibility if you're using ultimate. If you are going for an AD-oriented build, you can go Q max first instead of W, but going for the AS build is better in the long run.
Game plan
Vayne is a hyper carry ADC who excels the longer the game goes. You will get bullied out by a multitude of laners, but that should not make you afraid of picking Vayne in the current meta. If you get a small lead early on, you can snowball and then take over the game easily.
Once you get your first Mythic item such as Krakenslayer or Immortal Shieldbow, you'll be a force to be reckoned with, so it's important to reach that phase without exposing yourself too much. Aim to get good trades early on, while also ensuring you get enough farm. As the game goes by, keep an eye on which opponents are the biggest threats and try to take them down in teamfights by using your ultimate's stealth capability. If, however, you cannot eliminate them, try to play back without exposing yourself in teamfights.
Samira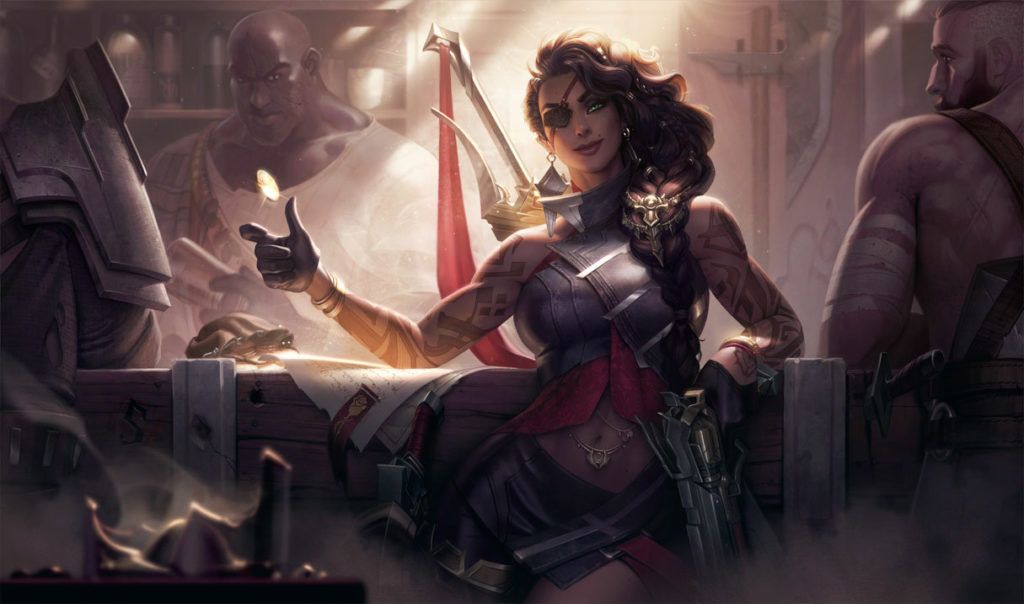 Pros
Great kit
Ability similar to Yasuo's Windwall
Can carry games alone if ahead
Cons
Can be countered in laning phase by high-ranged champions
Samira received pretty harsh nerfs in Patch 11.4 but has found herself back on the Rift with vengeance after a small shakeup. Advertised as a gunslinger who can get into melee range and execute enemies, she unleashed chaos on the Rift once again after buffs in Patch 11.5.
With players now going for the correct builds, her win rate has spiked as more players realize how strong she is even after the multiple nerfs she received since her release.
Item build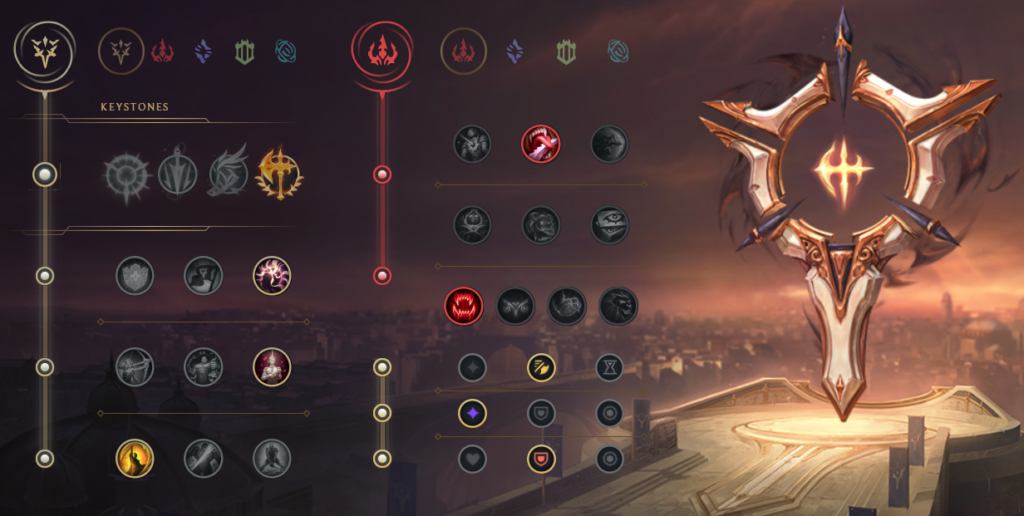 The Precision primary tree has all the necessary runes for ADCs. Conqueror will increase your attack damage in combat against enemy champions, while Presence of Mind and Legend: Bloodline will grant you more mana to sustain what you expend and allow you to lifesteal back to full HP if focused down. Coup de Grace, combined with your ultimate, will let you unleash devastating amounts of damage on low-health targets and delete them off the Rift in the blink of an eye.
The secondary Domination rune is essential here since it has Ravenous Hunter and Taste of Blood, two crucial runes to allow you to heal up during the laning phase and beyond. This will give you the chance to get your core items to carry the game.
Ability priority
Samira's skill priority is: R>Q>E>W. Q is your core ability to do damage and poke enemies down. E is maxed second for the lower cooldown on your dash to ensure you're as swift as possible in teamfights. W is maxed last since the reduced cooldown won't come into effect in teamfights. They'll be decided long before your W comes off cooldown.
Game plan
Samira is a scaling monster and excels in the later stages of the game when she has her core items. In the early laning phase, you won't be able to do much since you'll get out-ranged by most meta ADCs, so you need to look for low-health creeps and last hit them without pushing your lane too much. Try to farm as efficiently as possible to reach your power spike, which is the Immortal Shieldbow into the Collector.
Once you have these two items, group up and look for ultimate opportunities in teamfights. Keep track of the enemies with dashes who can dive or crowd control you. Try to position away from them so you get maximum efficiency from your kit. Once you see low-health enemies, start dashing in and unleashing devastation upon the opponents as you stack up your passive to use your ultimate.