It's once again time to go searching for those illusive Fortbytes in Fortnite's season nine Battle Pass—one more has been added to the map today.
Fortbytes are 100 new collectibles added into season nine that are released every day. Each one asks you to perform a set action, such as going to a location, completing a puzzle, or playing the game naturally.
Environmental ones, like today's Fortbyte, however, ask the player to perform tasks to unlock it.
Today, Epic Games wants players to find a Fortbyte that is "accessible in the daytime near a mountain top cactus wedge." Here's what you need to do to get your hands on it.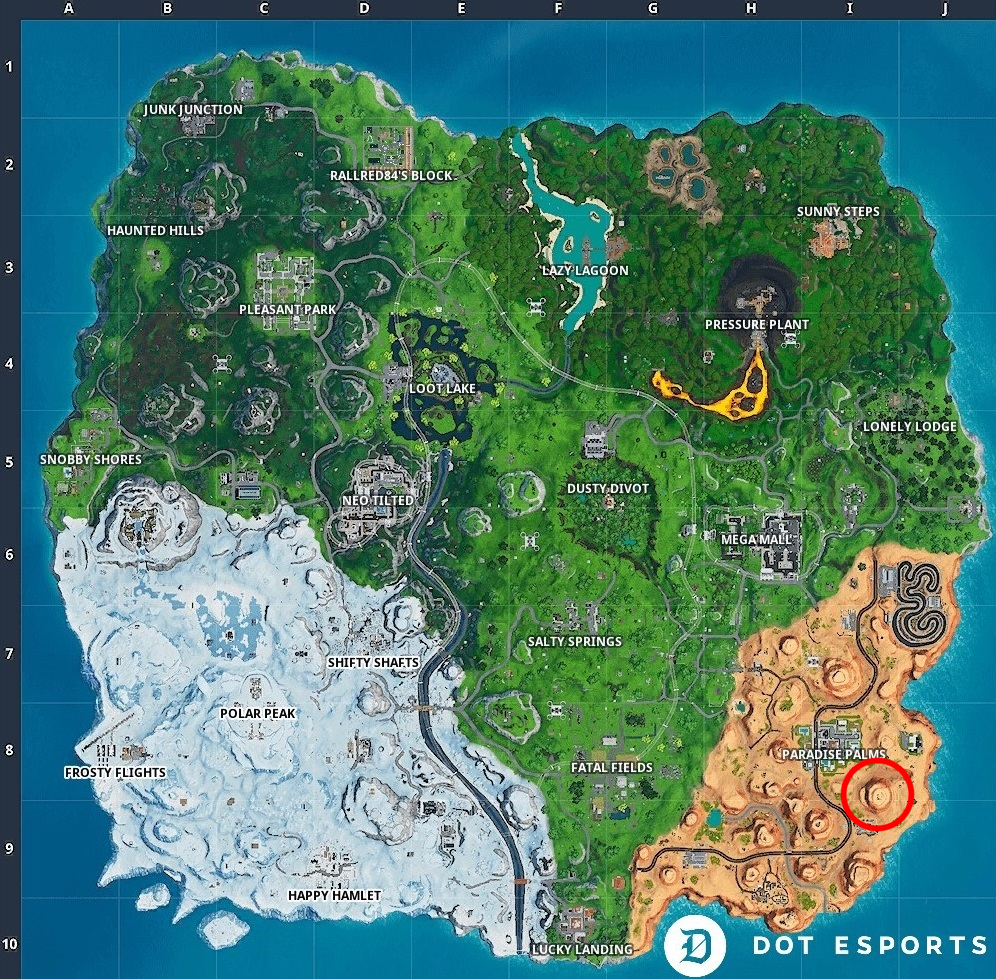 This one is a little less tricky than previous Fortbytes. It's located just southeast of Paradise Palms on top of a mountain. You'll see a large amount of cactus on top of the ridge.
The trick to getting this Fortbyte, however, is patience. You need to wait for it to be daytime on the map and then it will be collectable.