Get your winter coat on and prepare to go hunting in the icy wilderness in Fortnite: Battle Royale for the latest Fortbyte.
Epic Games has added one of the 100 collectibles into the game today, just like it has every day since season nine started. By collecting this one, you'll move one step closer to owning them all and unlocking the secret rewards.
Today's mission asks you to get Fortbyte 49, which is "found in Trog's Ice Cave."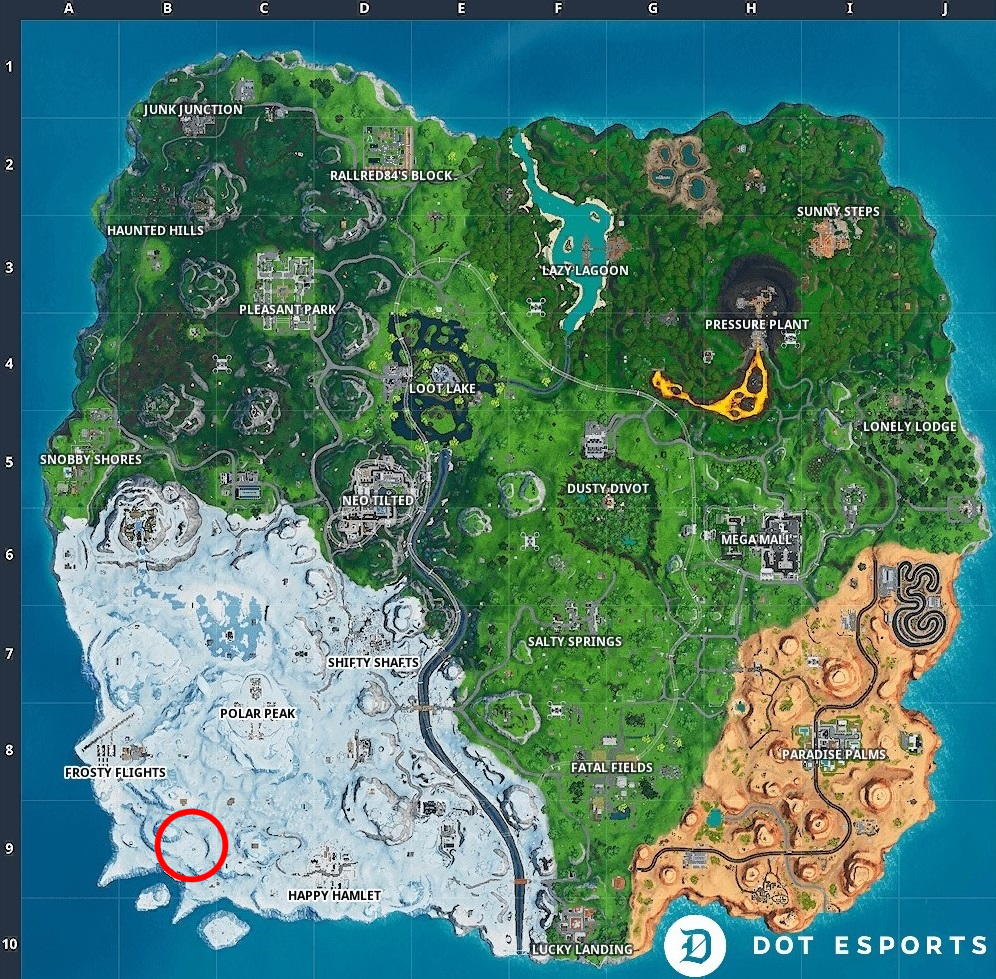 For those unfamiliar with Trog's Cave, it's a place located in the very southwest part of the map. It was one of the areas added a few seasons ago alongside a Battle Pass Trog costume.
The actual Fortbyte can be found within the cave inside the wooden structure beside two little teddy bears. Just like with previous Fortbytes, simply interact with this one to collect it.