Mousesports' loss to FaZe Clan in last night's finale of ECS Season Four was devastating for fans of the underdog team and for the players themselves, but one name sticks out among the rubble—Robin "ropz" Kool.
Ropz missed his opportunity to buff Mouz's lead to 14-11 against the European super-roster while his team had the 1-0 series lead. FaZe's Olof "olofmeister" Kajbjer, however, played a pivotal role in denying Mouz their second championship title of 2017, breaking their spirits and creating a defining moment for ropz in the process. It all started with a seemingly standard round at 13-11 on Inferno.
Related: FaZe close out 2017 as the champions of ECS Season 4
FaZe decided to pursue a fast eco rush towards B, and they caught Mouz's three-man stack off-guard. The retake phase then began with a three-vs-two favoring FaZe. Following an opening AWP double kill during the retake with Martin "STYKO" Styk, Ropz stuck the defuse while there was minimal time left, entrusting STYKO with his life. But olofmeister outplayed STYKO with a bunny hop while exiting a smoke, which forced ropz off of the defuse. The 17-year-old star traded the kill against olofmeister and swiftly went back to the bomb. To his misfortune, he ran out of time to save the round with 0.2 seconds left on the defusal timer.
If ropz decided not to stick the defuse and trade out olofmeister a split second quicker, Mouz's money would've been booming against a weakened FaZe economy. Mouz's chances of winning the series was exponentially high, as they'd have to face either an eco and a full buy or two quasi-buys against FaZe. Instead, Inferno went the distance in overtime because of their poor eco, FaZe tied the series 1-1 with a 22-18 win, and eventually, Finn "karrigan" Andersen's juggernaut team were champions once again after another overtime on Mirage (19-17).
Not only did that map put Mouz on full tilt before map three, but it also affected ropz's performance on Mirage. While Miikka "suNny" Kemppi and Tomáš 'oskar' Štastný were having monstrous performances at 41 and 30 frags, respectively, ropz struggled in almost all of his aim duels and had a much lesser HLTV impact stat than his previous two games–1.20 (Nuke) and 0.92 (Inferno) vs. 0.84 (Mirage). The young gun could also be seen hunched over with his head in his hands following the overtime thriller on Inferno.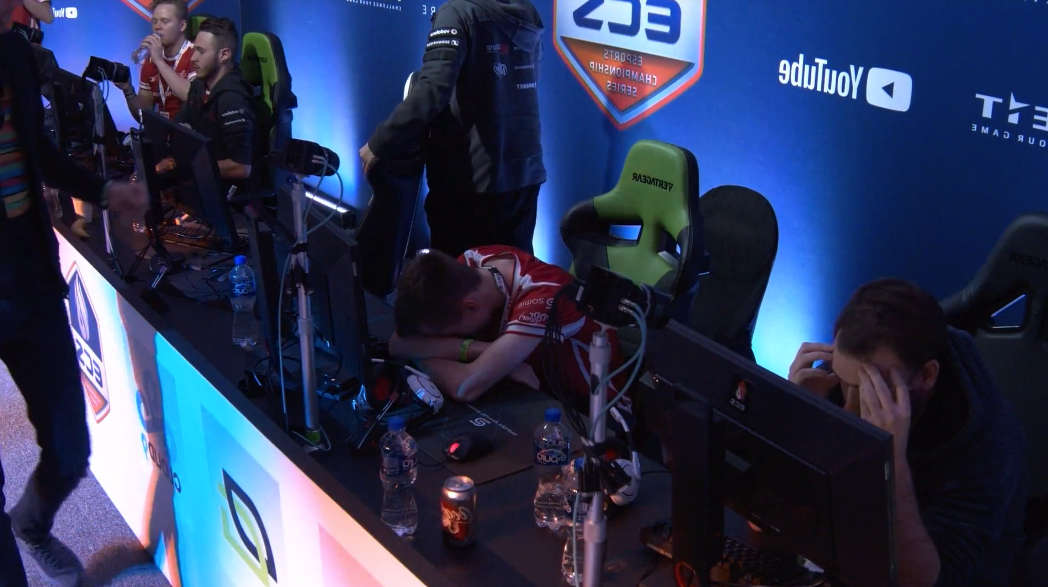 That missed 0.2 second defuse will likely haunt the FACEIT Pro League star for the rest of his career, or at least until he has an equally positive moment to neutralize such a memory. On the bright side, this is a great window of opportunity for him to improve his mental fortitude and pressure management. And more importantly, time is on the 17-year-old's side, as he had what is possibly the most successful rookie year in CS:GO—with a title win at ESG Mykonos, two runner-up finishes at DreamHack Winter and the ECS Season Four Finals, and two more top-four finishes in smaller events with Mouz.
The potential storyline of Mousesports upsetting FaZe 2-0 may have factored into what ropz calls "chokesports." Yet there's a good chance that FaZe's championship win in Cancun, Mexico before the upcoming Boston Major will overshadow the fact that Mouz came close to sweeping the over-hyped superteam thanks to ropz.