Chat platform Discord has reached 130 million users by its third birthday. The growing platform is up from 45 million users in May 2017 and 90 million users reported in December 2017.
In six months, Discord has swelled by 40 million users. Daily active users for the platform clock in at 19 million, with the peak concurrent users at 8.2 million. Those 130 million registered users send around 530 million Discord messages a day, which adds up to around 15 billion a month.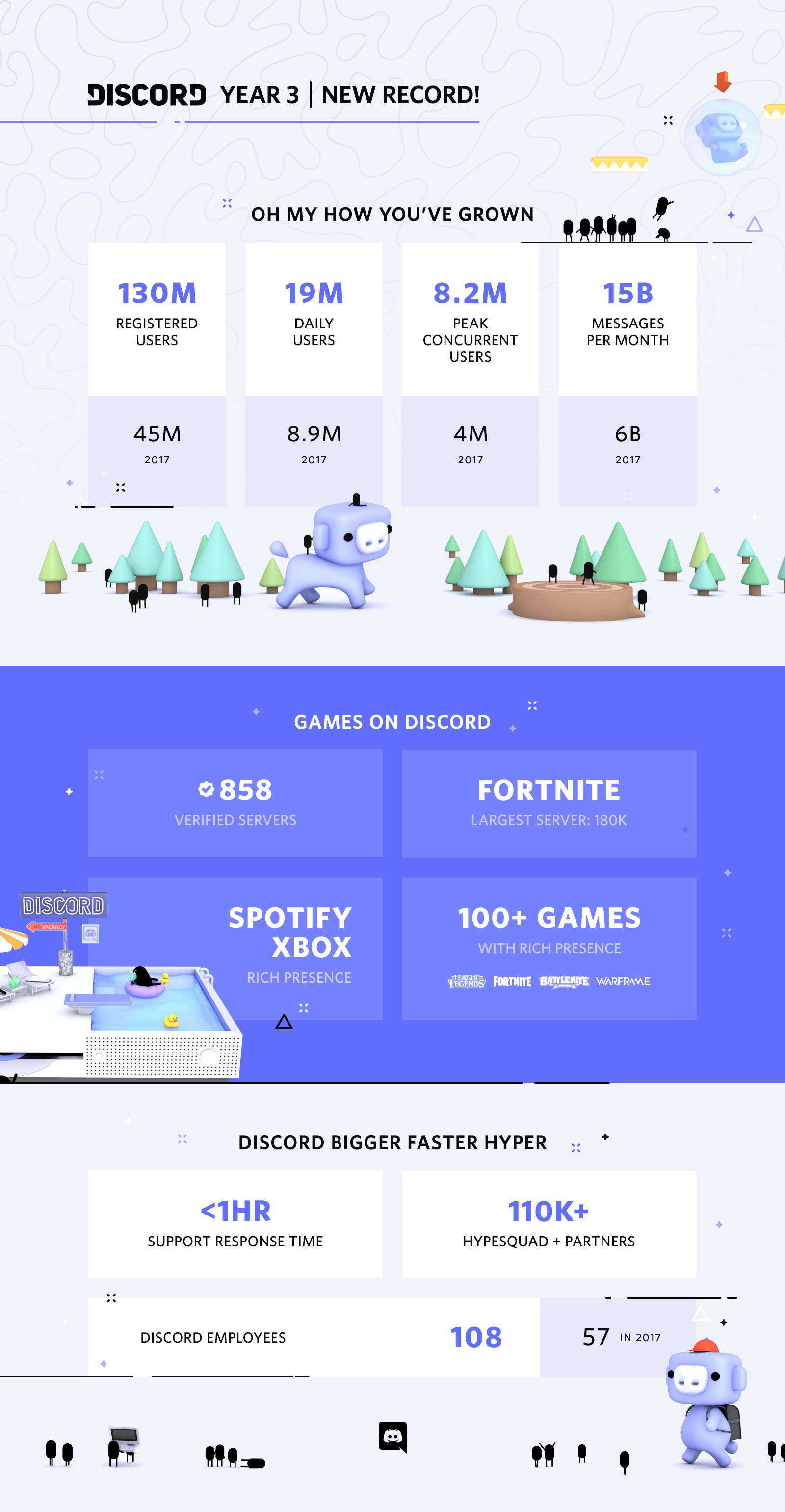 Related: Discord earns nearly $50 million in funding, insiders say
Users are spread over a ton of servers, more than 750 of which are verified by Discord. Fortnite holds the title of the most popular Discord, verified or otherwise, with a whopping 180,000 users. Other popular verified servers include ones for Vainglory, Rainbow 6 Siege, PlayerUnknown's Battlegrounds, Critical Ops, and Unreal Tournament.
In June of last year, TechCrunch reported that Discord garnered around $50 million in funding to expand its services. Index Ventures led that funding round, followed by Institutional Venture Partners, Spark Capital, Greylock Partners, and Benchmark. Discord has only grown since then—the company now has more than 100 employees.
Once a MOBA game developer, Discord refocused to a voice and text chat tool in 2015. New features have continuously rolled out since then, including video chat and screen sharing. Discord has wedged itself into gamer culture, and the service has been ubiquitous with community building and communication in the video game and esports industry.