Overwatch Archives and its upcoming playable co-op brawl will introduce a new map—called Rialto—to Overwatch. Under the cover of darkness, Moira, Gabriel Reyes (not yet Reaper), Genji, and McCree infiltrate the Talon headquarters in Venice to take out a Talon boss.
The backdrop is familiar. It was the location for much of Doomfist's Masquerade comic. But the map won't disappear again after the event ends. Overwatch game director Jeff Kaplan confirmed during the Overwatch League broadcast last night that Rialto will be introduced as a regular map after the event.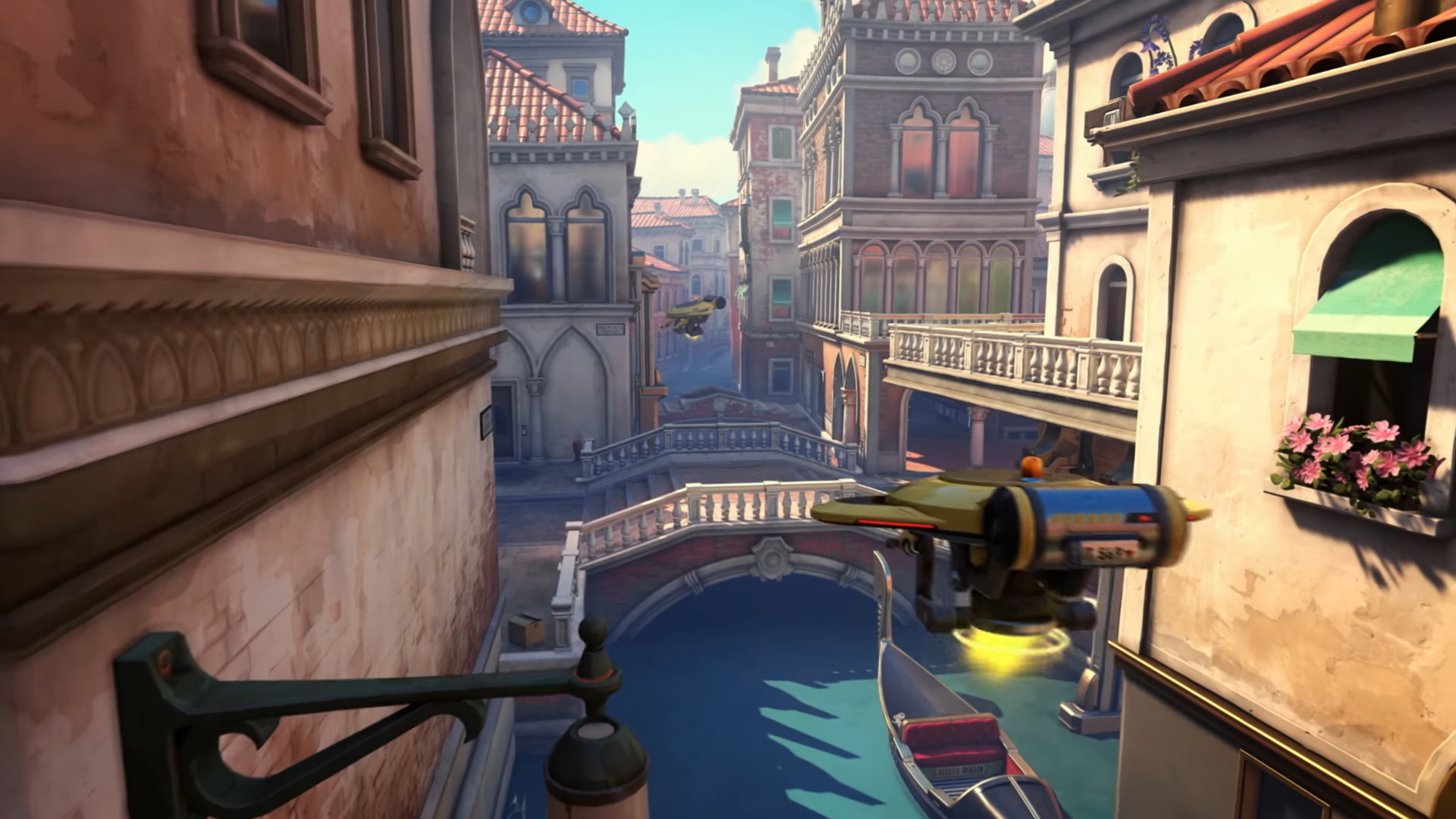 While the Overwatch Retribution brawl takes place on the map during the day, the Escort iteration will have a daytime setting.
Rialto needs to go through the typical new map process before it enters Overwatch's Quick Play and Competitive modes. Blizzard expects to put the map on Overwatch's PTR relatively soon, where it'll likely stay for a few weeks while bugs are worked out.
Overwatch Archives will debut on April 10 and run through April 30.