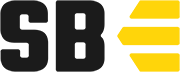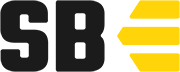 This article is brought to you by StatBanana, the best Overwatch strategy tool.
---
Overwatch content creators are (barely) getting control of non-playable characters.

A new Overwatch Workshop mode shared on Reddit shows how a player managed to turn Ashe's ally and ultimate ability B.O.B into a playable character. His behavior is exactly like in the original version, but there's a catch.

When Ashe ults, instead of dropping B.O.B from the sky, she transforms into Reinhardt and dashes forward. When that dash stops after hitting a wall or for any other reason, Reinhardt becomes Soldier: 76 with his ultimate Tactical Visor activated, but with a few changes. The player can't walk with Soldier. You can only look around, aim, and hit all shots thanks to the perfect accuracy of his ultimate. The fire rate of the Tactical Visor is reduced to better match B.O.B's gun fire rate since Soldier's gun shoots much faster than it.

Despite the player not becoming B.O.B for real, a Soldier: 76 who can't move but has his Tactical Visor activated is his perfect emulation. That's what B.O.B does after Ashe calls him in: He stands still and hits all shots on his opponents.

When Soldier's ultimate is over, the player turns into Ashe again and drops on the same place where they used their ultimate.

The major difference between this iteration of Ashe's ultimate and the original is that Ashe vanishes upon calling B.O.B in during this Workshop mode. In the default game mode, Ashe can continue attacking independently while B.O.B assists her.

As with most Workshop creations, this is just another fun mode to show off how this tool can change interactions in Overwatch. Even though it's unlikely that it'll become a featured game mode in Arcade, it's creative enough to deserve praise from the community.