New data found in Overwatch's files could suggest we're heading to Australia.
A Tumblr dataminer found new sound files while rummaging through Overwatch's backend. Two of the three lines we've heard before, with Athena welcoming players to Lijiang Control Center and new map Château Guillard. The third, though, is new: "Welcome to Junkertown."
Related: Overwatch's new Deathmatch arcade modes are chaotic and fun—but not perfect
It's certainly not a confirmation of anything, but it sure seems pretty telling. With gamescom 2017 around the corner, where Overwatch short film The Last Bastion was revealed last year, it's possible we'll get a new map—and maybe a cinematic—during the Germany games conference. Don't forget, though: This is all speculation up to this point. The only part confirmed is that there is a Junkertown line somewhere in Overwatch's depths.
So what's Junkertown?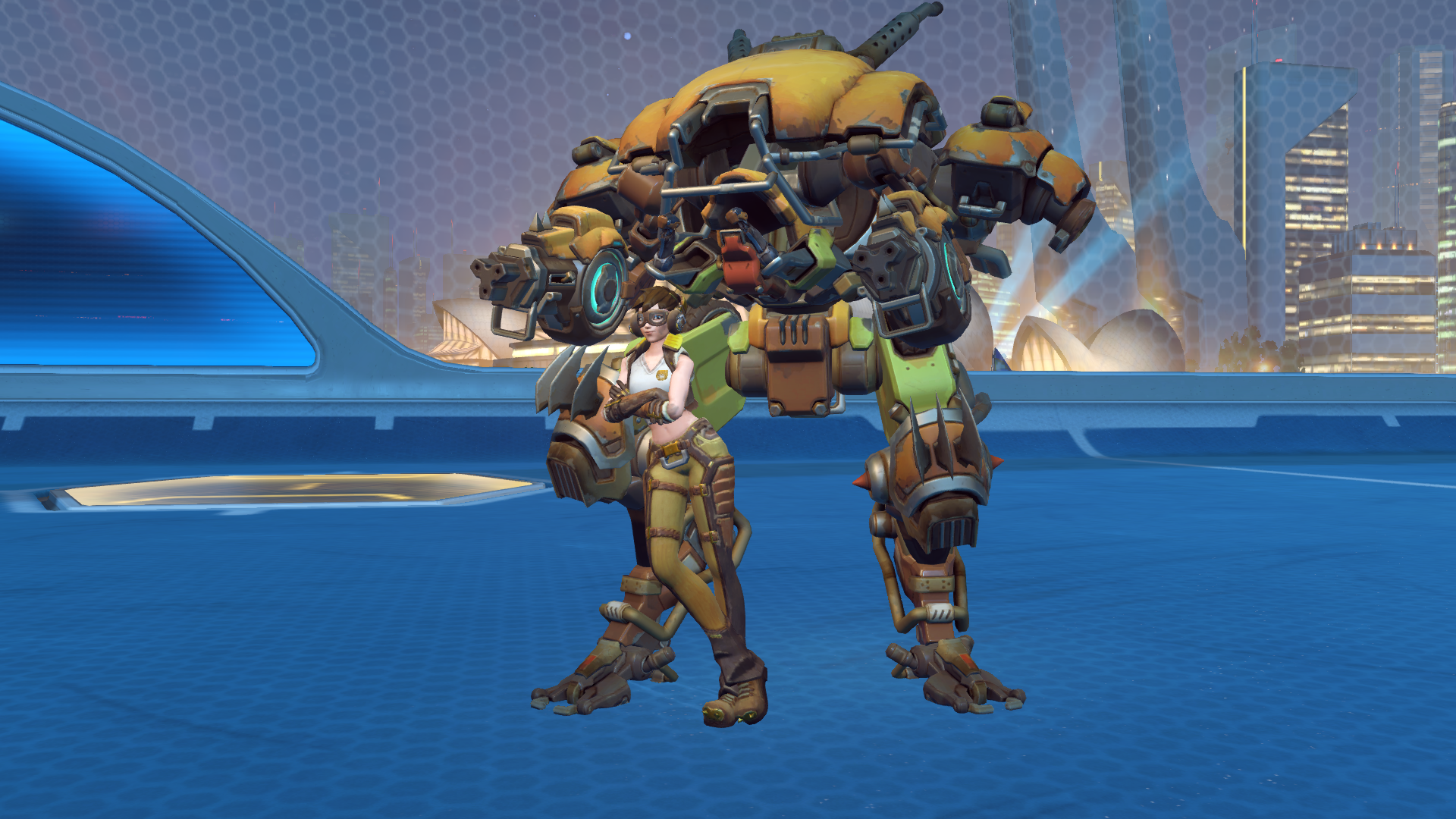 That's where Junkrat and Roadhog hail from. Located in central Australia, Junkertown was created as a place for "junkers"—the folks that survived the Australian omnium factory explosion that turned parts of the outback into an irradiated wasteland—to gather and live.
D.Va's got a Junker skin—but that's hardly canon. Instead, it's a peak into what she may have looked like if the South Korean progamer grew up in the Australian wasteland. Her skin does provide us with a bit of lore, however: For entertainment, junkers like to build and fight mechs.
It's an exciting prospect for a map. We'll only know for sure when we hear word from Blizzard, though.