Genesis 6 features some of the best players from Super Smash Bros. Ultimate and Melee, as well as a plethora of other fighting games. The tournament, which began on Feb. 1 in Oakland, California, is well underway, and the closing stages are about to begin.

If you're just tuning in now, you've already missed a lot of the action—but there's still much more left in store. There's more than enough time for you to catch up and watch the VODs.

The highlight of the event is Super Smash Bros. Ultimate, and it's yet to conclude, with the finale of the singles bracket starting today at 8pm CT. The prize pool for the Ultimate event is $20,890—and it's still very much up for contention. Since this is the first major tournament for Ultimate, it's full of uncertainty and there's plenty of upset potential. It's surely a worthwhile watch for Smash fans, even if they're fans of Smash 4 or Melee.
But if Ultimate isn't for you, the Melee singles event is kicking off at 4:30pm CT with a $11,030 prize pool. Liquid's Juan "Hungrybox" Debiedma is very much the favorite, but Justin "Plup" McGrath and other players still have a fighting chance.
The players: Super Smash Bros. Ultimate
CLG James "VoiD" Makekau-Tyson
GW zackray
eUnited Jamaal "Samsora" Morris Jr.
Echo Fox | MVG Leonardo "Mkleo" Lopez Perez
PG Eric "ESAM" Lew
Light
PG Brian "Cosmos" Kalu
GRV Samuel "Dabuz" Robert Buzby
The players: Super Smash Bros. Melee
Liquid Juan "Hungrybox" Debiedma
CLG Kevin "PewpewU" Toy
VGBC RB Masaya "aMSa" Chikamota
PG Justin "Plup" McGrath
HLCG Johnny "S2J" Kim
C9 Joseph "Mang0" Marquez
Avery "GINGER" Wilson
Tempo Jeffrey "Axe" Williamson
The Ultimate bracket: (Top eight starts at 8pm CT)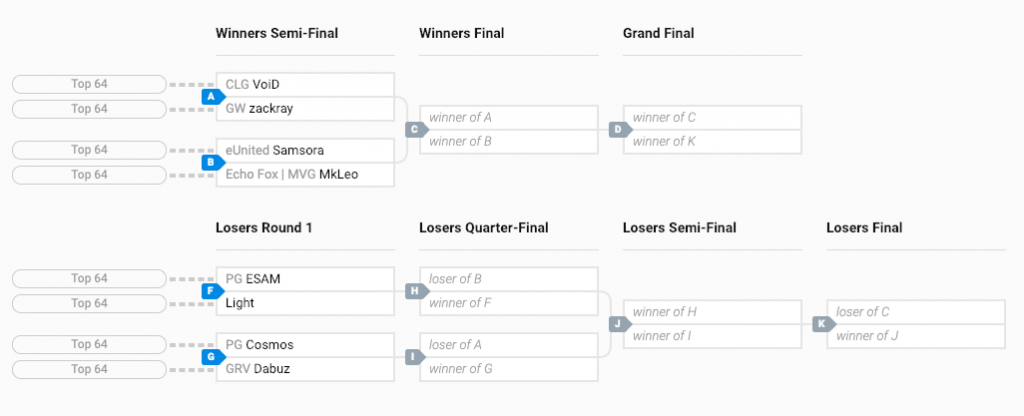 The Melee bracket: (Top eight starts at 4:30pm CT)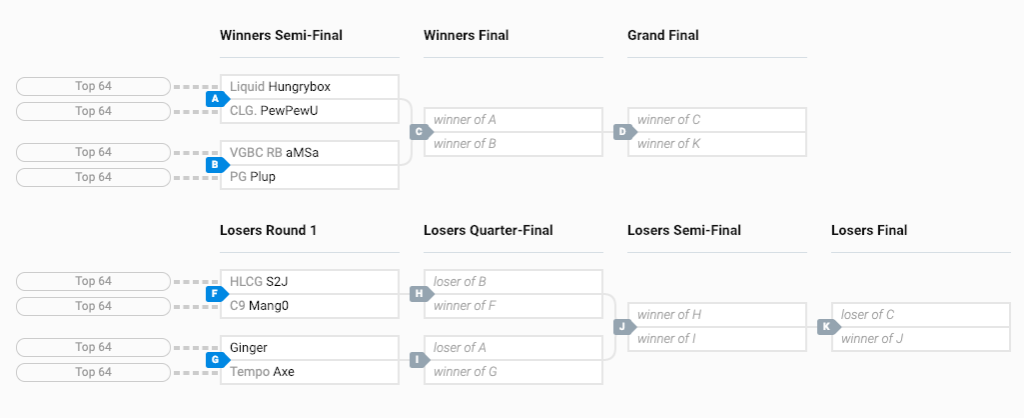 Where to watch