Wailing Woods is not a good place. It's dark, it's dank, it's wet, it probably smells, and the loot is not great.
But sometimes you need to go there for Fortnite challenges, and that's why we're here—To help you through the dank darkness.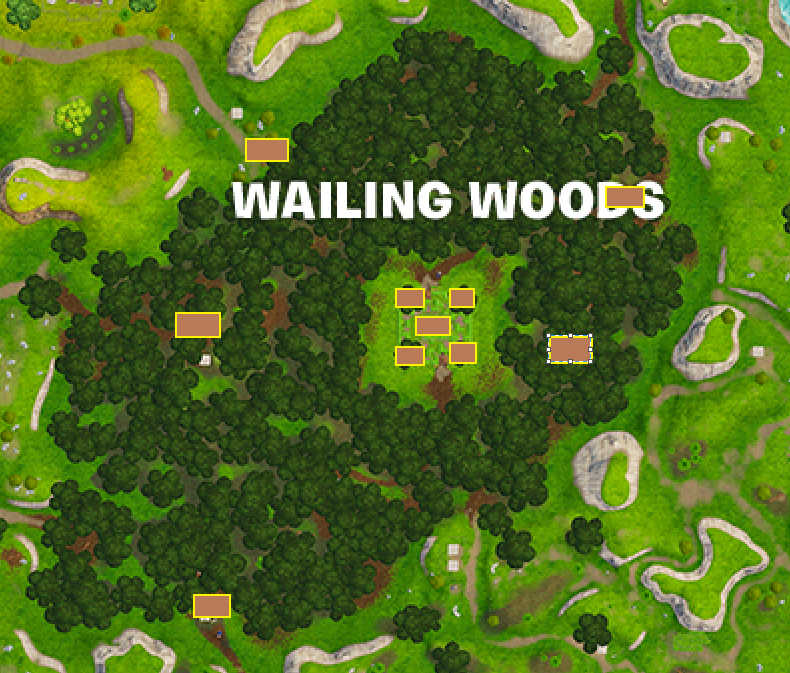 There's about 10 locations where chests will spawn in Wailing Woods, but you're not guaranteed to find any of them in a normal game. If you go into 50v50, you'll likely find all of them in these locations above.
Obviously, the most locations are in the center where the hedge maze is, but they do spawn in random spots scattered around the area. You'll need seven chests to complete this week's challenge, so you'll definitely need to play multiple games to tackle this one.