Tencent revealed the groups for both divisions of the PUBG Mobile World League (PMWL) season zero league stage today. The 20 competing teams have been split into five groups of four squads each in both divisions. 
The results of the opening weekend for the East and West divisions, which ended last weekend, were used for seeding the teams into different groups. The league stage will run from July 14 to Aug. 2 and will determine which teams compete in the finals. 
Related: How to watch the PUBG Mobile World League season zero
PMWL West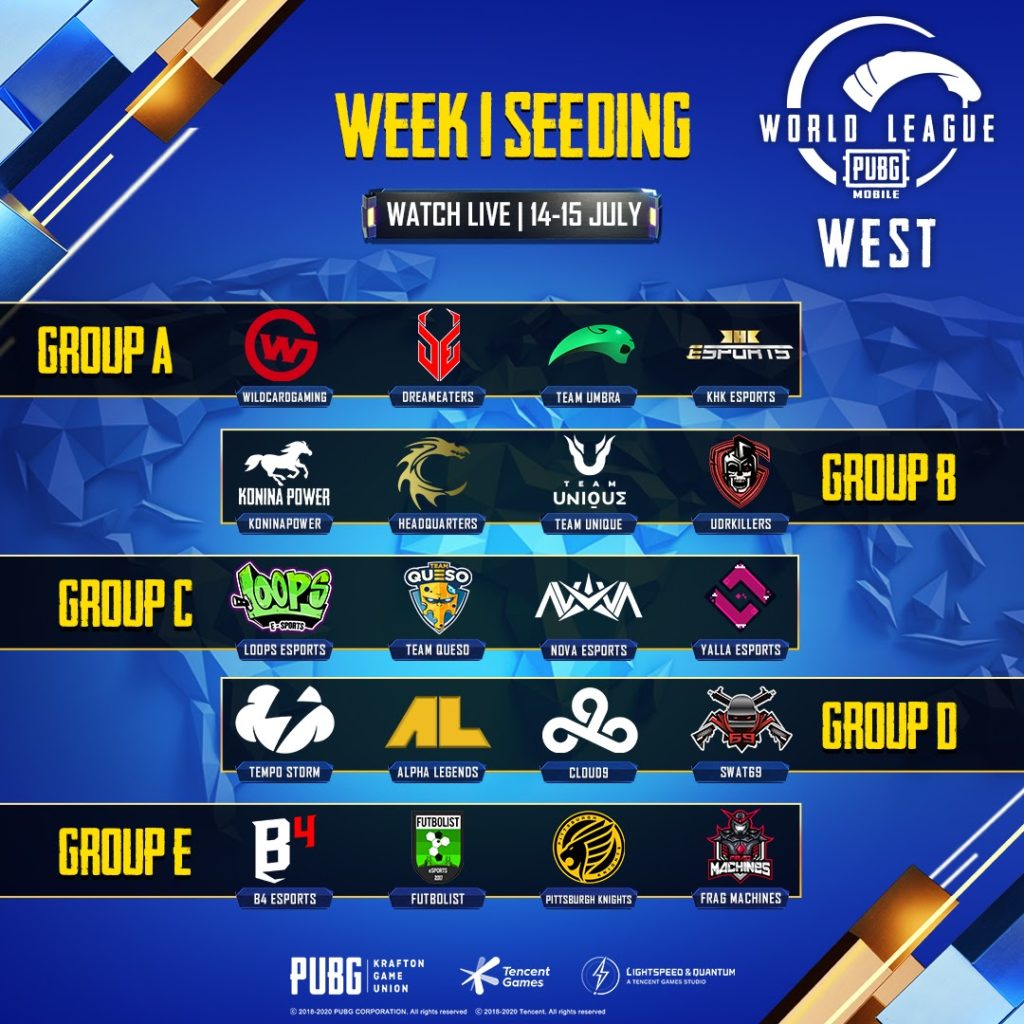 PMWL East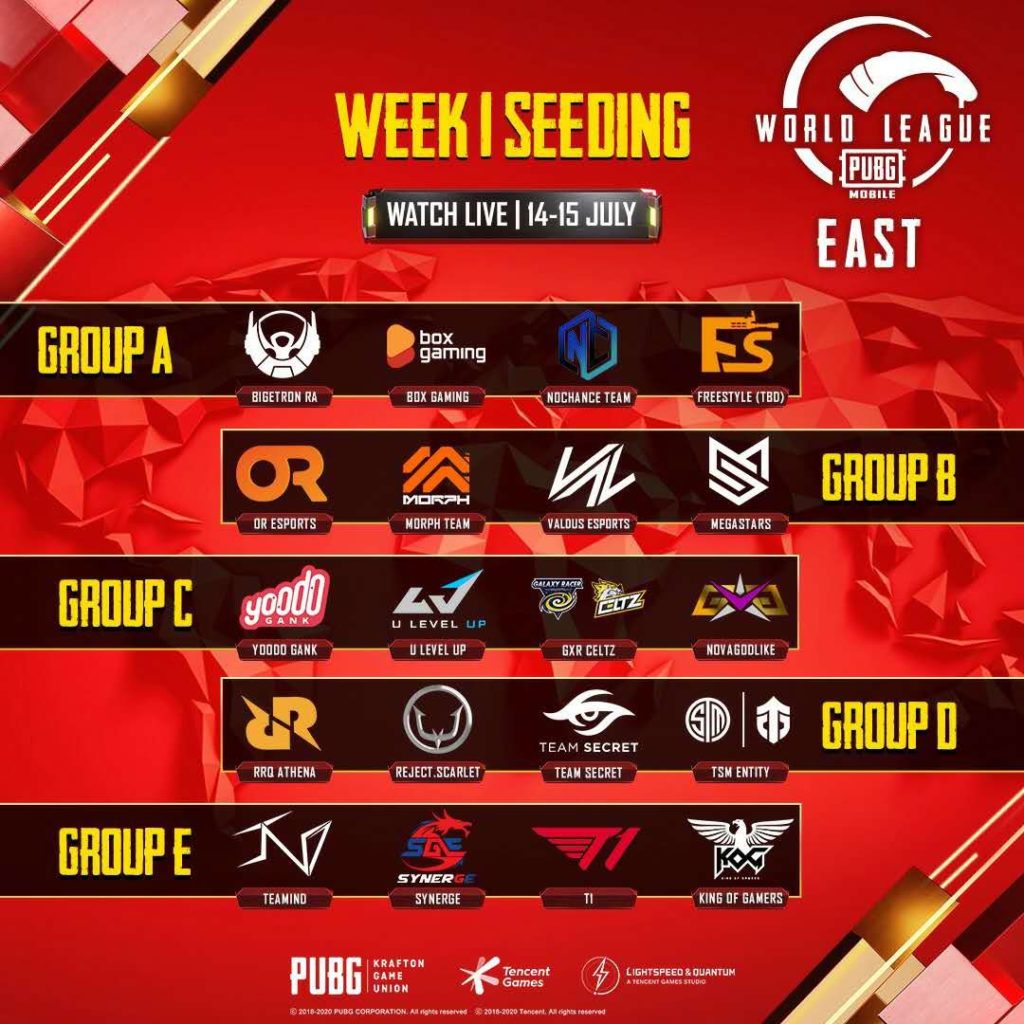 The league stage will be separated to feature action on weekdays and the super weekend. Based on the groups, teams will compete on Tuesday and Wednesday to make it to the super weekend of that subsequent week.
The super weekend will be held every Friday, Saturday, and Sunday until Aug. 2. The results of the super weekend will be used to determine the 16 teams that will compete in the PMWL season zero finals from Aug. 6 to 9. Fans can read about the detailed format of the World League here.  
The winner of both divisions of the first PUBG Mobile World League finals will walk away with $100,000 each.