Season eight of Fortnite: Battle Royale was all about treasure maps, and the last set of weekly Battle Pass challenges had to include one to wrap everything up.

The week 10 challenges will task players with finding a treasure map signpost in Junk Junction and then following it to find a treasure, which is likely a Battle Star they have to interact with to finish off the challenge. Once the challenge is available, players can complete it in any Fortnite: Battle Royale mode that's not Playground, which means Team Rumble and Endgame might be helpful to complete this task safely.

Related: Where to find flaming hoops for Fortnite's season 8, week 10 challenge

The two parts of this challenge must be completed separately. You have to find the treasure map in one match and follow the treasure in another because the challenge is progressive and each stage can only be complete individually.

Here's a map of the locations for this challenge, as well as a detailed description of both stages.
Junk Junction treasure map signpost location
Stage one: Search the treasure map signpost found in Junk Junction
The signpost in Junk Junction is in the northern part of that area right next to the basketball court, hiding among a blue container, a pile of cars, a pile of junk, and wooden pallets. Break the pallets and interact with the signpost to reveal the treasure location.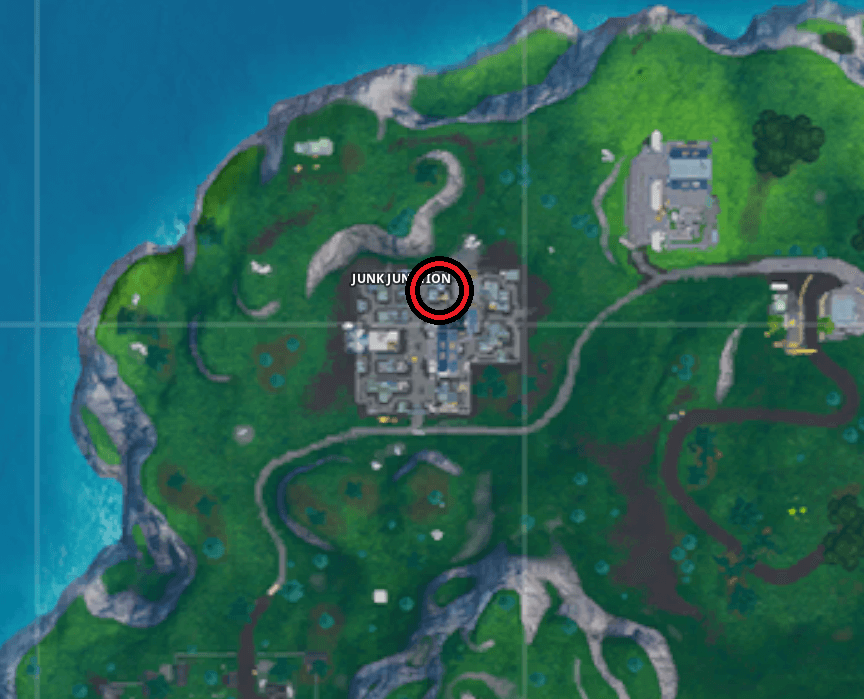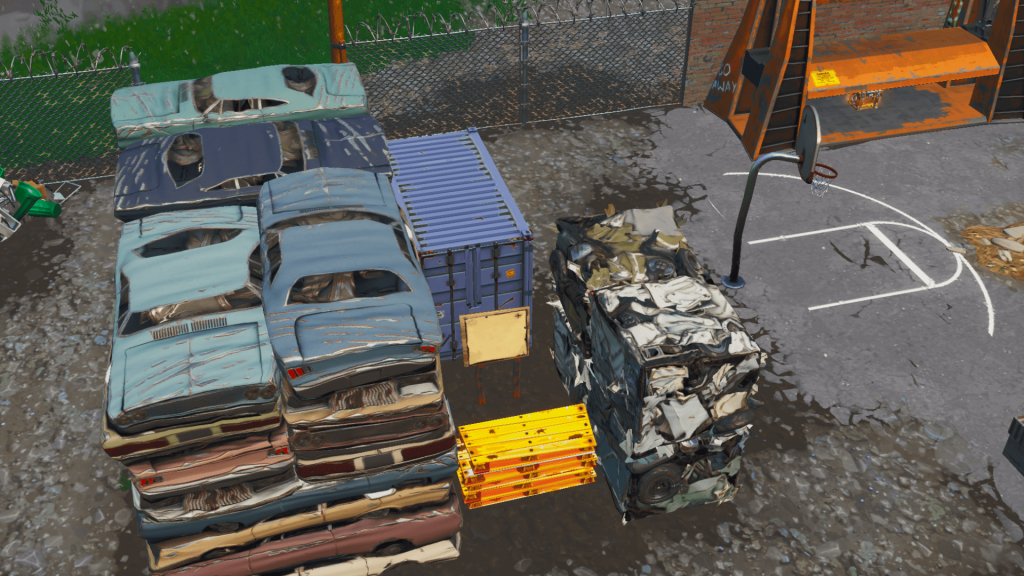 Stage two: Follow the treasure map signpost found in Junk Junction
Once you interact with the map, it'll show you the image of a fork next to a knife. This is the fork-knife area northwest of Fatal Fields, which is a small mine in the ground. Go to the rightmost area of the knife part and interact with the Battle Star that should pop up to complete the challenge.