A new Fortnite: Battle Royale challenge that should come today with the week 10 set will ask players to once again fly through flaming hoops.

This is the first time this type of challenge has appeared in season eight, but players who've been playing for a while have already seen it in previous seasons in a different form. In season eight, players will have to launch themselves through these flaming hoops using cannons.

Any Fortnite: Battle Royale game mode that's not Playground allows you to progress through this task. You'll have to fly through three of them to complete the challenge, so it might be easier to do so in large-team game modes, such as Team Rumble and Endgame, so you can complete it safely and maybe with a little help from your allies.

You can find cannons at any pirate camp around the map and also in a few named locations, like Lazy Lagoon. Remember to always move the cannon around before aiming and shooting. Once you're inside, take gravity into consideration when aiming to make sure your shot is accurate and that you won't miss the flaming hoop. If you're lucky, you may even go through it and land on an opponent to take them down.

Here's where to find flaming hoops for Fortnite's season eight, week 10 challenge.
Flaming hoop locations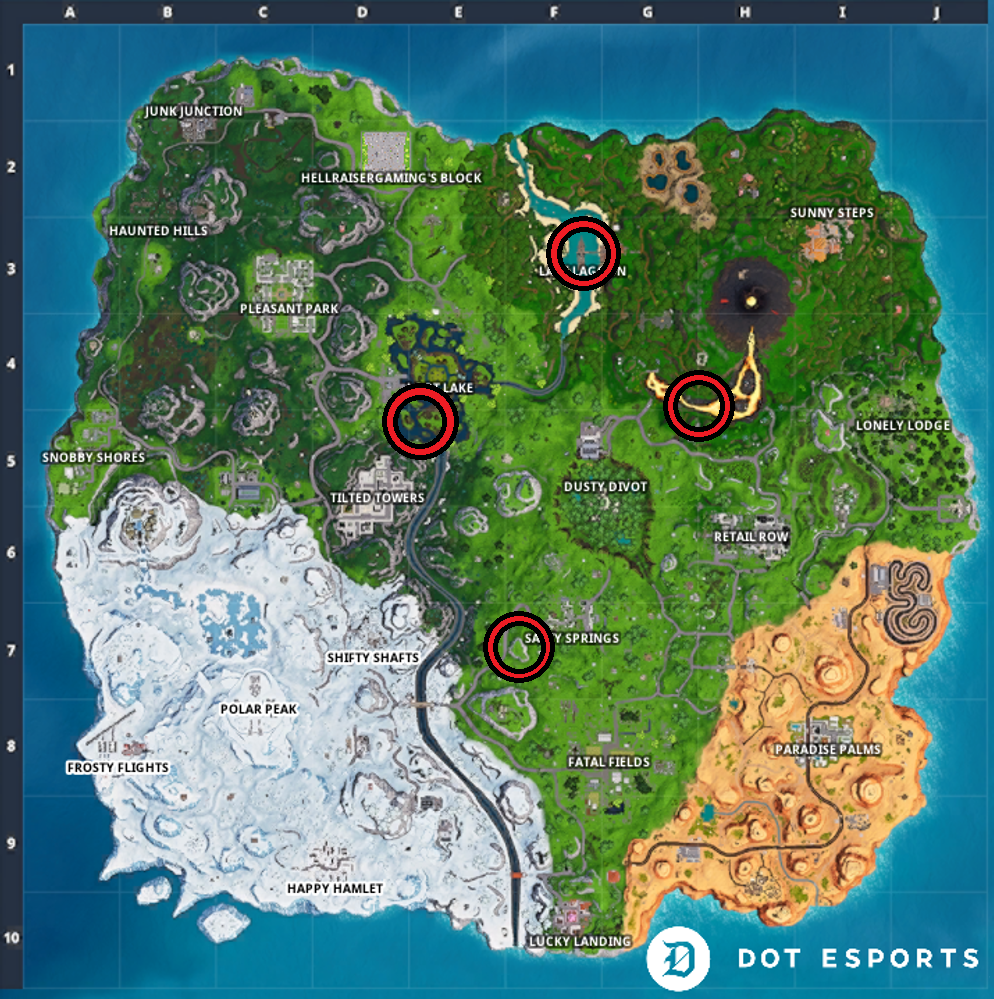 Lazy Lagoon
This flaming hoop is right above the ship in Lazy Lagoon. There are cannons in the city area of this point of interest.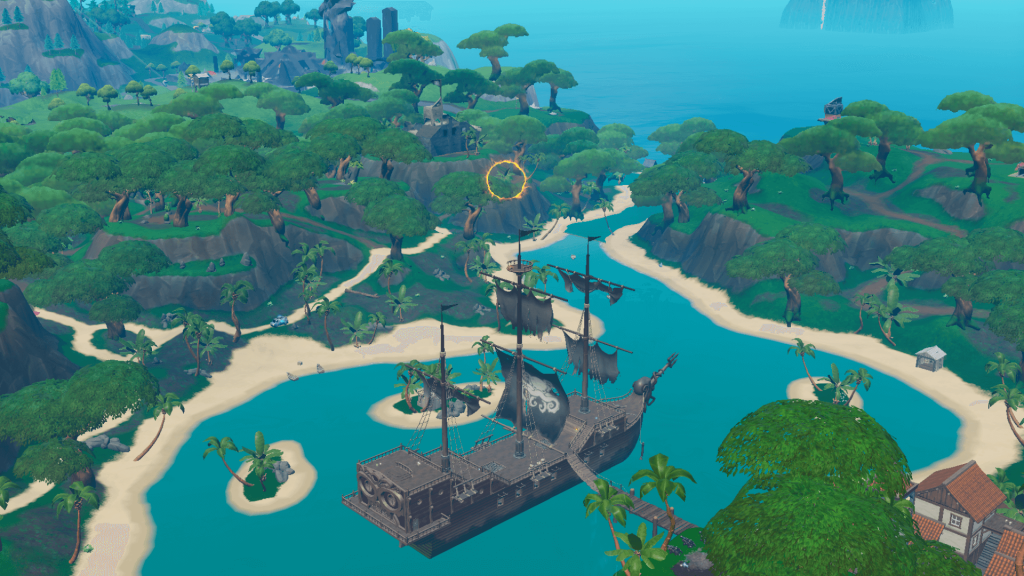 Salty Springs
There's a flaming hoop over a hill west of Salty Springs. Players can find a cannon at the pirate camp on a bigger hill southwest of Salty Springs.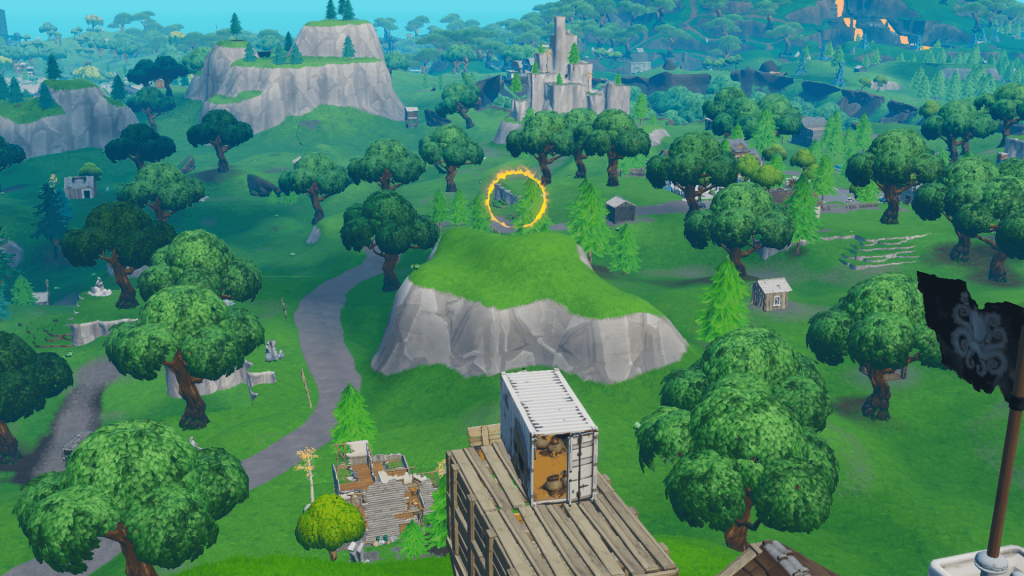 Loot Lake
A flaming hoop is floating over a rock southwest of Loot Lake. Players can go to the pirate camp southeast of the area to find a cannon.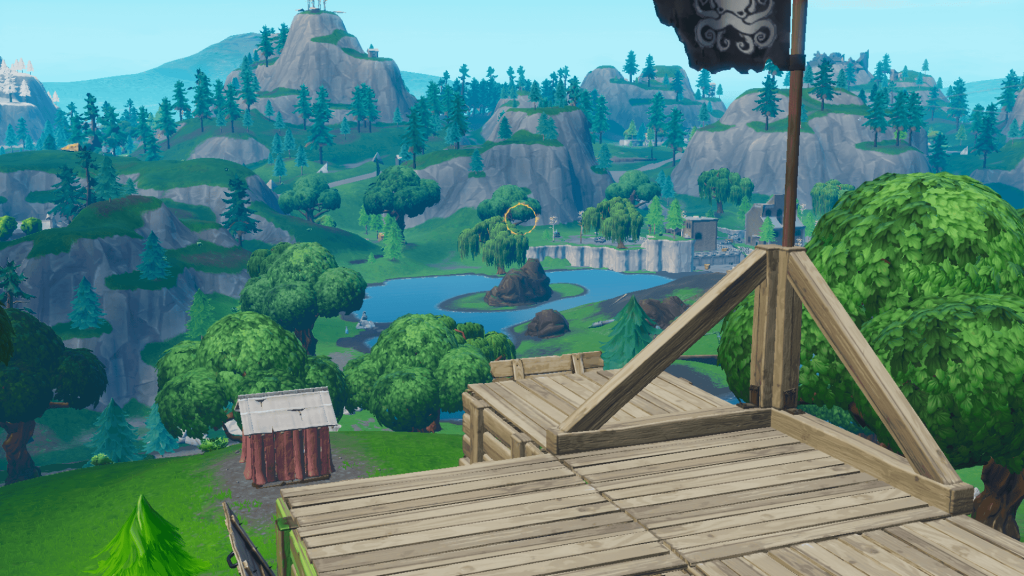 Volcano
A fourth flaming hoop is over the lava south of the volcano. The pirate camp southwest of the volcano is the best place to hop into a cannon for this task.