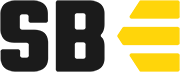 This article is brought to you by StatBanana, the best Overwatch strategy tool.
---
Activision Blizzard has entered into a partnership with Upper Deck to produce trading cards, stickers, prints, posters, and memorabilia for the Overwatch League.

The multi-year deal is set to coincide with Upper Deck's 30th anniversary and will allow fans to buy, open, collect, and trade cards with other collectors across the globe. The first set of trading cards is set to be released on June 19 and will feature teams and players from the inaugural season of the Overwatch League.

"Collaborating with Upper Deck allows the Overwatch League to offer fans everywhere the opportunity to collect and trade exclusive cards and collectibles—featuring their favorite teams and players—that can be cherished for years to come," said Blizzard's head of esports licensing Daniel Siegel.

Fans who attend the Overwatch League 2019 All-Stars event, which starts on May 15, will get the chance to see a preview of some of the trading cards before they're released. They will also have the opportunity to kickstart their collection with two exclusive All-Star themed hero cards available for a limited time.

"We are very excited to collaborate with the Overwatch League for our first esports deal and to deliver new and innovative products to Overwatch League fans everywhere," said Upper Deck president Jason Masherah. "This is a great way to celebrate Upper Deck's 30th anniversary, and we look forward to working with the talented team at Activision Blizzard for many years to come."

Blizzard and Upper Deck previously joined forces to produce trading cards for World of Warcraft. The partnership ended in 2010, however.

More information about the launch of the new Overwatch League-licensed trading cards is available at UpperDeck.com/OWL.