Patch 8.3 goes live tomorrow in League of Legends, and oh boy, it's colossal.
In terms of balance changes, it's actually pretty tame, especially compared to Patch 8.2's massive list of rune and champion changes. For new skins, events, and features, however, it's quite large.
Swain's major rework, the Year of the Dog Lunar Revel event, Xayah and Rakan's new Sweetheart skins, and Cho'Gath's ability animation update are all arriving starting tomorrow, as well as your regularly-scheduled programming for balance changes.
Swain, the Noxian Grand General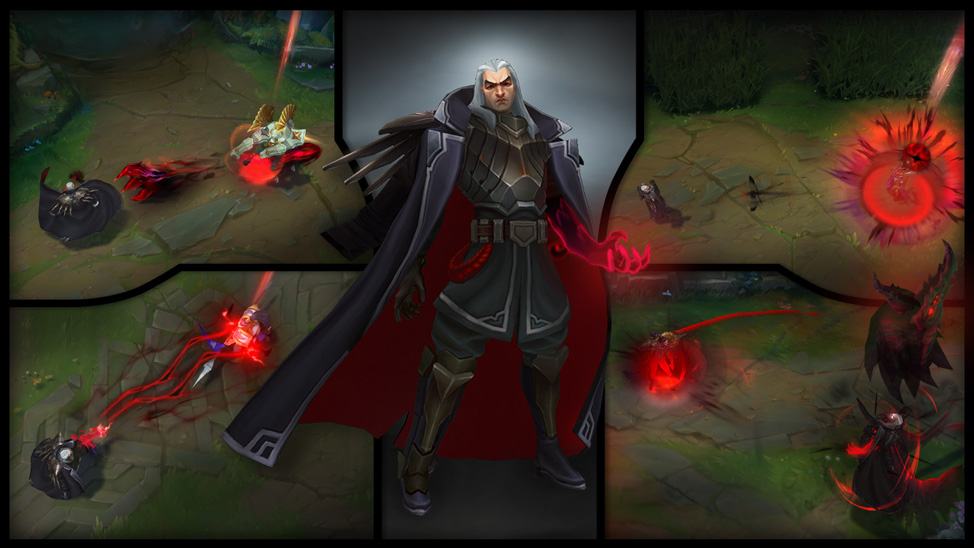 Just like Evelynn, Urgot, and Galio of last year, Swain's large-scale update is finally here. It will completely redesign him—all the way from his looks down to the nitty-gritty of each ability. The new Swain is a tanky control mage with much more crowd control, and he'll no doubt leave his mark on the meta.
For complete details on his redesigned skins, abilities, and even his new Dragon Master skin, be sure to check out our past coverage.
Lunar Revel Event: Year of the Dog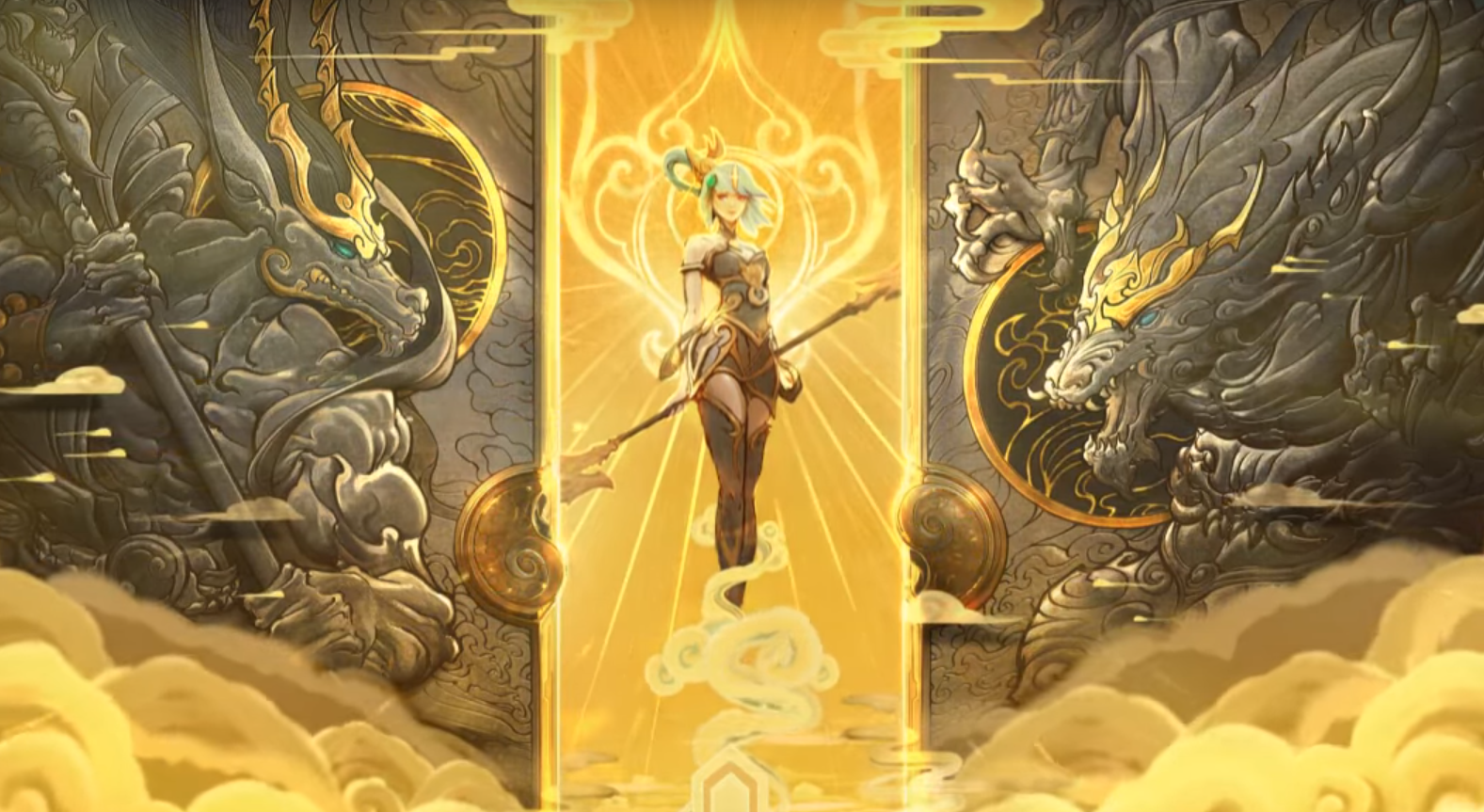 For this year's Lunar Revel event, the annual League of Legends celebration of the Chinese New Year, we're getting three new skins. Lunar Guardians Nasus and Warwick, as well as Lunar Empress Lux, are here, and they look incredible.
The Lunar Revel event will kick off later in Patch 8.3, rather than right when the patch begins tomorrow. It will consist of new skins, missions, icons, and more.
Sweetheart Xayah and Rakan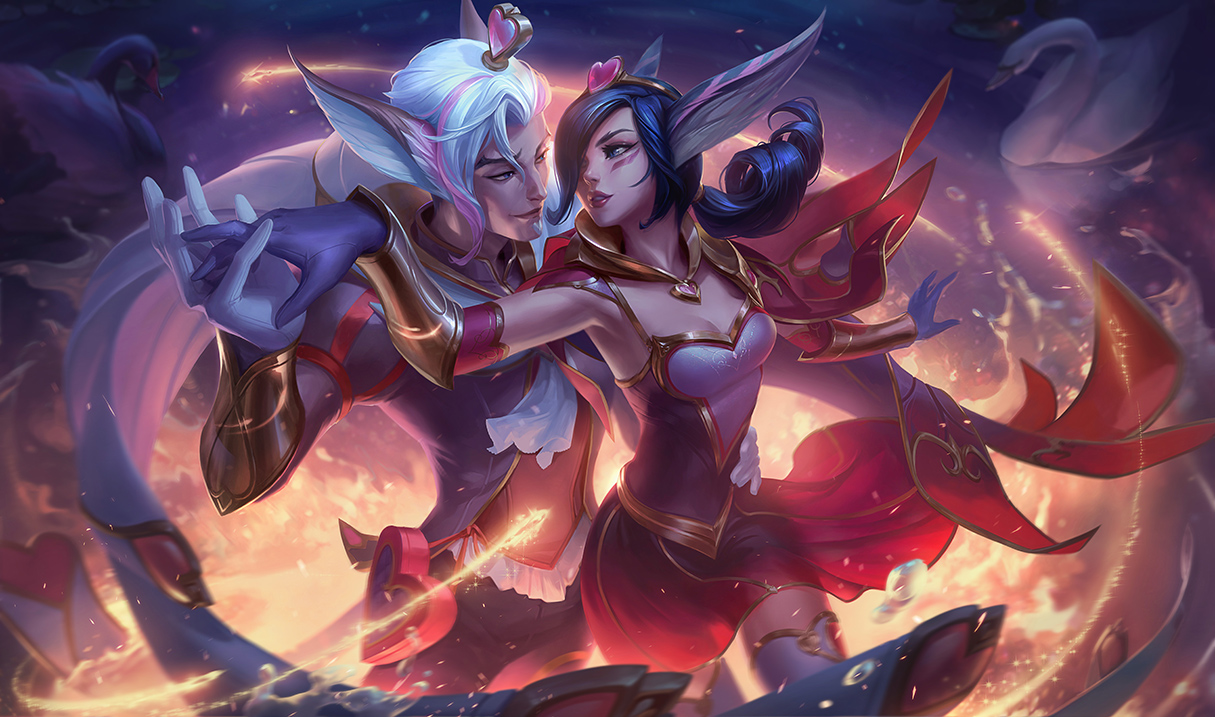 It wouldn't be Valentine's Day without new Sweetheart skins in League. This year's set goes to our own resident lovebirds, Xayah and Rakan.
This isn't necessarily as big as a Chinese New Year celebration event or a completely overhauled champion, but look at them. They're cute, right?
Cho'Gath visual update
Cho'Gath is one of the game's oldest champions. Although the big lizard-monster-bug-thing has secured a pretty safe spot in the meta with decent abilities, those abilities still look like they were designed in 2009 (because they were). This update simply replaces the animations of those abilities with crisp, updated ones, and they finally look worthy of how frightening Cho'Gath is supposed to be.
These new abilities, as well as the rest of Patch 8.3, arrive early tomorrow morning at 6am ET on the North American server.