The last day of the Worlds group stage concluded on Wednesday with a scintillating back-and-forth battle between Fnatic and Invictus Gaming for first place in Group D. Over three hard-fought games, Fnatic proved their mettle and the fact that EU LCS teams are at Worlds to win.
But that wasn't the biggest story, at least not according to the League subreddit. Instead, the leading story for nearly the whole day was a thread trashing another Group D team, 100 Thieves of the NA LCS.
The problem is, that thread is wrong. Here's why.
Expectations and the curse of Cloud9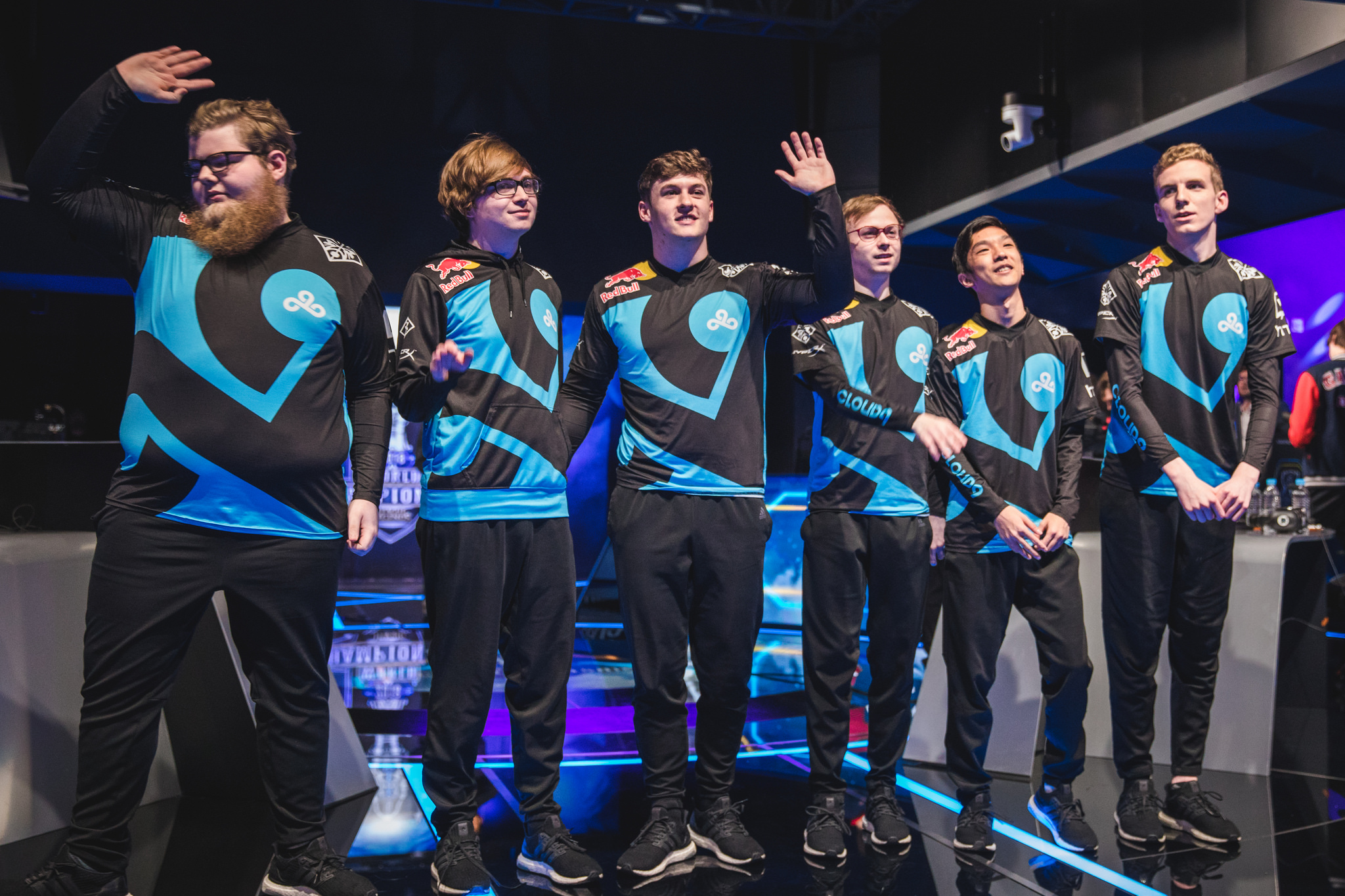 100 Thieves only won two games in the group stage at Worlds, both against G-Rex, the worst team in the group. They had talent deficits at some of the game's most crucial positions and drafted team compositions that forced them to rely on those positions. That made it nearly impossible for them to compete with Fnatic and IG. As one Redditor put it, "Everyone's playing 4D chess while 100T is trying to put the triangle block inside the square hole."
That happened to be the top comment on the thread, right after the opening post. And it's also misleading, because this is what we should have expected all along. 100 Thieves weren't supposed to get out of Group D. The way they played at Worlds was exactly how they played the whole year in North America. Two wins was the best case scenario. So what happened? It's simple—expectations changed.
On the first day of the group stage, nearly everyone's expectations for the tournament were flipped upside down when Team Vitality upset defending champions Gen.G. All of a sudden, Korean teams weren't so scary and Western squads had hope. Then a scheduling quirk brought up more surprises. For some reason, the group stage schedule went out of order, with Group B finishing first on day five. That day was full of more surprises—Gen.G ended up getting eliminated in last place, while NA LCS team Cloud9 made the quarterfinals.
Cloud9 were a clearly flawed team heading into the group stage, as we careful detailed in more than one analysis article. But they made huge strides in improving their play and concentrating on their strengths to advance.
Cloud9 may have set fellow NA teams like Liquid and 100 Thieves up for failure by setting expectations too high. But why aren't people flaming Liquid like they are 100 Thieves?
The bigger picture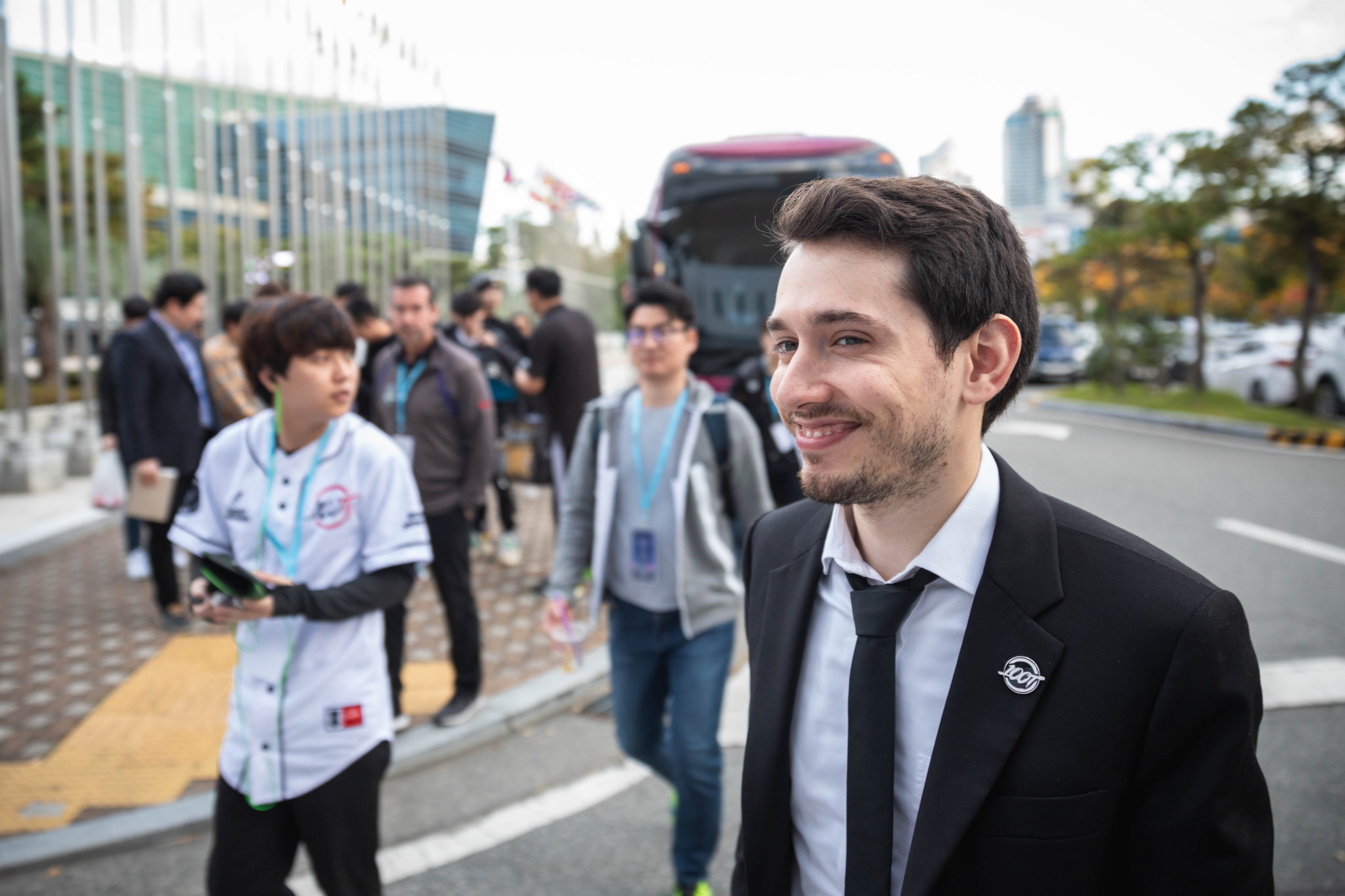 The opening post on the 100 Thieves flame thread blamed the organization for "questionable and infuriating" decisions. It said that, by making tough roster decisions and not fully explaining things to fans, 100 Thieves had become the "single most dis-likable [sic] team."
The team did make some questionable moves. They traded away their starting jungler, a player who had previously led his team to the quarterfinals of Worlds and was supposed to be one of their leaders. They unexpectedly benched one member of their star duo lane, a player who was on the NA LCS all-pro second team just last year. And they refused to give clear reasons for the moves, just saying that they were due to internal issues being handled by the coaching staff.
But wait—are we still talking about 100 Thieves here? Because the team that did all of that was Cloud9.
Cloud9 coach Bok "Reapered" Han-gyu conducted a wild experiment with his roster this summer. He'd say one thing in an interview and reverse his decision days later. His own players contradicted his reasons for making the changes in their own interviews.
But you know what? It worked. Cloud9 are through to the quarters once again and have a great matchup with Afreeca Freecs to advance. They're playing their own unique style to fantastic results. Even if they get blown out by the Freecs, they're once again the only NA squad to get that far.
That's the difference between these two teams: Cloud9's experiment worked while 100 Thieves fell short. Sure, 100 Thieves could have made better decisions and communicated more with their fans. Maybe Reapered really is just a better coach than 100 Thieves' Neil "pr0lly" Hammad, even though pr0lly is the one who has actually led a team to the Worlds semifinals. At the end of the day, every org, Cloud9 included, can improve.
But the hate being thrown at 100 Thieves is neither accurate nor helpful. It's results-driven thinking that could make the whole league worse by punishing teams for being honest with themselves and making tough decisions. It's every fan's right to like or dislike any team for reasons of their own. But true fans of North American League of Legends need to chill out on Reddit and other online forums if they really want their teams to succeed. And they better do it before another undeserving organization gets caught in the crosshairs.